PERTH AMBOY, New Jersey (WABC) -- Traffic was held up on the Outerbridge Crossing Monday for an unexpected obstacle -- a cowboy and his horses.
A man was seen riding a horse and leading another eastbound across the bridge. A police officer was right behind them.
Eyewitness News viewer Ryan Joseph captured video of the ordeal:
The Port Authority said the driver was stopped, when it was safe to do so.
Another viewer alerted us that she spotted the same man and horses in South Jersey over the weekend:
Later, the Port Authority police said officers issued two criminal court summonses to 80-year-old Tod Mishler of Ulster Park, New York -- one summons for trespass and one for impeding traffic.
Police released this photo: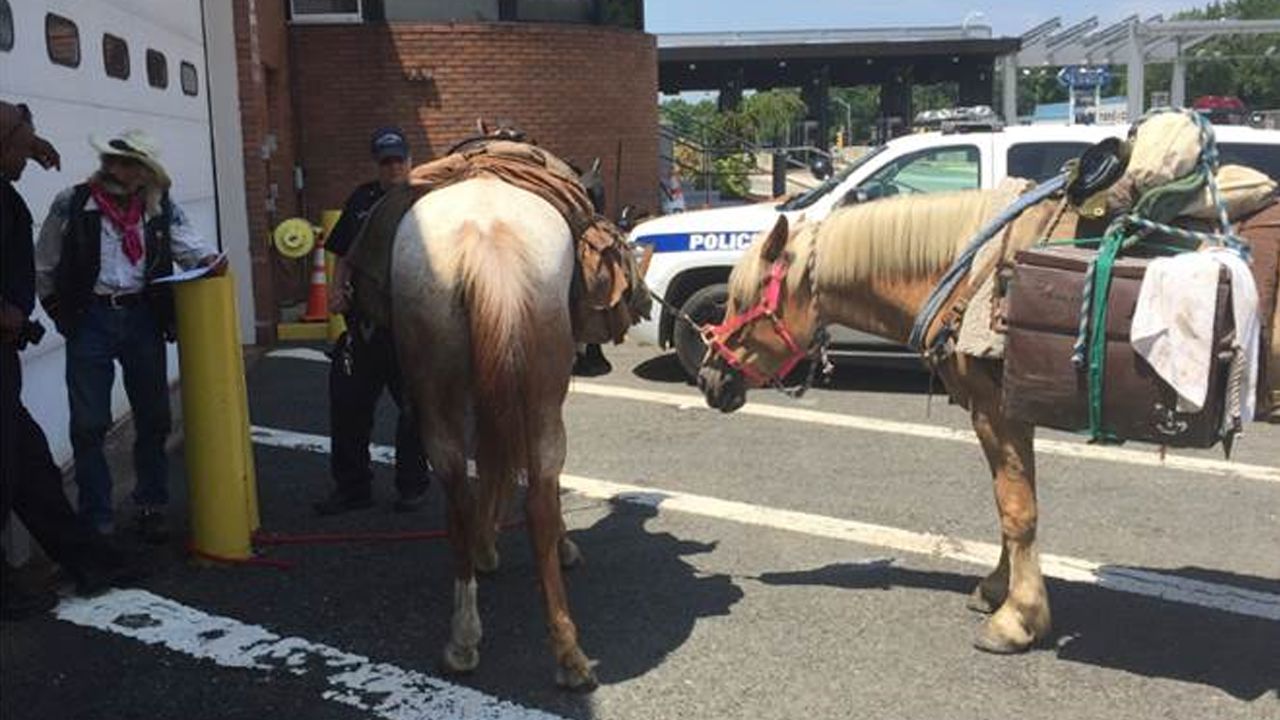 Mishler said a calling from God inspired him to ride horseback across the country. He said in the past, he has completed a journey from Montana to Washington, D.C., by way of California. His motive: to raise hunger awareness.
"The journey is about letting people know we have the money to feed every starving child in the world," Mishler said. "It's not the way that is lacking it's the way to do it."
So where is Mishler headed next?
"I'm headed to the federation of black cowboys. That's where Brooklyn and Queens comes together," said Mishler.
After that, he said he'll go wherever the wind takes him. He's said he's not one for making plans.
Mishler said he does not own a car. And in case you're wondering, he said no one asked him to pay the toll.
The Outerbridge Crossing is a bridge that connects Perth Amboy, New Jersey, with Staten Island.