UPPER WEST SIDE, Manhattan (WABC) -- It was a stunning development for the staid, family friendly stretch of the Upper West Side. A massive, million dollar heroin and fentanyl ring was allegedly headquartered right there.
"It's my next-door neighbor so I was very happy, it's very quiet now," said Elina Siil, a neighbor.
Four men are all charged in connection with the suspected ring.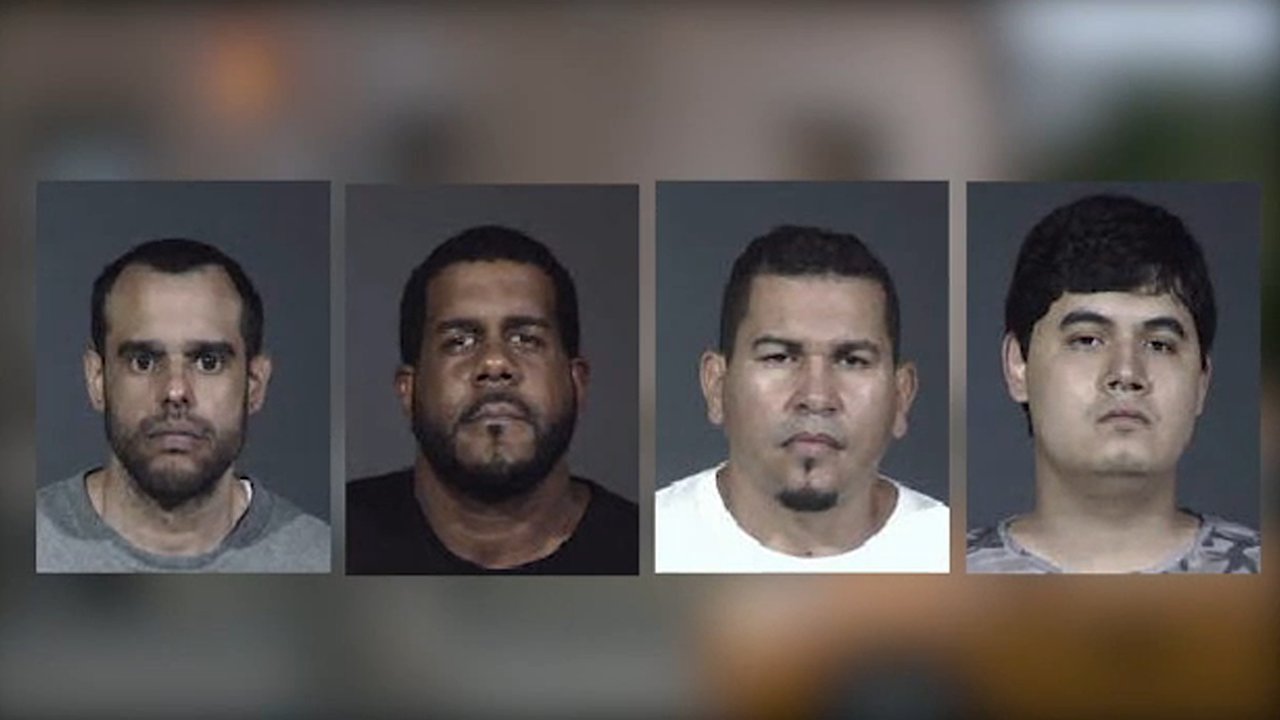 Prosecutors say the men mixed heroin and fentanyl and stamped the drug packets with old-fashioned rubber stamps, including one marked Uber, to help market the drugs.
In a car and in the apartment, police found a handgun, nearly $30,000 cash and nearly 20 pounds of drugs with a street value of $3 million.
In a statement the DEA said, "Fentanyl is the deadliest street drug to ever hit this country. This seizure alone contains enough potency to kill half of the population on New York City, if laboratory analysis proves it's all fentanyl."
Ms. Siil lived right next door and ran into the investigators in the elevator.
"He said no, I'm not a neighbor, I'm a police officer, it's your next-door neighbor. I'm like, this is great I'm going to get some sleep, some peace and quiet because there was a lot of partying and noise and lots of traffic going in and out of the apartment and it smelled like pot every day," Siil said.
How bad is the epidemic sweeping the nation?
"Fentanyl is manufactured death, that drug dealers are mixing with heroin," the DEA said Monday. "I commend the brave men and women in law enforcement who are risking their lives tracking down this toxin before it contributes to more fatal overdoses."
Fentanyl is 50 times stronger than heroin. It is usually mixed in with other drugs and has led to a spike in overdose deaths.
About 1,300 people suffered fatal overdoses last year in New York City.