HOBOKEN, New Jersey (WABC) -- There's a new winner in the latest "Jeopardy Tournament of Champions."
A music executive, originally from New Jersey, won in the big finale which aired Friday.
Buzzy Cohen currently lives in Los Angeles, and says he came all the way back to Hoboken so he could celebrate the big win with his friends and family.
Cohen beat out a software engineer named Alan Lin to claim the $250,000 grand prize.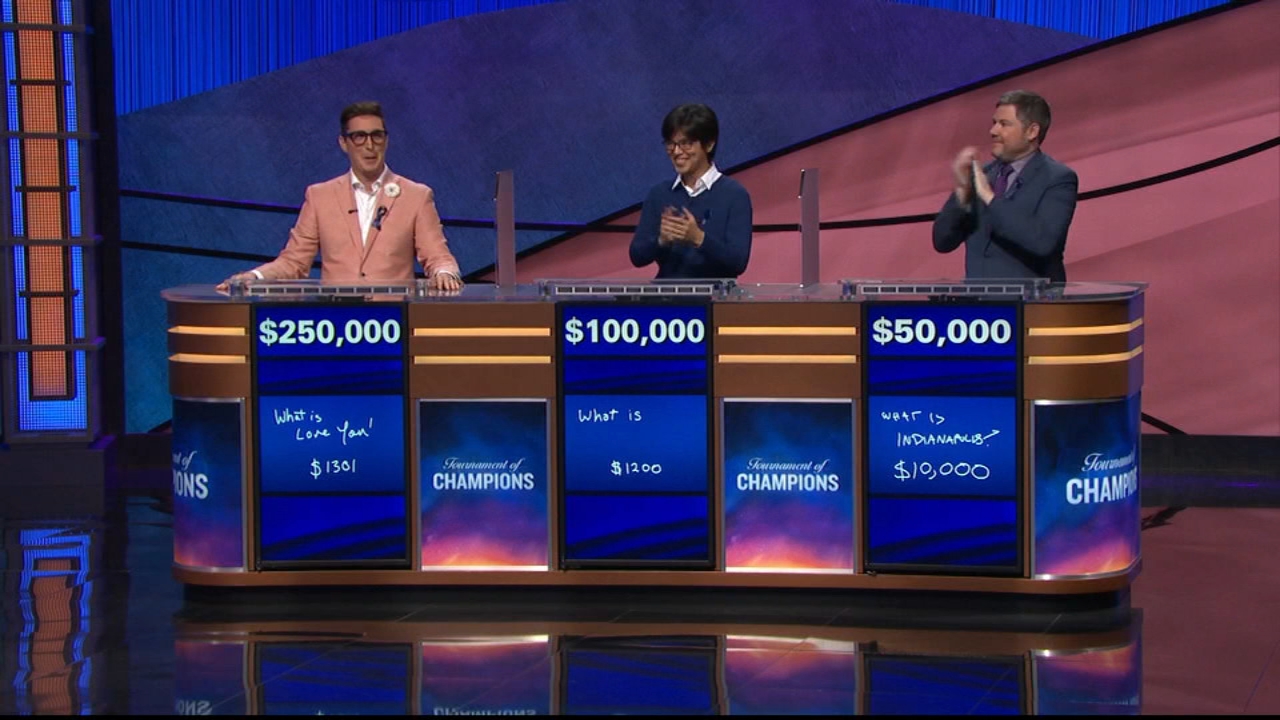 "Of course everybody wants to win, but I think we were all just happy to be there and happy to be playing each other," Cohen said. "I couldn't pick a better challenge for myself, or better opponents to prove to myself that I could really do it."
Meanwhile on Manhattan's West Side, Austin Rogers who ended up in third place also threw a watch party where he works as a bartender. He won $50,000.