HARLEM, Manhattan (WABC) -- Reverend Al Sharpton's National Action Network (NAN) had its annual Thanksgiving community dinner.
It brought together residents, elected officials, and clergy and community leaders at NAN's House of Justice in Harlem.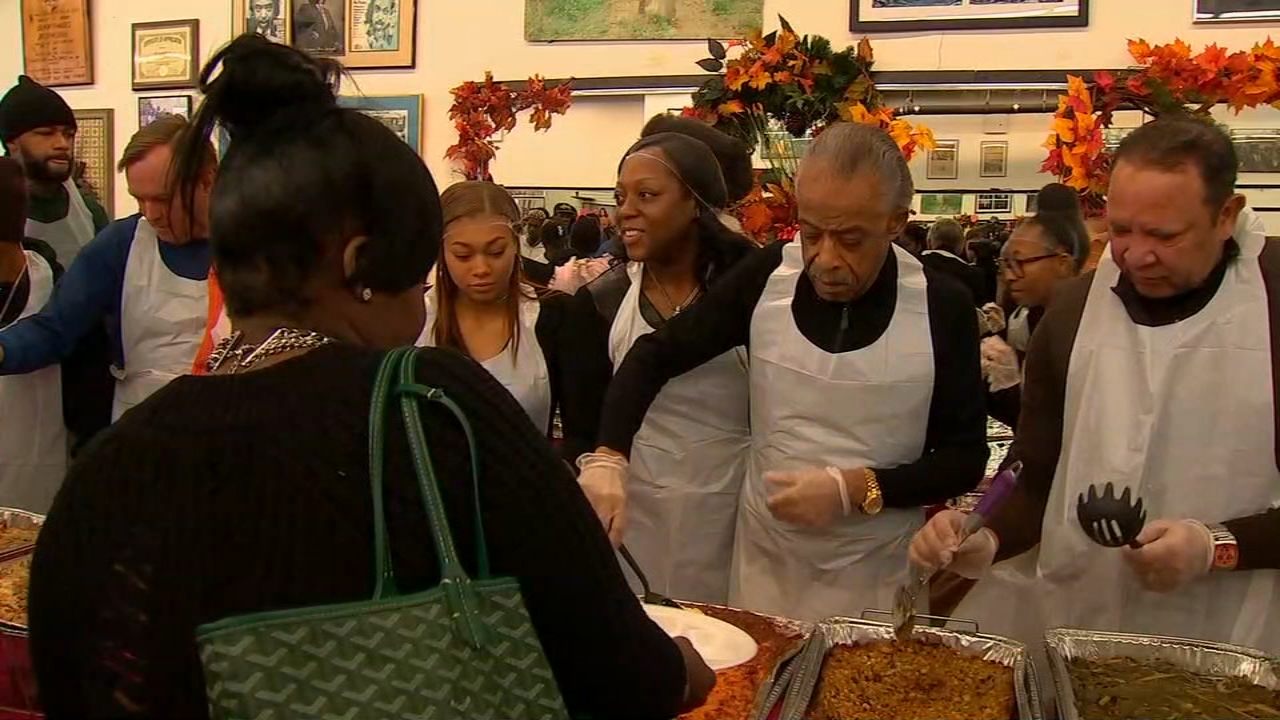 A guest of honor was one of the so-called Central Park Five.
You'll recall the Central Park Five were wrongfully accused of rape and, at the time, President Trump called for them to receive the death penalty.
"Well Mr. President, on Thanksgiving Day, Cary Weiss, is one of those five young men," Sharpton said. "He lived to be here to serve in your hometown on Thanksgiving Day because of the people that stood up for him."
The event and food were open and free to all.
----------
*
More Manhattan news
*
Send us a news tip
*
Download the abc7NY app for breaking news alerts