NEW YORK (WABC) -- A player for the New York Knicks was allegedly ripped off by two young women he met at a nightclub in the Meatpacking District and then brought home.
Derrick Williams woke up to find that possessions worth hundreds of thousands of dollars were missing.
Police believe this isn't the first robbery for the women, and that they may have worked in other clubs, taking other men home and robbing them.
Eyewitness News showed the video to folks in front of the Up and Down Club, where the 24-year-old New York Knicks player was partying that night.
The video shows the women at the club at 5:20 in the morning on December 19th.
Williams brought the women home from the club to his apartment on West 14th Street and later that day noticed that $617,000 in jewelry and other valuables was missing.
They included a $50,000 diamond Rolex watch, three diamond rings valued at $30,000 and three 24-karat gold chains worth $35,000.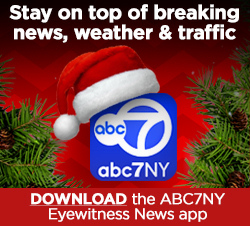 There wasn't a lot of sympathy for Williams from other residents in the area.
The Knicks forward earns around $5 million a year, but many there believed he showed poor judgment in this incident.
Williams was picked second in the 2011 draft and averages 7.3 points this season. The Knicks are the 24-year-old player's third NBA team.
Anyone with information in regards to this incident is asked to call Crime stoppers at 1-800-577-TIPS (8477).