CANARSIE, Brooklyn (WABC) -- A 22-year-old man was found fatally shot in his BMW overnight, in the Canarsie section of Brooklyn.
The gunshot likely came from outside the vehicle, causing the driver to close control. The vehicle was found overturned on East 82nd Street.
Surveillance cameras captured video of the car, which was barely recognizable. The BMW hurtled through the neighborhood, sideswiping cars until it went airborne. It rocketed across Farragut Road and landed on the corner in a smoldering heap of twisted metal.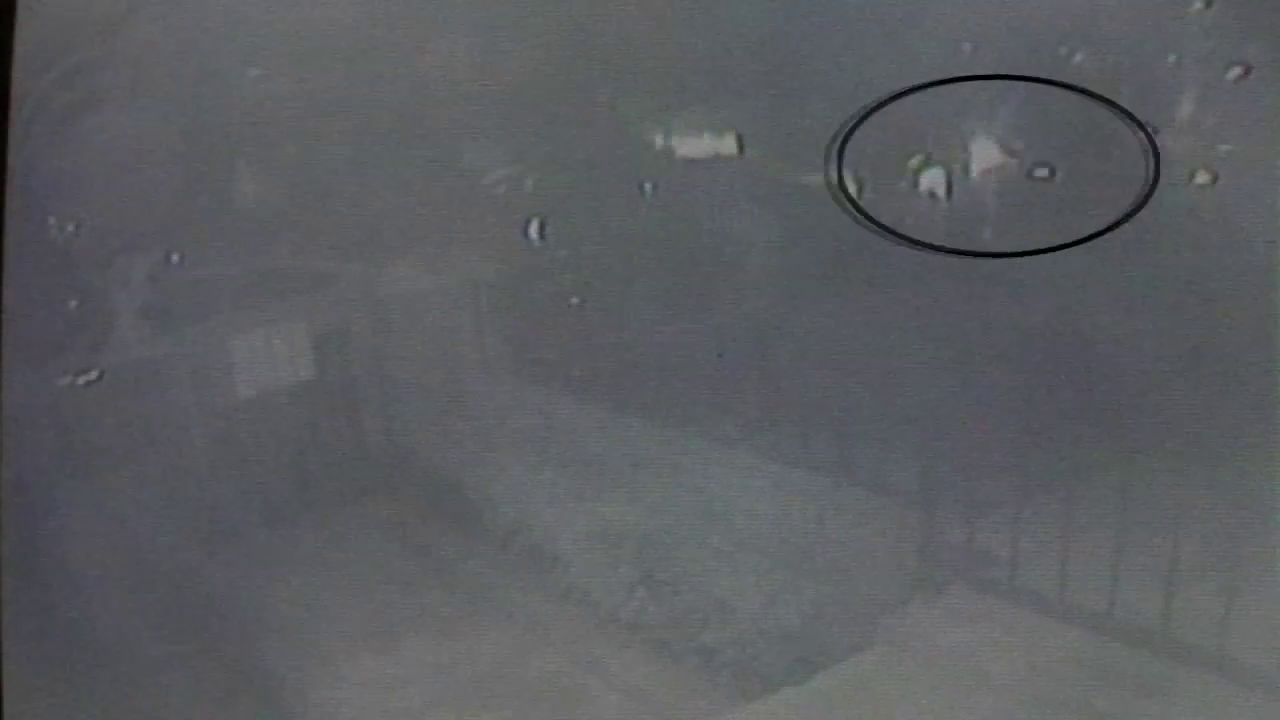 Neighbor Ray Fairweather was among several neighbors who heard the crash. He said he heard gunshots moments before the car flipped over.
"It was violent. I thought my house was hit," he said.
He ran outside to find a mangled BMW.
"They pulled the guy out of the back, out on the sidewalk (and) immediately started CPR," he said. "Young kid. (We) didn't even know he was shot at that point."
He said he didn't know the gunshots had to do with the crash, until paramedics pulled the driver from the steaming wreckage and saw that he had been shot to death. Crime scene investigators later found bullet holes in the driver's side door.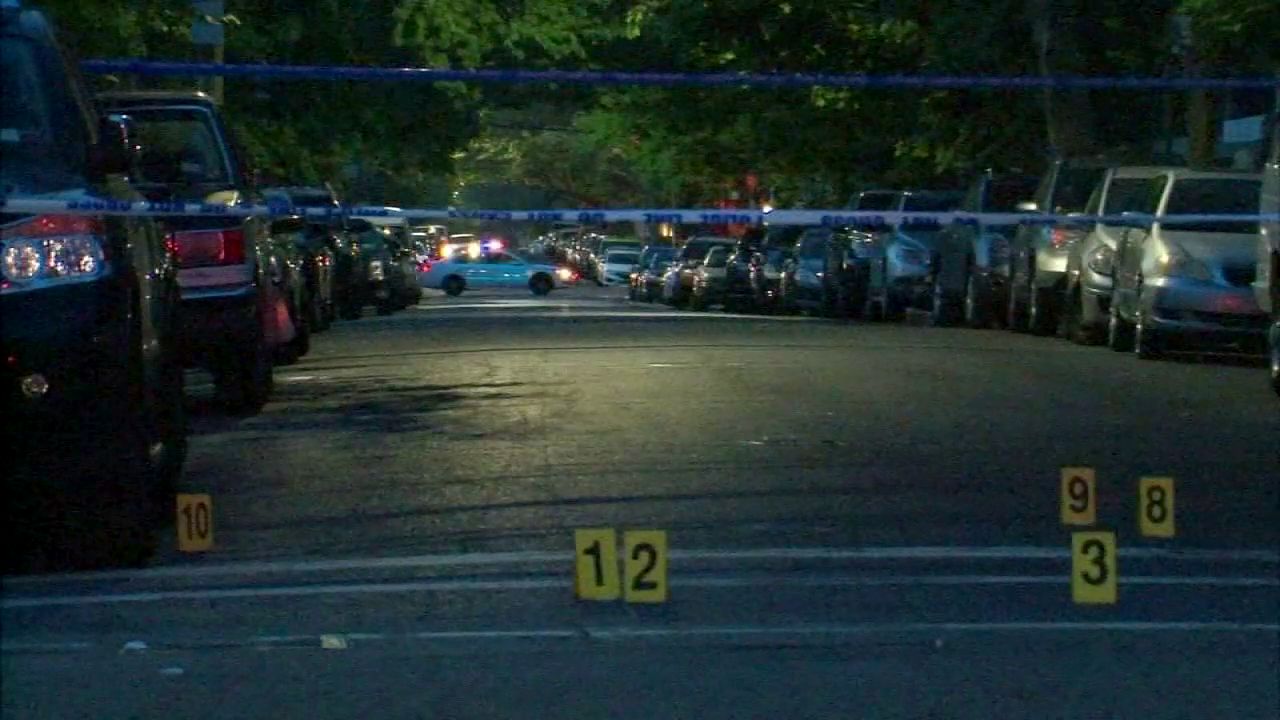 Police said the shooting started about a block away. At least one bullet hit the driver, rendering him unconscious as he sped down the block. Neighbors say they heard seven shots or more.
"I heard the pop pop," said neighbor Dominique Ducles.
There have been no arrests and the investigation is ongoing.
The man was apparently alone in the car. Investigators are still trying piece together exactly where and why he was shot.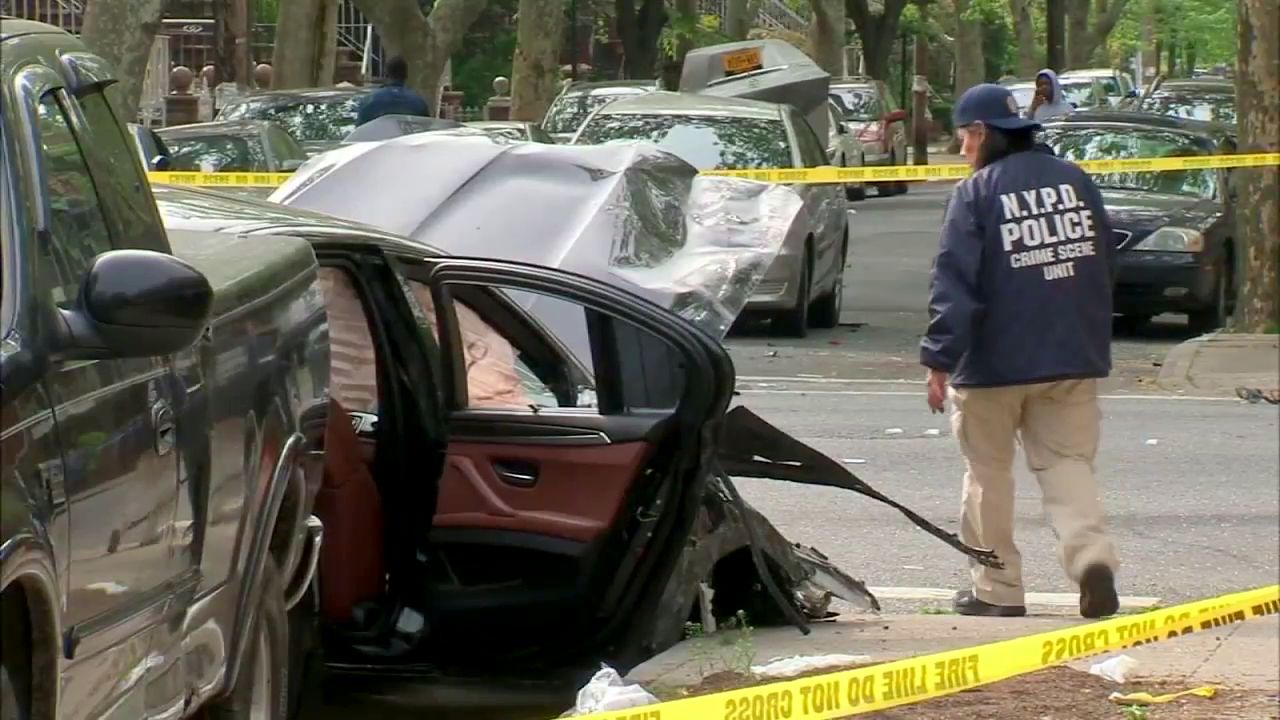 The shooting and crash were a close call for several of the neighbors. The car narrowly missed one woman carrying groceries from her car, and several other people were crossing Farragut Road moments before the BMW careened across the intersection.
Debris from damaged cars cluttered the streets as investigators worked. Evidence markers showed where the shooting started, and several blocks were closed for most of the day.