GALVESTON, Texas -- The Carnival Liberty arrived in Galveston Monday morning without Samantha Broberg, who fell off the cruise ship Friday and has not been seen since.
The Coast Guard has worked around the clock since Saturday trying to find the 33-year-old and despite near perfect conditions for the search, was unable to find her. They suspended the search last night.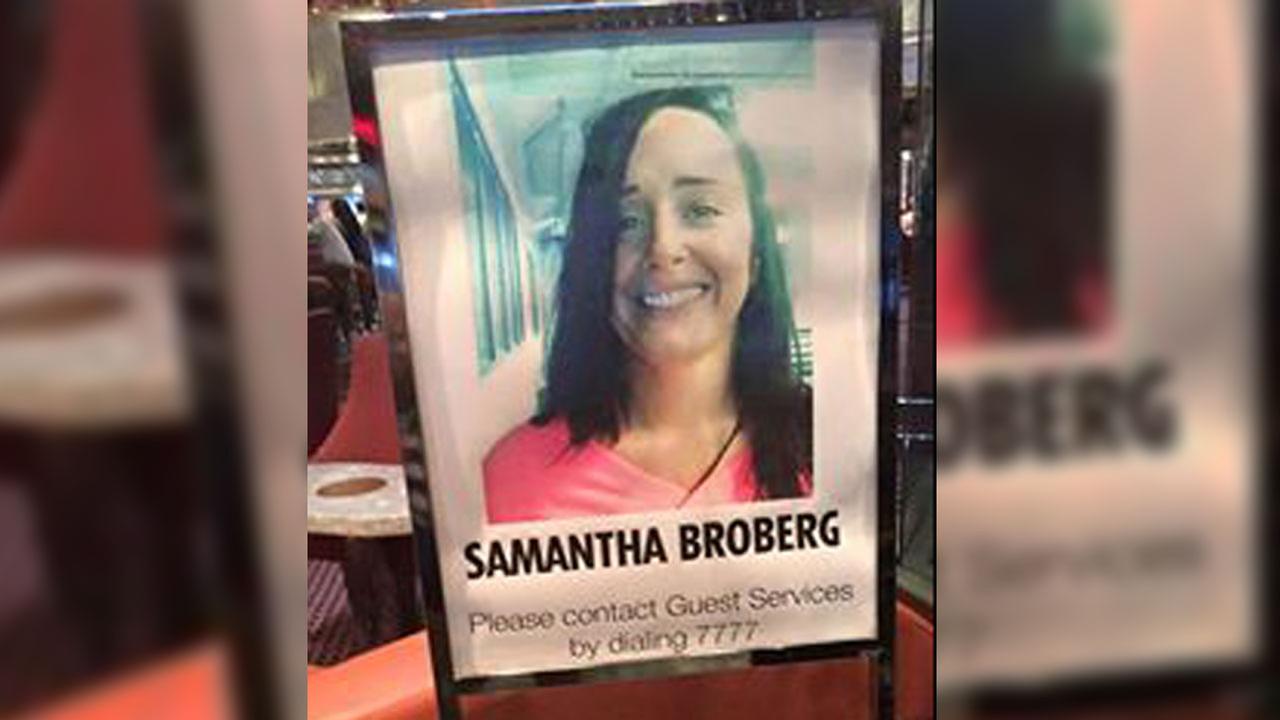 Carnival says that video shows Broberg sitting on a railing on the 10th floor of the ship, then falling over backward into the Gulf around 3am. However, she was not reported missing by her companions for several hours, and the Coast Guard did not start looking for Broberg until 15 hours after she fell overboard.
"We had a good opportunity to find the individual were they in the search area we were looking. Unfortunately, we're unable to find the individual as yet," Lt. Commander Mike Martin of the USCG.
Broberg's family says Samantha is a mother of four and they had hoped that the Coast Guard would be able to bring her home.
Statement from Samantha Broberg's family:
"We are shocked and deeply saddened by the incident that occurred on the Carnival Cruise Ship. We hope and pray the U.S. Coast Guard is able to bring Samantha home. We ask for privacy as our family comes together during this difficult time."
null