MOUNT VERNON, New York (WABC) -- A woman and her infant daughter were killed when flames tore through their home in Mount Vernon early Sunday.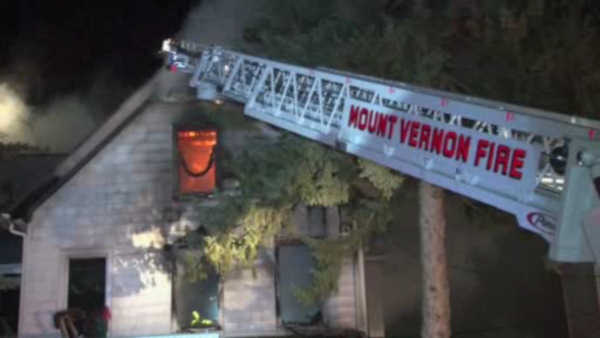 The fire broke out at about 3:30 a.m. at the home on South 13th Avenue and raced through the top levels.
The fire chief says there was heavy fire on the second floor when firefighters arrived.
Nina Bryant, who was in her early thirties, and her daughter Nadia Bryant, aged 17 months, died in the fire.
One other person was transported to Montefiore Hospital with non-life threatening injuries.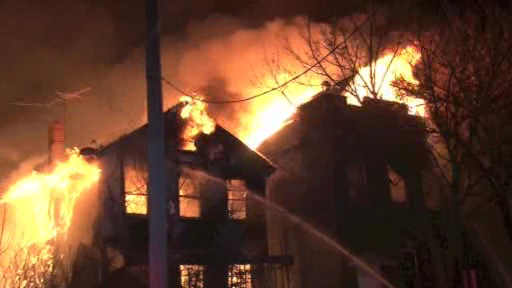 Bryant's two young sons sleeping on the first floor were able to get out safely, her husband said.
The Mount Vernon Fire Department was assisted by the New Rochelle, Pelham, and Eastchester Fire Department. Over 35 firefighters responded to the scene.
The mayor of Mount Vernon says a family of 11 people lived in the home.
"We had reports of occupants still inside the building," said Mount Vernon Fire Chief Al Everett. "We recovered the infant at 4:58, and several minutes later we recovered the young adult."
"This is a situation that no family should ever be greeted with," said Mount Vernon Mayor Richard Thomas. "The family right now is obviously in a lot of pain and grief. The city of Mount Vernon is standing with them. And our firefighters who responded to the scene, the police officers are also impacted because this could have been their family too."
The Red Cross has responded to the scene.