NEW YORK (WABC) -- There was a dramatic drop in crime in New York City last month officials say, but with subway slashings on the rise, many residents still have safety concerns. That's why the police commissioner was announcing one big change that riders will notice on the subways.
Don't be surprised if police wake you on the subway. It's a new policy because half of all subway crime victims are sleeping.
Also, because of an uptick in assaults there will be more cops on subway. So, odds are you won't be napping much.
"Subways are not for sleeping. A lot of people are tired, they work very hard, but our officers are going to be instructed to start waking people up," Police Commissioner Bill Bratton said.
The mayor, at police headquarters, admitted he's bothered by recent stabbings and slashings on the subway, but he pointed to other news.
"This month of January is absolutely astounding what the NYPD achieved. The safest January in our modern history!" Mayor Bill de Blasio said.
In January, shootings plummeted from 90 last year to 59 this past month.
Homicides went from 40 to 22, that's a 34 percent drop.
But felony assaults, including those stabbings ticked up. There were about 1,400 by last January and 1,600 by January this year.
"It's very troubling; no one is seeking to downplay it at all! It's very troubling, part of the society we live in," Bratton said.
Police blame recent subway stabbings on fights, the mentally unstable, and perhaps because of crowded subways, but they call them not random, not copycat.
"These are individual incidents, there's not a pattern here. They're troubling for sure," Mayor de Blasio said.
While investigators don't believe the recent assaults with blades are connected in any way, they're aggressively pursuing each case.
They released this sketch of a suspect they believe is connected to two recent assaults on the C and 4 trains.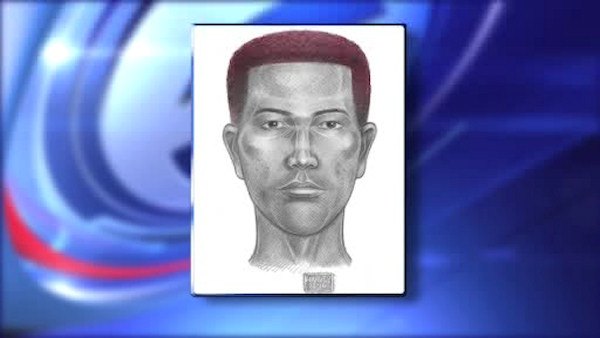 In both incidents, police say the suspect displayed a knife or blade and attempted to rob the victims, but each fought back and the suspect got away with nothing.
Police said subways, despite those slashings, are extremely safe.
Last year, there were 4.8 crimes per day underground. This year it's gone up to 6.65 crimes a day. Still, that's out of 6-mllion daily riders.
"The fact is, there's an almost one in a million chance of being a victim of any kind of crime in the subway," Mayor de Blasio said.
null