UPPER WEST SIDE, Manhattan (WABC) -- A 17-year-old was taken into custody in North Carolina in connection with two shots fired into a barbershop on the Upper West Side earlier this month.
Authorities say Joshua J'Air Wilson was arrested by the Johnston County Sheriff's Office Tuesday on an NYPD fugitive warrant.
He is being held in connection with
the incident between 105th and 106th streets on Columbus Avenue on April 11
, in which police believe the target was a 12-year-old boy inside as part of a possible gang-related dispute.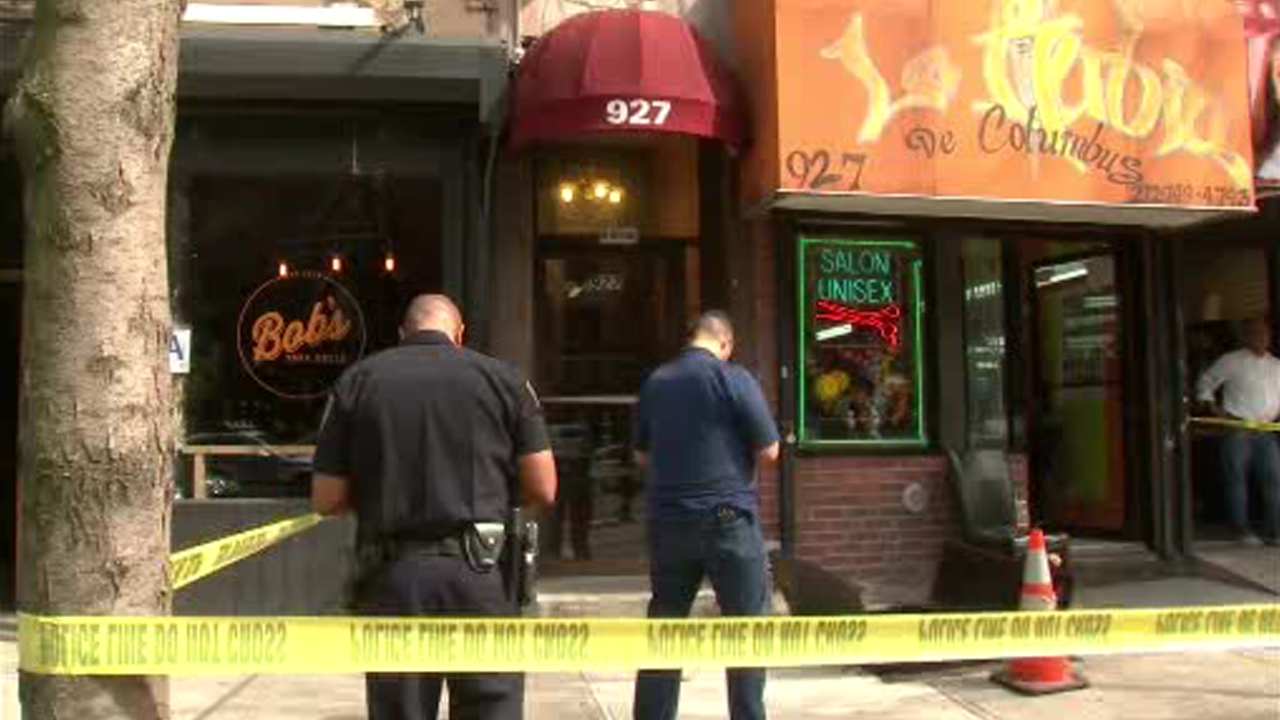 The owner, another barber and two customers were inside at the time.
"There were two young men in the store, one was getting a haircut another young man entered and fired two shots," the owner said in Spanish. "I don't know what happened, after when I saw the gun, I threw myself on the floor."
Graphic surveillance video showed the gunman walking up, pulling out a gun and starting to shoot. Watch it here:
Amazingly, nobody was hit or injured.
From what detectives have been able to determine so far, the suspect asked the 12-year-old "Are you from Douglass," apparently referring to the nearby Frederick Douglass Houses, a city-run apartment complex reportedly known for gang activity, prior to the shooting.
The boy answered yes, which appears to be the motivation for the shooting.
Wilson is a high school student in North Carolina. He will be extradited to Manhattan to face charges. null