WEEKSVILLE, Brooklyn (WABC) -- The deadly shooting of Akai Gurley in the stairwell of a housing project in Brooklyn and the subsequent trial and conviction of former NYPD Officer Peter Liang has focused attention on the risky job of paroling the city's affordable housing complexes.
To get an up close look at this dangerous detail, Eyewitness News reporter Kemberly Richardson went with officers on a so-called vertical patrol.
"The element of surprise is pretty much the hardest challenge that we face entering these buildings," NYPD Sergeant Marion Cuevas said.
At times, it is pure pandemonium. Videos show incidents like a gunman roaming a hallway or a suspect pulling out a weapon in an elevator and opening fire.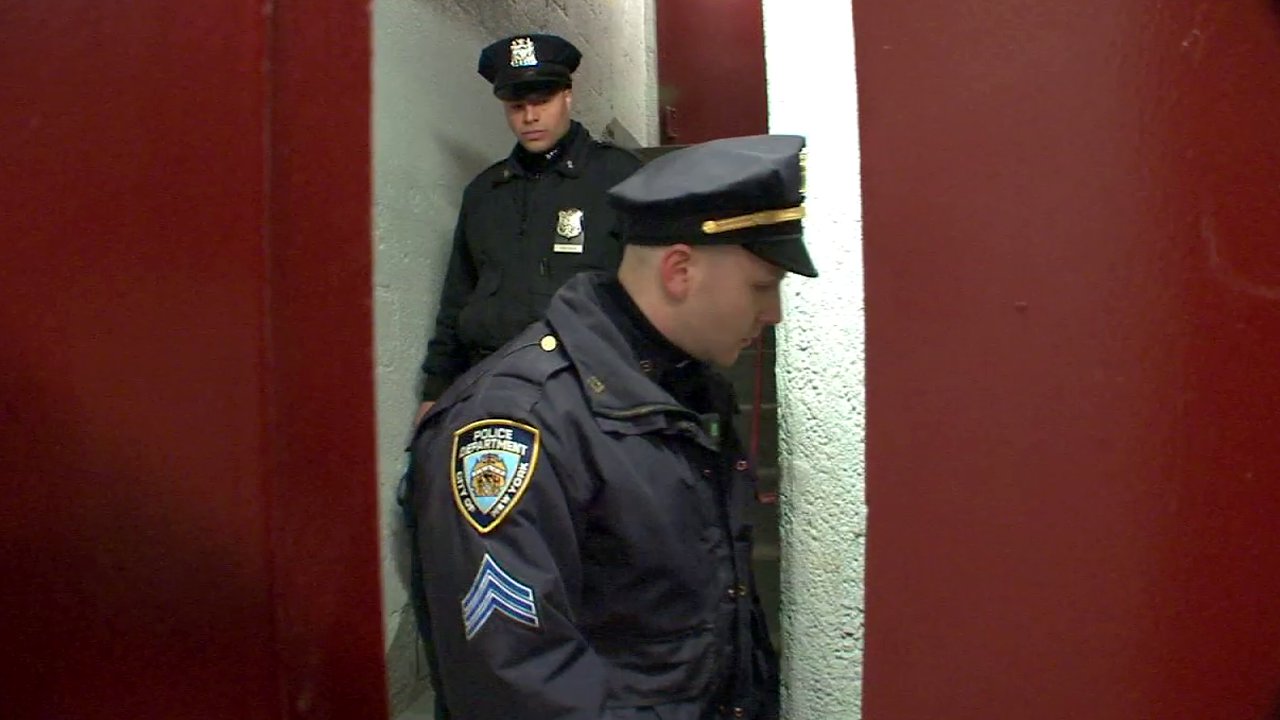 Police say the only way to combat these types of crime is with the department's controversial tactic called vertical patrols.
"I believe if we were to stop doing them, it would pretty much be a free for all," NYPD Housing Bureau Chief James Secreto said.
Chief Secreto knows just how dangerous the buildings can be, having grown up at the Albany Houses in the Weeksville section of Brooklyn.
It's where Eyewitness News shadowed officers during a routine interior patrol, a top-to-bottom check of the building. Cuevas and his partner say they heavily rely on their paramilitary-type training.
"We're told to cut the pie, which means to go on a larger angle in order to see around the corners quickly," Cuevas said. "So we're not just up on top of people."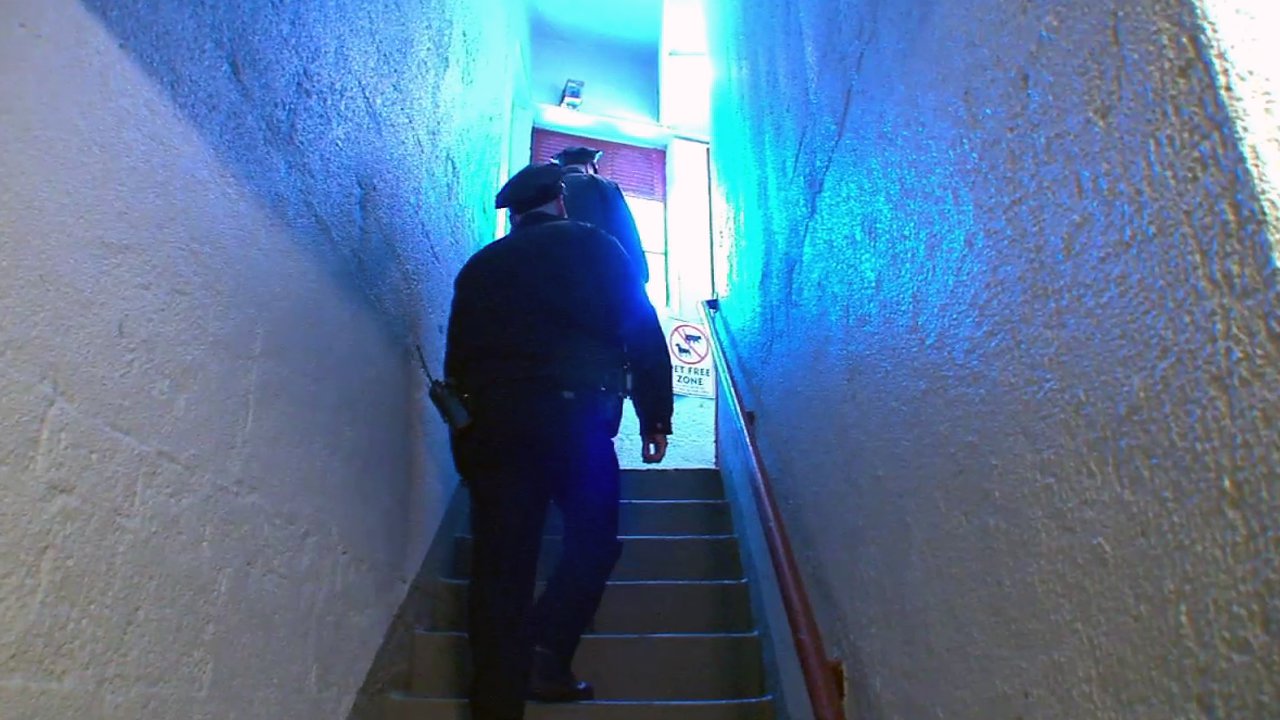 Vertical patrols are under a microscope after a jury convicted Liang in the fatal shooting Akai Gurley during a vertical patrol in 2014 in the Pink Houses in East New York.
"Usually walking up and down the stairs, if they're well lit, I would not have my gun out," Cuevas said.
But on that fateful day, the stairway was dark.
"That's a personal thing," Chief Secreto said. "We stop short of telling officers when they should have their guns out."
But critics, ranging from police unions to some community leaders, want to do away with the practice, insisting it's dangerous for officers and residents.
Retired Newark Police captain Jon Shane, a law enforcement expert, says there's room for improvement.
"This may have elements of risk that other aspects of police work don't have, but we need to train for these things," he said. "Need to figure out what the risk is and how to eliminate it as best we can."
It remains a work in progress.
"To keep people honest, I think they have to know that there's a chance that cops will be coming up and down these staircases," Secreto said.