CAMBRIA HEIGHTS, Queens (WABC) -- An elderly woman was killed when her car was struck by a vehicle that police were attempting to pull over in Queens.
"Our mother was a beautiful person, everyone who knew her said so and her heart was full of love," said Colette Clayton, the victim's daughter.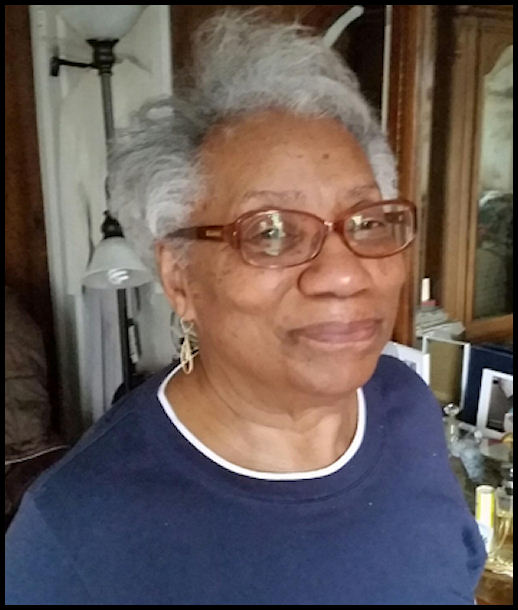 A loving mother and grandmother, 78-year-old Roxina Clayton didn't have a chance when her life suddenly intersected with 51-year-old Derrick Perkins in Cambia Heights Thursday.
"She had the love of Jesus Christ in her. We were blessed to have her as our mother and grandmother and because of that she taught us how to love and my hope is that Mr. Perkins gets to know that kind of love," Clayton said.
Racing down 225th Street near Linden Boulevard in an attempt to slip away from police, surveillance video shows Perkins blowing a red light and violently crashing into Clayton's car which then struck another pedestrian.
Clayton died at the scene, and now in a tragic twist of fate, police records show Perkins was just released from prison three weeks ago for being behind the wheel of another fatal accident.
There is video from that 1998 police chase and crash at Grove and South Franklin Street in Hempstead that claimed the life of a 41-year-old man.
"I don't understand what lifetime parole is, I'm also concerned about high speed chases in residential neighborhoods something has to that just shouldn't be," Clayton said.
Still reeling from the devastating loss, Clayton's daughter and loved ones say she leaves behind a powerful legacy of love.
"We want to thank everyone for the kind thoughts and condolences that they've been sending us from just everyone, it's been coming from everywhere, very much appreciated," Clayton said.
Perkins is now facing a series of charges including second degree murder, manslaughter, and criminal negligent homicide.