CONEY ISLAND, Brooklyn (WABC) -- Police are searching for a man who attacked and raped a woman at gunpoint inside her Brooklyn apartment building late Sunday, and they believe the same suspect is responsible for a robbery that occurred soon after.
The incident happened around 9 p.m. inside a building in Coney Island, where investigators say the suspect followed a 20-year-old woman into an elevator and onto the floor where she lives. Authorities say he then pulled out a gun and attacked the young mother, pistol-whipping her in the face and dragging her into the stairwell. There, he allegedly raped her and stole her cash and keys before fleeing down the staircase.
The victim was taken to Coney Island Hospital for evaluation.
Here is video of the suspect from inside the apartment building:
Around an hour later, police say he held up another woman inside her building on West 12th Street. The 46-year-old female victim and the suspect exited an elevator on the 16th floor, where he displayed a firearm and removed $30 from her pocket book.
Here is a surveillance photo from that robbery: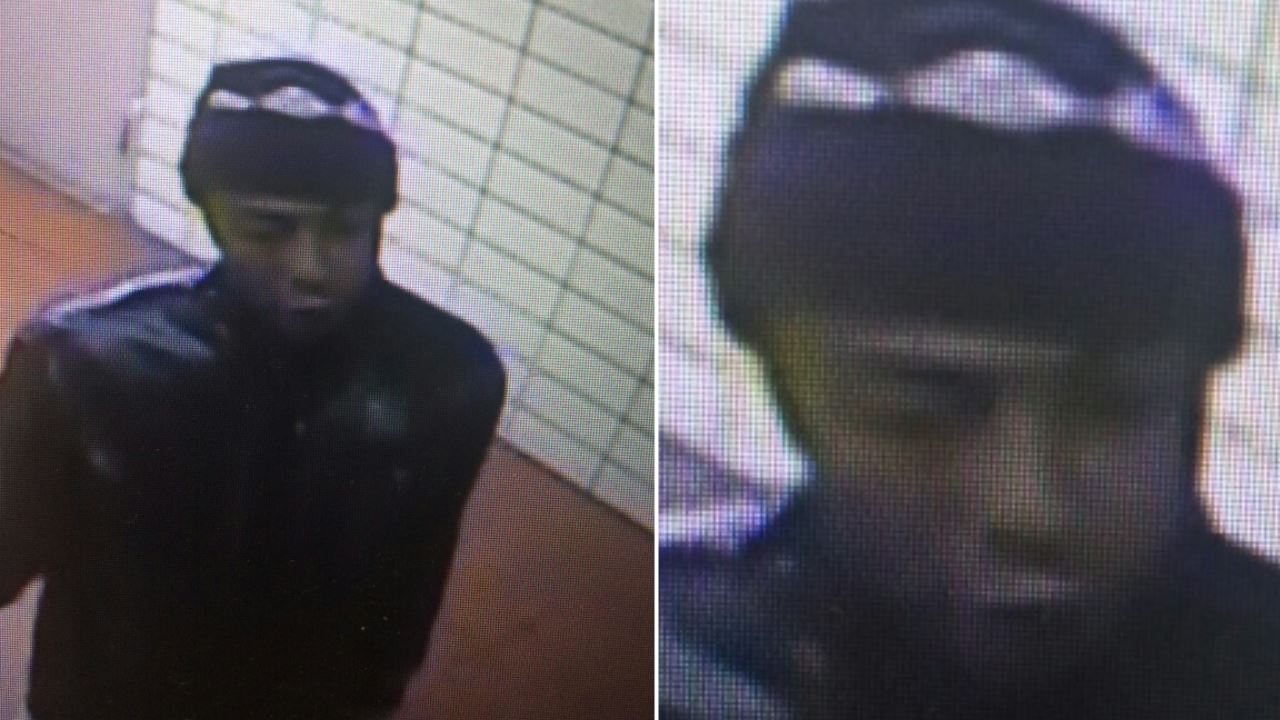 The suspect then fled in unknown direction. There were no injuries reported as a result of this incident.
The suspect is described as approximately 20 years old with black hair, brown eyes and a dark complexion. He was last seen wearing a black and white skull hat, a black leather jacket, gray sweatpants and white sneakers. He was holding a black bag.
Anyone with information in regards to this incident is asked to call Crime stoppers at 1-800-577-TIPS (8477).