RYE, New York (WABC) -- Police are searching for a man they believe lured girls to his car and exposed himself multiple times in Westchester County.
The first incident happened Monday, December 5, at the intersection of Cowles Avenue and Intervale Place in Rye. The second was a week later at the intersection of Roosevelt Avenue and Wainwright Street.
Rye police said in the second case, the man drove up and asked two 13-year-old girls for directions to Rye Town Park.
The girls walked up to the driver's side window and saw the man holding his genitals inside the car.
Police said he then asked, "have you ever seen one of these?" followed by, "Would you like to touch it?"
The girls backed away and said, "no," and the driver took off.
The girls provided a very detailed description of the man's car: a newer-model white Subaru, possibly a WRX, with a spoiler. The interior had a black dashboard with orange lights illuminated, a digital dashboard display and the vehicle had gray cloth seats. The car's interior appeared very clean, a black backpack was observed on the front passenger side seat and a black plastic box with a clear top was in the back seat. The vehicle had a New York plate with at least one letter of the plate being "G". The plate was framed by a silver plate cover.
Police released this surveillance photo of the car: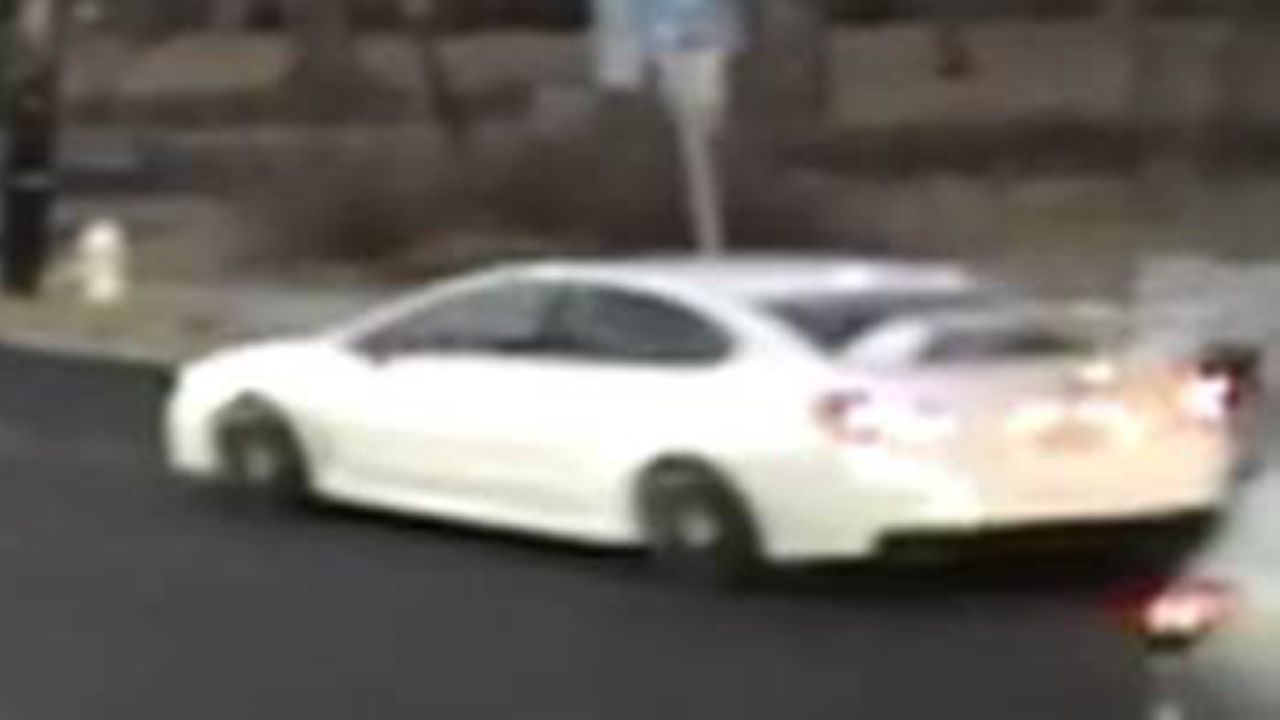 Detectives released a sketch of the man in the car (see above). He's white and in his 20s with short brown hair, freckles and stubbly facial hair. He had a long, thin face and his nose was described as pointy. He appeared clean and the victims described him as speaking very politely to them.
Rye police said these incident raise a bigger issue about children talking with strangers.
"Children should never approach a vehicle unless they are absolutely certain they know the person," Police Commissioner Michael Corcoran Jr. said.
Anyone with information is asked to immediately contact Rye Police at 914-967-1234 and request to speak with the Detective Division.