SOUTH OZONE PARK, Queens (WABC) -- A mother was killed, and her 9-year-old daughter was injured after an accident in South Ozone Park, Queens on Sunday.
Police say a black BMW SUV caused the crash. Surveillance video shows the SUV speeding as it was traveling westbound on 115th Avenue. The BMW then slammed into a red Toyota, ejecting the mother, Zaalika Rasool, and her daughter, Sarah Rasool from the car.
The mother was pinned under the vehicle. She died at the scene. Her daughter was rushed to the hospital in critical condition, but doctors said Monday that her condition is now stable because she woke up and alert.
"She had a big gash in her head and she was trying to stand up but would fall down. She was trying to get on her feet and we were all trying to tell her to stay down there," said one eyewitness.
Behind the wheel of the Toyota was the girl's father, Azaan Rasool. He was also injured, but showed up to the scene late Sunday night, saying he was 'angry' and 'devastated'.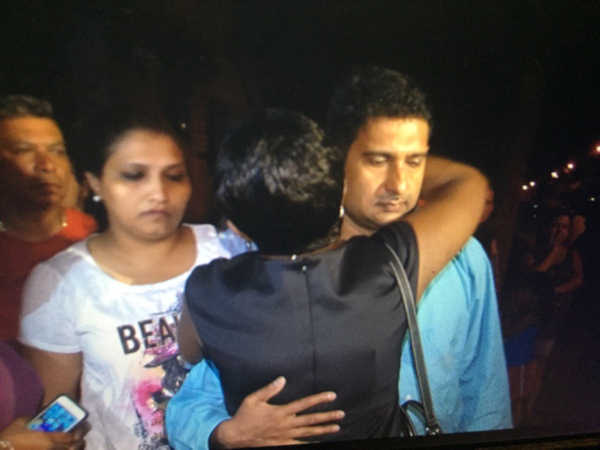 The SUV slammed into the family's car and three other parked cars. Police say they believe the driver was drunk. Witnesses say a man in that SUV was taken away on a stretcher in handcuffs. Police say the man taken away on the stretcher was not the driver, only saying that it is unclear who was behind the wheel.
The uncle of the young girl says his brother called him moments after the crash, still in shock.
"I was numb, I can't do anything. I just came to console him and help with the family," said Sadiq Rasool.
As for the man in the SUV, police say he is not under arrest, and no charges have been filed.