NEW DORP, Staten Island (WABC) --
The Staten Island teen who started a viral campaign to get her prom pictures taken with Mets players at Citi Field got quite the surprise Monday.
Callie Quinn, a senior at New Dorp High School,
reached a 500,000 retweet goal
over the weekend that scored her that unique opportunity. But now she has a date.
Mr. Met sealed the deal with a prom-posal at her high school. He came with signs and flowers.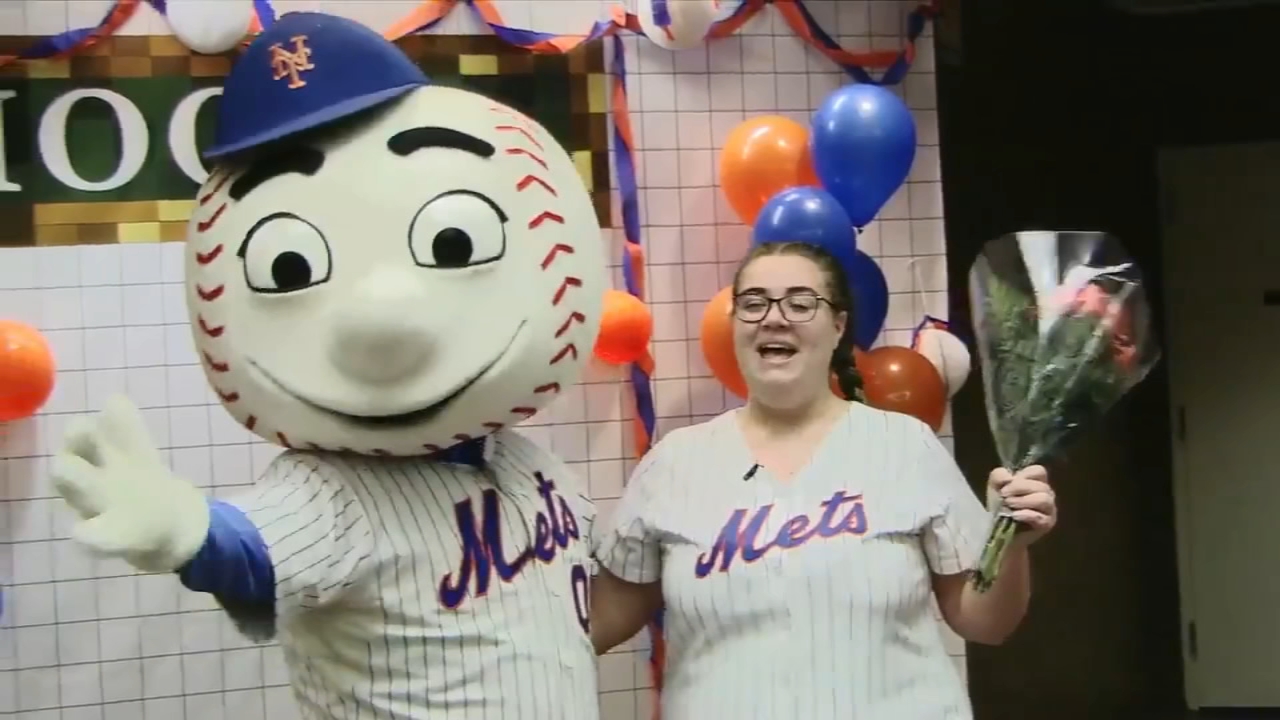 Watch video of the special occasion here:
Here's look at Quinn's original tweet, which was a
challenge from the Mets
to get 500,000 retweets in order to get her prom photos taken at the stadium:
Callie's big day at Citi Field is slated for May 18.
----------
*
More Staten Island news
*
Send us a news tip
*
Download the abc7NY app for breaking news alerts