SYOSSET, Long Island (WABC) -- Two men and one woman were killed in a small plane crash that happened near a school on Long Island Tuesday afternoon.
Investigators are combing a two mile radius searching for debris.
They don't know exactly what went wrong, but say the pilot radioed a distress call saying he was having trouble with the instrument panel.
Two men and one woman were flying from Myrtle Beach, South Carolina to Plainville, Connecticut, just outside Hartford.
The Beech Bonanza BE35 aircraft had trouble just before 2:30 p.m. Tuesday.
Here's a look at a part of the plane that's off the side of the road: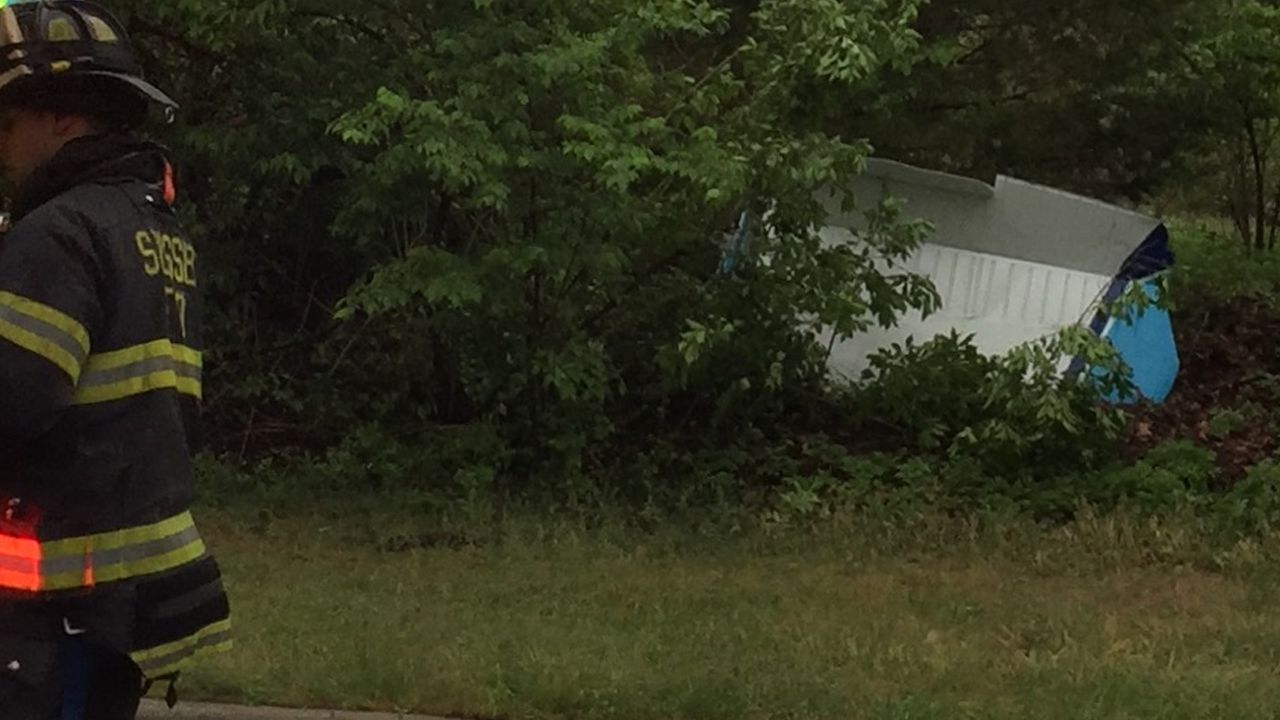 There was a large debris field, with parts of the plane even ending up in the road: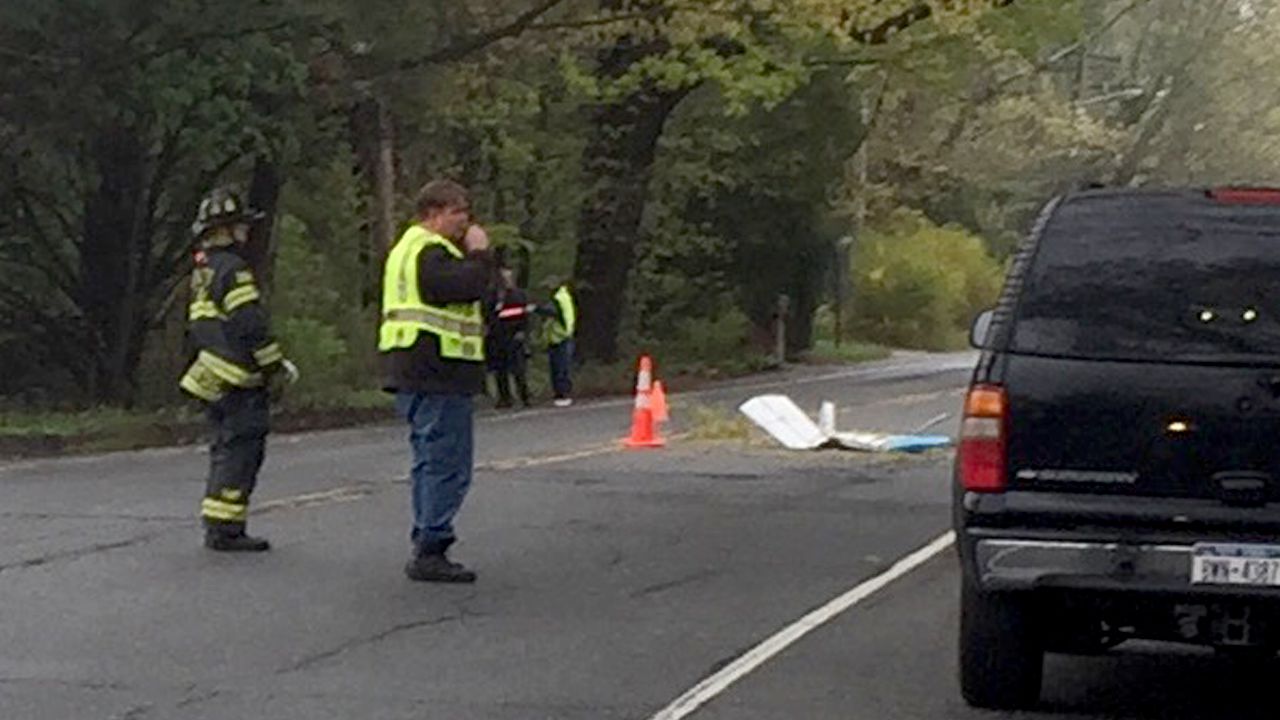 Moments later, witnesses heard a terrifying noise.
"It sounded like a crane coming down. Like the engine gave up on it. You hear an err and then a thud," said Hamzah Obeieat, a witness.
"It was like maybe 400 pieces of metal floating down all at once," said Ethan Seidner, a witness.
"I was sitting in my living room and we heard some buzzing for about 30 seconds and all of a sudden we heard a boom, like something was being dropped," said Bianca DeVito, a witness.
Fire responders rushed to the scene, finding parts of the plane immediately but no bodies. Later, they found them sadly scattered hundreds of feet apart.
"I got a confirmed plane down. I got multiple pieces of the plane in the rear yard opposite the school. Trying to locate the pilot at this time," the scanner said via Broadcastify.
NTSB investigators say it'll take at least a week to release their findings.
"Basically we're looking at the pilot the machine and the environment, the pilot's overall recent experience with the machine recent maintenance, the weather surrounding the accident site," said Robert Gretz, NTSB.