LAKE SUCCESS, Long Island (WABC) -- A tractor trailer overturned on the Long Island Expressway in Lake Success early Wednesday afternoon, temporarily closing the highway in both directions and snarling traffic for hours.
The rig overturned in the westbound lanes between exits 32 and 33 at 1:22 p.m., with the dump portion landing in the eastbound lanes and covering them in gravel.
Here's a wider look at the scene from NewsCopter 7: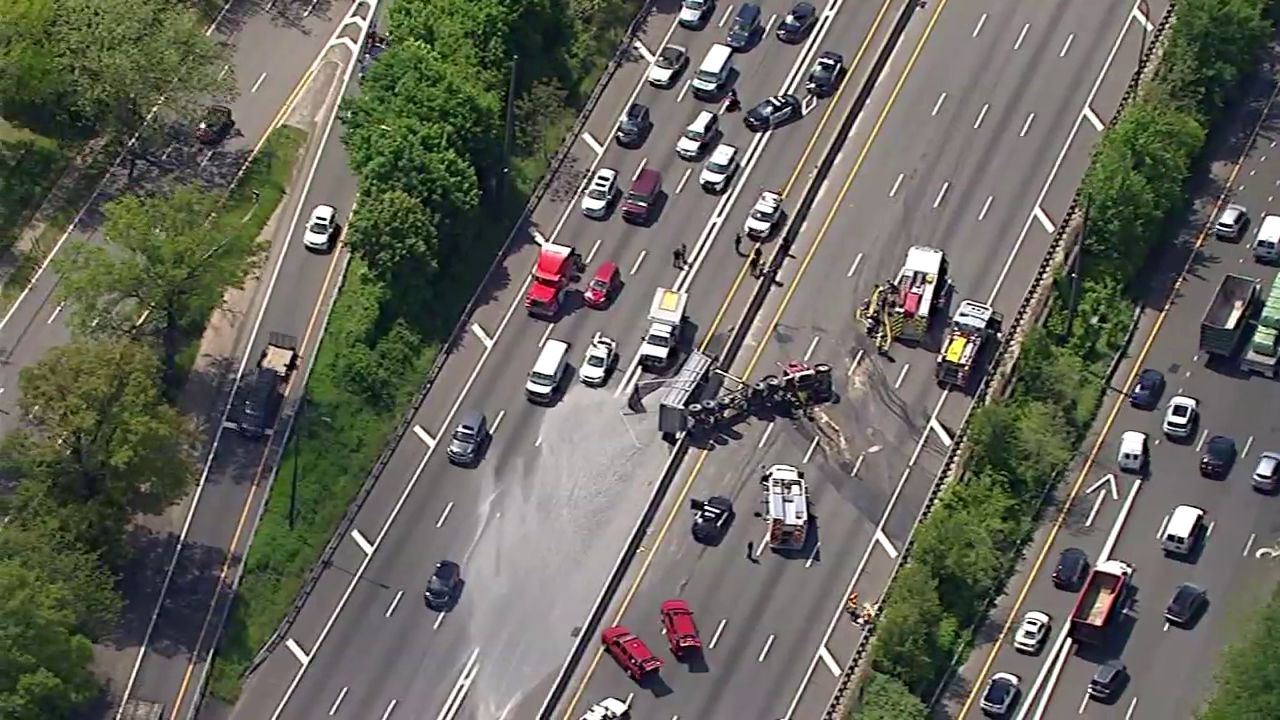 Westbound lanes were closed for about four hours, while two eastbound lanes quickly reopened to let traffic crawl through. The roadway fully reopened around 5:30 p.m., but vehicles were still backed up for miles in both directions.
The driver was transported to the hospital for treatment of unknown injuries and in unknown condition, but no one else was hurt in the accident.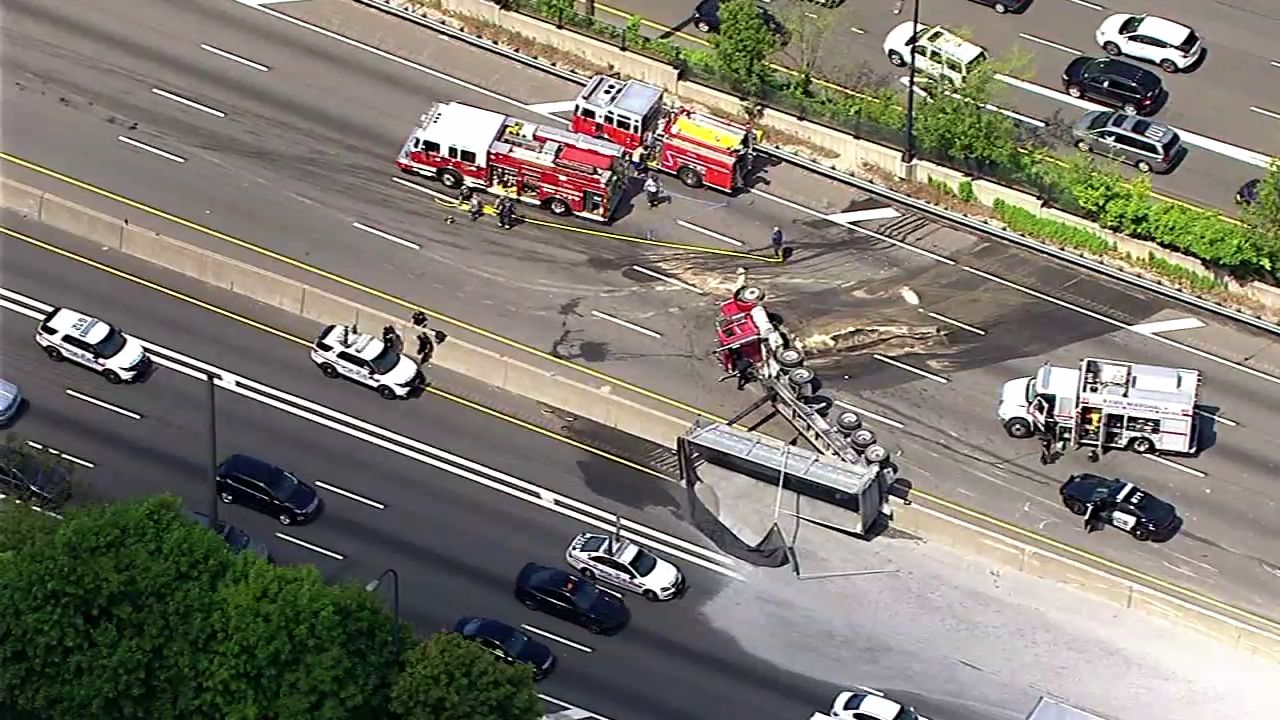 A bulldozer was brought in to clear the gravel, while several crane trucks were used to upright the tractor trailer and remove it from the highway.