NEW YORK (WABC) -- An NYPD officer spotted a man contemplating suicide on the Upper East Side and jumped into action, as he was on the way to his own promotion!
NYPD Officer Walter Warkenthien spotted an emotionally disturbed man sitting on the edge of the subway platform at the 86th Street station as he waited for a downtown train to take him to his promotion to detective at Police Headquarters.
The man, muttering to himself, suddenly began dangling over the side of the platform.
Without thinking twice, Warkenthien grabbed the man before he made it onto the tracks below and instinctively pulled him back onto the platform. He didnt stop until he got through the turnstyles, and even then, two good Samaritans jumped in to hold the man until uniformed officers arrived.
WATCH: Surveillance video of the rescue
"My thought was tracks, tracks, tracks, I do not want to go on those tracks, so I just grabbed him and dragged him and we ran for that exit away from those tracks, so that's what was going through my mind until I was able to call 911 and slow down for a moment," Warkenthien said.
After everything was settled at the station, and the responding police supervisors agreed that he had earned his pending promotion, Warkenthien got onto the next southbound train and made it to his 2 p.m. ceremony at Police Headquarters.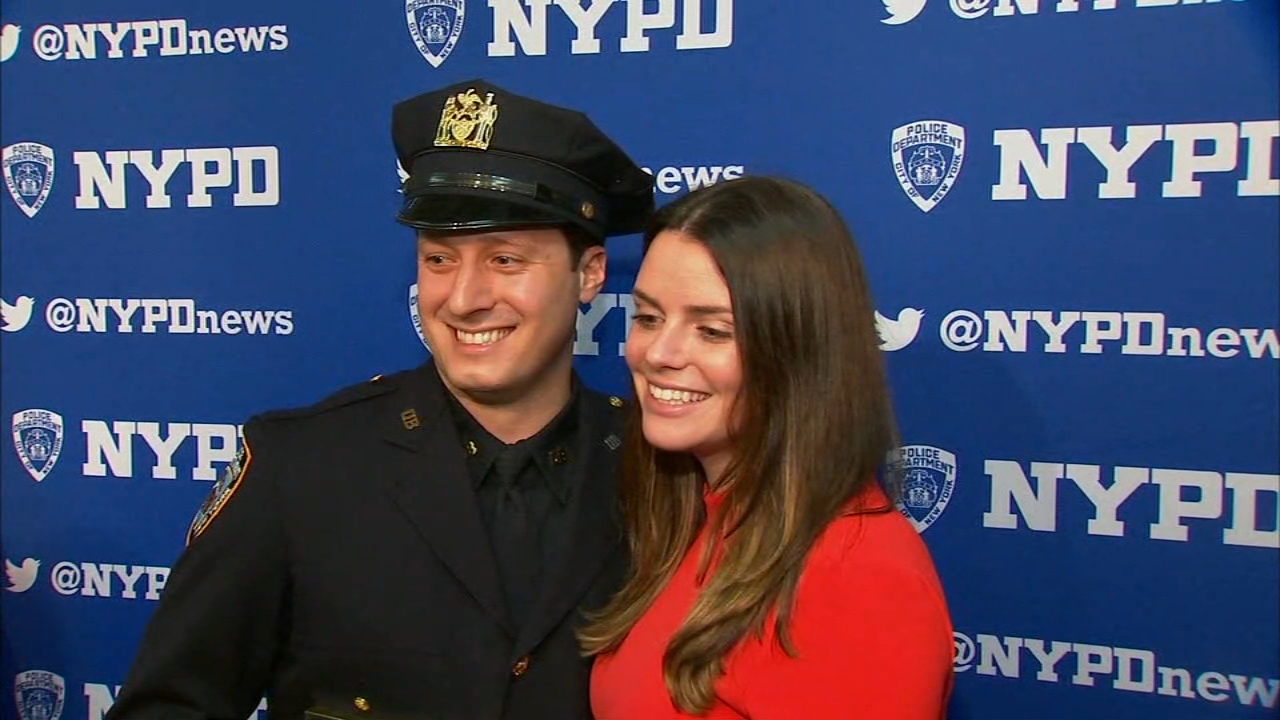 He was promoted to detective, the latest in a family of detectives. Warkenthien's father is a retired NYPD detective and whose late grandfather was a homicide detective in Suffolk County.
The man who Warkenthien helped rescue is now receiving treatment.