NORTH SALEM, N.Y. (WABC) -- Authorities say a wheel and part of a seat from a small airplane that vanished while approaching a Connecticut airport have been retrieved from Titicus Reservoir in North Salem.
Authorities lost contact with a 1971 Cessna, en route from Mississippi, around 4:30 p.m. Thursday while it was on final approach to Danbury Municipal Airport.
Search boats and divers could be seen scouring the reservoir, and officials were unsure where the plane ended up. The bulk of the aircraft has not been located.
The debris and a sheen were spotted by a helicopter on the water, and officials say some human remains have also been found.
Eyewitness News talked with the son of the husband and wife who were believed to have been aboard the plane. Eric Horsa of Ridgefield, identified the pilot as his father, Val Horsa, and his the passenger as his stepmother, Taew Horsa. He said they were owners of a Danbury restaurant.
"He's flown lots of people, lots of his friends, always very safety conscious," Eric Horsa said. "Always checked his records, made sure his fuel was right, the weight was right. He couldn't stress it enough."
Here's a look at the late-night search scene: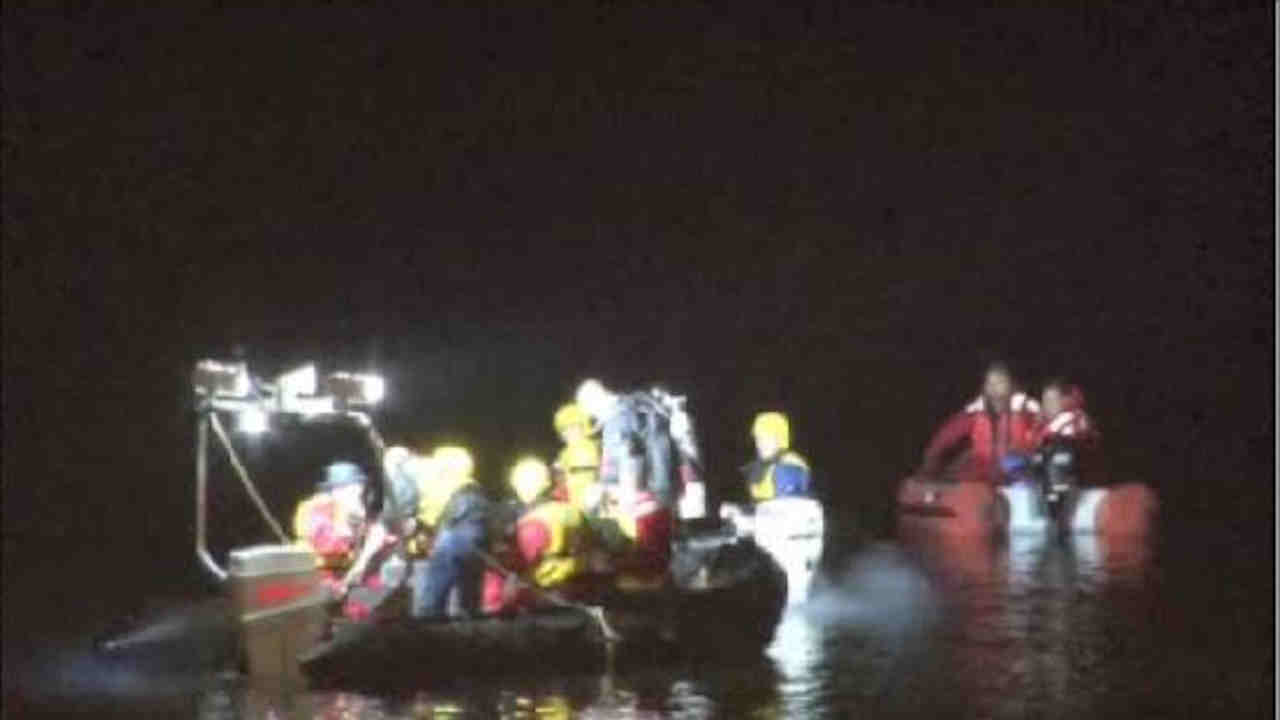 The search was called off shortly after 1 a.m. Friday due to thick fog and began again around 6 a.m.
Divers will continue to search the water, and the NTSB will join the investigation once the bulk of the wreckage is recovered.