BAYCHESTER, Bronx (WABC) -- One man is dead and two were injured after they were hit by a passing vehicle while changing a flat tire on the New England Thruway early Thursday morning.
A 29-year-old was killed while the three worked on their 2010 Mazda sedan at around 2 a.m. He was identified as Artimis Jones, of the Bronx.
The victims were in the Baychester section of the Bronx, in the southbound lanes, near Bartow Avenue.
The two other men, identified as 30-year-old brothers Andrew and Andre Jackson, are stable at Jacobi Medical Center.
"He doesn't drive, he was with his friends, the twins, one of the twins' car," said the victim's mother, Marvia Brown Scott.
But that didn't stop Jones from helping two of his friends from changing a flat. That's just the kind of guy he was.
"Very reliable, very friendly," said his mother. "He doesn't eat meat, he doesn't drink, he doesn't do anything, you know, one of those good kids that just go to work and come home."
Jones was riding in a blue Mazda when they pulled over to the left shoulder in the southbound lane with a flat tire.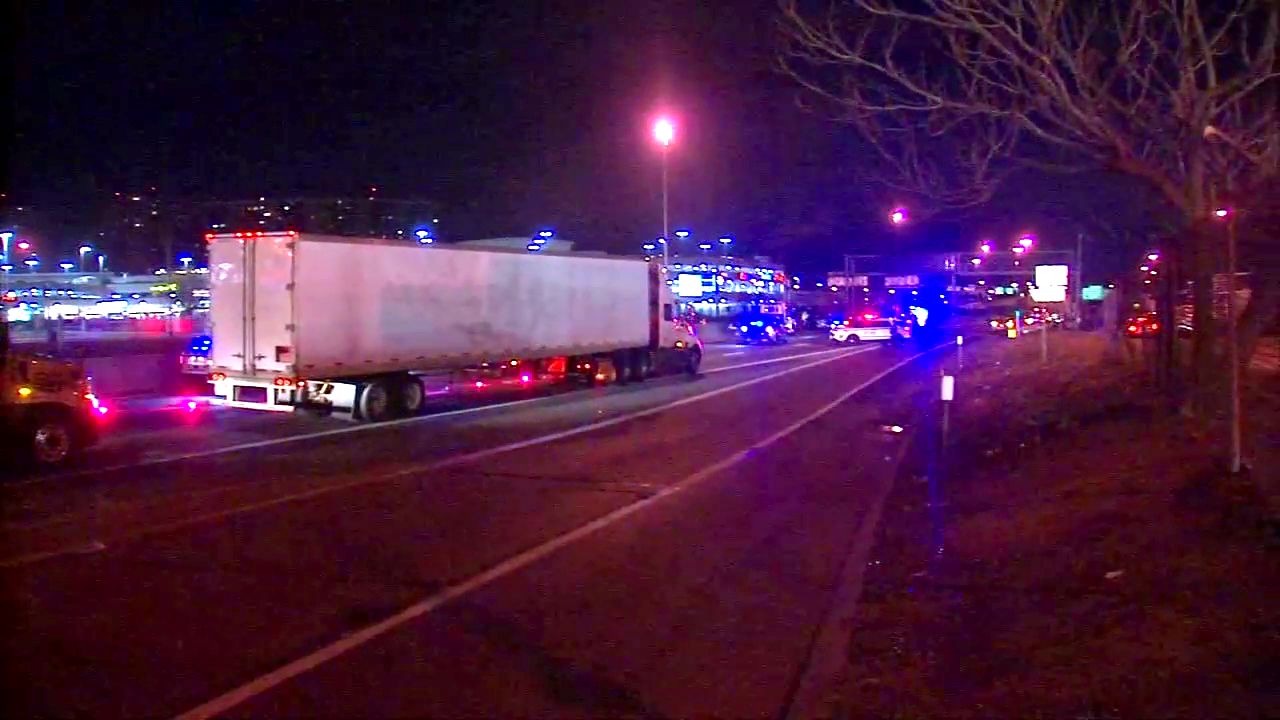 "I tried to convince them and got into a yelling match with them about how bad of a spot they were in, and they didn't care, they just didn't want to pay for the tow," said tow truck driver Brian Concannon.
Witnesses say all three men were standing on the right side of the car when a Toyota Sienna minivan "wiped out" all three of them, throwing Jones 62 feet from the disabled car. The driver of the minivan stayed on the scene and is not being charged.
"It's not fair," said the victim's sister Nikeba Brown. "I mean honestly, it seems like something careless and it took a life."
Jones was a health nut, a tech geek, and rode his bike everywhere, and encouraged his family to eat clean too. They say he worked with developmentally disabled adults, and loved every minute of it.
"When we viewed the actual picture, you could tell he was hit hard, his nose was broken.. I don't know if I'll ever get over this," said Nikeba Brown.
Multiple lanes of the southbound New England Thruway were closed for hours, but had reopened by 6 a.m.