SYOSSET, N.Y. -- A New York arts high school that was targeted for closing has won a reprieve and a possible commitment of support from Billy Joel.
Joel wrote to members of a regional school board urging them to consider other alternatives before closing the Long Island School of the Arts.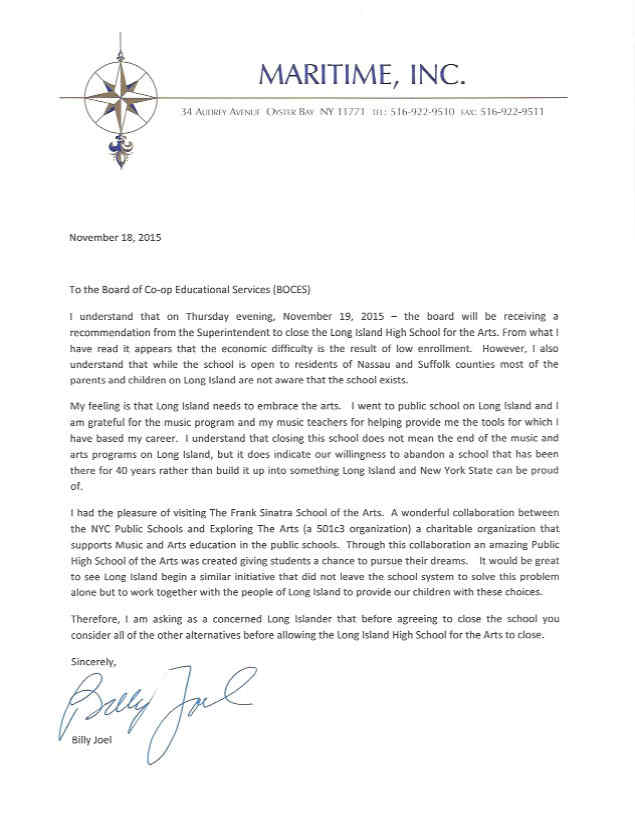 Joel's letter was read at a board meeting Thursday as members considered whether to close the school as well as a science-oriented high school because of low enrollment. The schools share a complex in Syosset, near where Joel grew up.
Board members voted unanimously to take steps to increase enrollment rather than closing the schools. They will revisit the matter in the spring.
Board President Eric Schultz said Joel's manager indicated that Joel would donate to the cause.