MATTITUCK, Long Island (WABC) -- A Long Island man is under arrest after allegedly driving his boat drunk and crashing, killing one woman and injuring everyone else on board.
The boat slammed into a wooden bulkhead in Mattituck in Suffolk County around 9:20 p.m. Sunday.
It was supposed to be a fun holiday weekend outing, but it ended tragically with the death of 27-year-old Kelley Blanchard, of Riverhead, who was ejected from the front window of the boat.
Two of the injured had to be airlifted to Stony Brook University Hospital.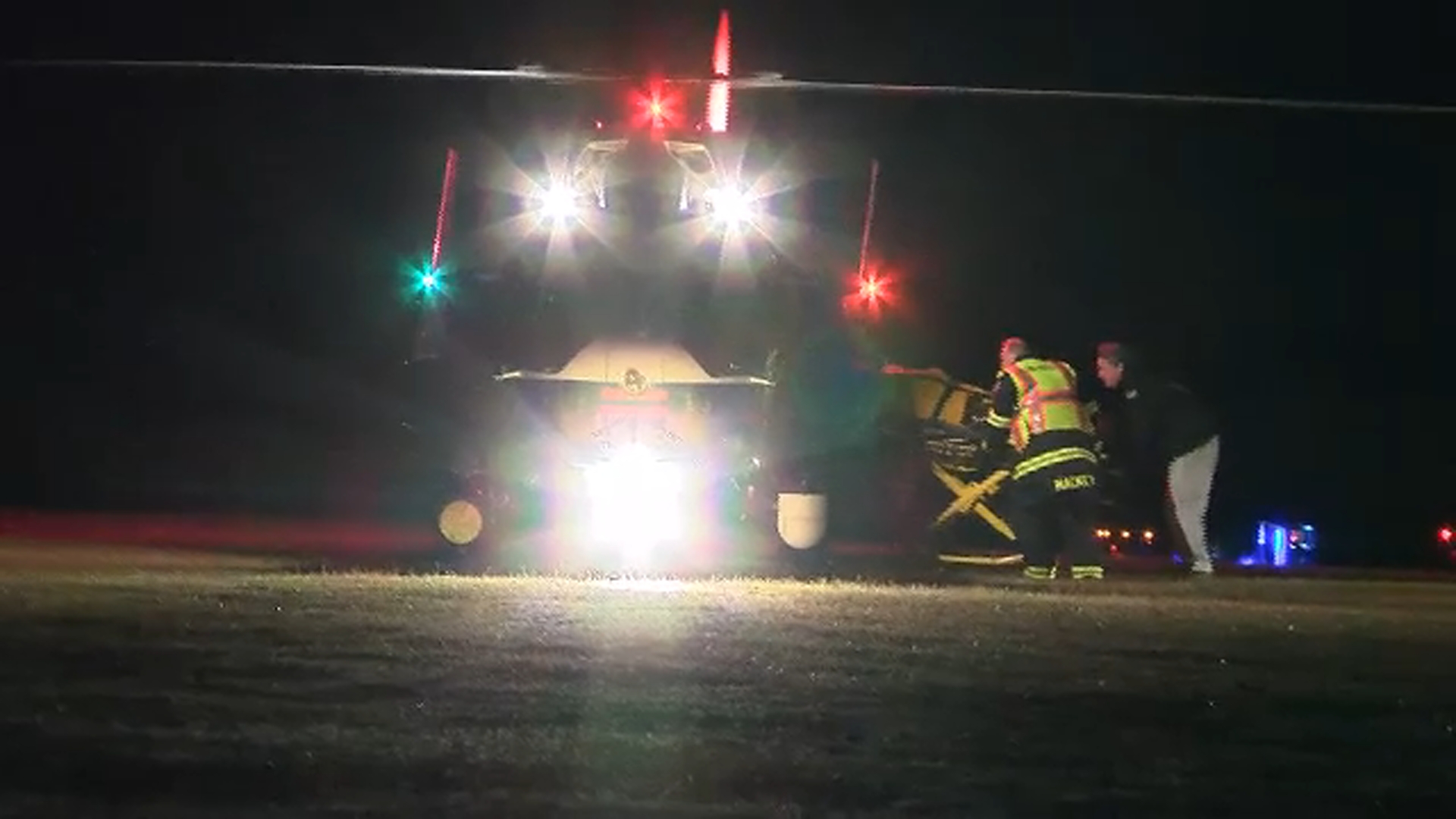 Video showed police and EMTs responding to a secluded area off of Great Peconic Bay.
The 39-foot Cobalt speedboat was leaving the bay and entering a creek when it hit the bulkhead at a high rate of speed.
The boat was driven by 48-year-old Frank DiStefano, of Northport, who is now charged with boating while intoxicated.
"You have the channel markers, you're supposed to slow down to five miles an hour and cruise in, and it's a narrow channel," said Mattituck resident Jim McCartney.
Blanchard, her 29-year-old sister Megan Blanchard, DiStefano, and 41-year-old Nick Soullas, were on board the vessel.
Both Kelley and Megan Blanchard worked for DiStefano for several years at Michelangelo Pizzeria in Mattituck.
The survivors remained in serious condition Monday.
Weather conditions were not believed to have been a factor.. and although it was dark, the moonlit sky would have improved visibility.
The recreational boating season has largely ended, but Eyewitness News has learned that DiStefano had just contracted to sell his boat and wanted to take it out on the bay one last time.
The precise cause of the crash remains under investigation.
----------
*
More Long Island news
*
Send us a news tip
*
Download the abc7NY app for breaking news alerts
*
Follow us on YouTube