BOROUGH PARK, Brooklyn (WABC) -- The driver who fled after striking a 6-year-old boy in Brooklyn last month is under arrest and charged with the hit-and-run.
Armando Mino, 53, surrendered to police at the 66th Precinct station house Wednesday afternoon.
6-year-old Luis Amen-Dano spends most of his days lying in bed watching cartoons because his injuries are so painful he doesn't bother to move unless it is absolutely necessary.
His mother Maria Carmen Quenche told Eyewitness News in Spanish that she has no words for the nightmare her family is living through right now.
Luis was hit while trying to cross Hamilton Parkway at 41st Street with his younger brother and father two weeks ago.
Surveillance video showed the driver stopped, but didn't bother to help.
Armando Mino is charged with second degree assault and leaving the scene of an accident, both are felonies.
Watch video of Mino following his arrest here:
The 53-year-old turned himself in Wednesday to police at the 66th precinct.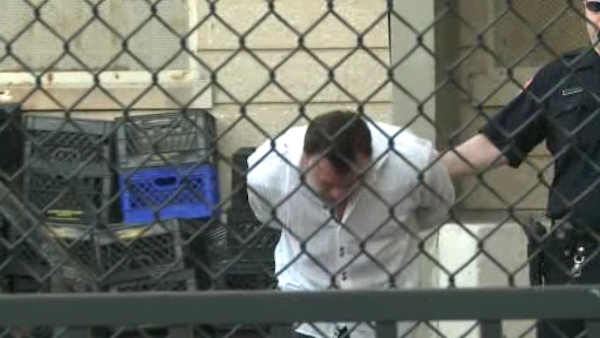 The cab driver had nothing to say to Eyewitness News as he was transferred for his arraignment.
Luis' father Jose Alberto Amendano told Eyewitness News that instead of escaping, the driver should have helped him.
Now the family is asking for justice, because an accident is one thing, but leaving their son to die in the street is another.
Luis was treated at Maimonides Hospital for a broken hand, broken foot and cuts and bruises all over his body.