NEWARK, New Jersey (WABC) -- Twelve hours after 7 On Your Side Investigation revealed a two-foot gap in a freight rail line in Newark, work crews were out making repairs.
Early Tuesday morning, a team of 10 Conrail Supervisors and rail maintenance workers hammered, sawed and dug up what was left of a shattered and broken two-foot piece of rail on the Bayshore freight line in Newark.
"This morning, they're here replacing what could have been done 6-8 weeks ago," said Larry Rhodes who works nearby.
Rhodes was one of the people who alerted Eyewitness News to the broken rail concerned that for several months, freight cars -- including those with hazardous chemicals -- rolled over a 26-inch gap in the rail.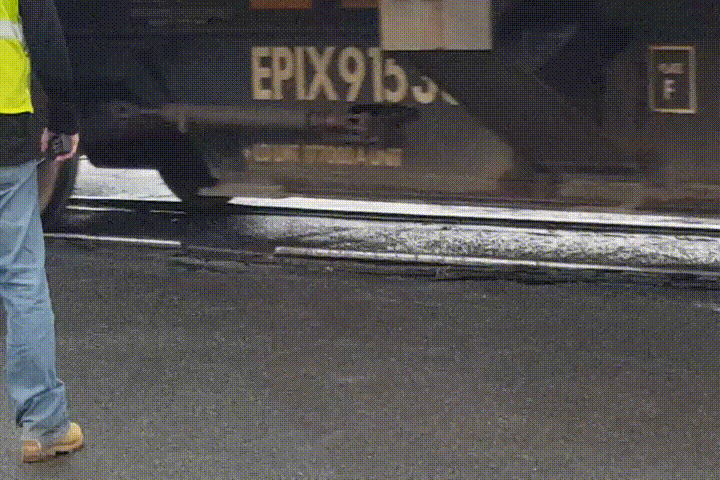 7 On Your Side Investigators broke the exclusive report Monday. The next morning, Conrail showed up to repair the rail that three safety experts told us could have caused a derailment. Supervisors at the Doremus Avenue site not talking about the fix.
Reporter: "Can someone on site tell us what the fix is?"
Supervisor: "You have to contact Conrail headquarters."
Reporter: "No one on site can tell us?"
Supervisor: "You have to contact a Conrail representative down south."
A Conrail spokesperson insists that they did take safety precautions by inspecting the track daily and restricting all trains to 2 miles per hour. But a former NTSB rail accident investigator told us this after measuring the broken rail.
"If I were in charge of that track, I wouldn't let a train operate until it was properly repaired," said former NTSB accident investigator Pat Riley.
A half-day after our report, the track was shut down and Conrail had a small army of workers repairing the break.
Here's a look at the scene:
Early Tuesday afternoon, a shiny new rail had replaced the broken piece and the track had been reopened.
Reporter: For months it went unrepaired?
"It's unquestionable why they did it," Rhodes said. "I don't know why - it must have been budgetary. But to gamble that much when they can get the manpower here, that they have the manpower here to get it done this quickly once it aired, to get that bad press. It was such a gamble. had one of those cars derailed and leaked with the bay right across the way there, it would have been a disaster."
SHARE YOUR STORY
Do you have a story that needs to be investigated? 7 On Your Side Investigates at Eyewitness News want to hear from you!
Email your questions, issues, and story ideas to 7OnYourSideJim@abc.com, call our confidential tip line 1-877-TIP-NEWS (847-6397), or fill out the form above.
You can also contact Jim Hoffer on Facebook and Twitter.