WESTON, Conn. (WABC) -- Connecticut State Police the human remains of two people have been found during a search connected to the disappearance of a married couple missing since August. The Medical Examiner confirmed the identities of the remains as Jeffrey and Jeanette Navin.
Navin's son, Kyle Navin, is set to be charged with the murder of his parents. Police also charged Kyle Navin's girlfriend Jennifer Valiante with conspiracy to commit murder and hindering the prosecution.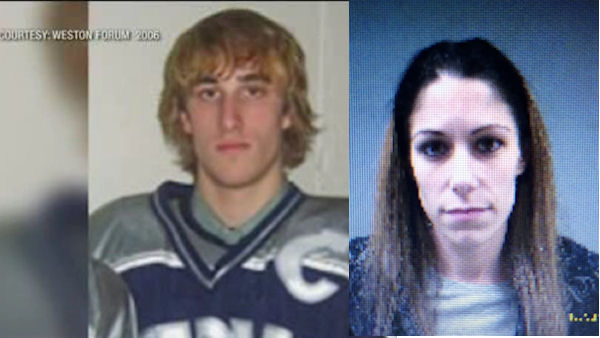 "It's crazy, it's absolutely the scariest thing that I could imagine here in Weston," said Kate Krumwiede, a neighborhood resident.
That was the reaction from residents on Norfield Road after seeing state police dig up a yard where two bodies were found.
Police have been looking for the couple since their car was found abandoned near the Merritt Parkway.
"The remains found at number 89 Norfield Road in Weston are that of two human individuals," said Trooper Kelly Grant, of the Connecticut State Police.
The Navins owned a garbage hauling business and their son Kyle worked for them.
Authorities had labeled him the prime suspect in the disappearance.
Among the evidence released was a series of text messages in which Jeffrey asks his son if he had hurt his mother, and that he was going to the police.
The house where the bodies were found has been vacant for a decade, but yesterday the homeowner returned to the property and noticed something amiss.
And that has jogged the memory of residents who say they were surprised to see activity there back in August.
"There were people working on trees and a backhoe, and then all of a sudden, it was like maybe not even for a week, and then all of a sudden it stopped, a dead stop," Krumwiede said.
"I'm glad to hear there is some progress being made, she was a very integral part of our town, being a librarian in the school, and we missed having her about and we were very saddened to hear that there might be some foul play," another resident said.