TIMES SQUARE, Manhattan (WABC) -- The "free hug guy" has been arraigned on charges in the punching attack of a woman in Times Square Thursday, as well a similar incident in April.
On Thursday, the New York City Police Department said a
21-year-old woman took a picture with Jermaine Himmelstein
, 24, of East Harlem, who was holding a sign in Times Square that said "free hugs." Police said Himmelstein then demanded three times that the woman give him money -- and she refused each time. After the third denial, police said he punched her in the face when she tried to walk away.
She was cut above the right eye, and was treated and released at Roosevelt Hospital. The woman is originally from Canada, but is living in Midtown.
This photo shows the victim with what appears to be a black eye and bruising on her face: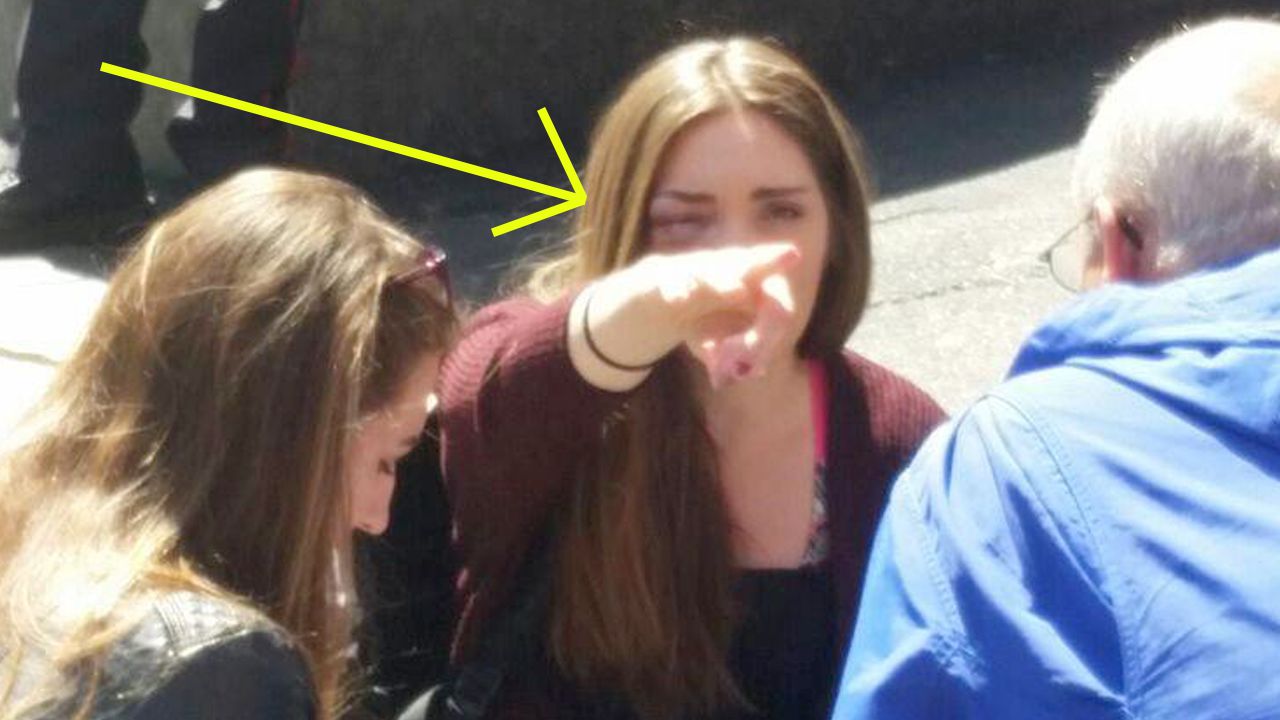 After fleeing the Times Square assault, he was arrested about four hours later in Union Square, when an NYPD recruit who was in uniform recognized him from a prior mug shot.
Himmelstein also was arraigned in a punching attack on a 23-year-old woman on April 29 as she was waiting for the subway near Times Square. He is accused of telling the victim, "You will respect me or I will (expletive) knock you out."
He is charged with robbery, fraudulent accosting assault, assault in the third degree, attempted assault in the third degree and harassment in both incidents.
In the criminal complaint, police said the suspect admitted to detectives that he sucker punched his victims because they refused to tip him. In each case, he followed the victim because he was upset. In the April 29 incident, the victim said the suspect asked her, "what do you think I'm a rapist?"
Bail is set at $5,000 for that incident and Thursday's. He will be back in court on May 18.
Himmelstein has been arrested 16 times since 2012. He is accused of punching a woman in the face on the Coney Island boardwalk last year.
In April 2013, he was arrested for throwing a can of soda at a woman who refused to hug him in Washington Square Park. The can bruised her face. The same month, he was charged with assaulting another woman who refused to hug him in Washington Square Park. He allegedly told her, "You're pissing me off, and I assault people when I'm mad."
Himmelstein is part of a group of characters who move from Times Square to Union Square to Coney Island in the summer. He is known to New York University students at Washington Square Park.
According to a 2013 New York Times profile, Himmelstein said he makes up to $30 an hour on an average day. "I give out free hugs," he explained, "to make people stay better."
There have been many issues with the tip-dependent characters in Times Square. Mayor Bill de Blasio just signed a bill a few weeks ago allowing city officials to restrict the characters' movements to keep them from blocking pedestrians in the traffic-free parts of the square.