KINGSBRIDGE, Bronx (WABC) -- New York City is remembering one of its longtime firefighters killed in the line of duty in a house explosion Tuesday morning.
Battalion Chief Michael Fahy, of Battalion 19, died when he was struck by debris from the blast in the Bronx. He was a 17-year veteran of the FDNY, joining in 1999.
"Our entire city is deeply saddened by the passing of a true hero - Battalion Chief Michael J. Fahy," said Mayor Bill de Blasio. "He was an outstanding firefighter, a devoted father of three and he came from a family who exemplified what it means to bravely serve others."
Fahy was promoted to lieutenant in 2004, captain in 2012 and ultimately becoming a Battalion Chief 19 in the Fordham section of the Bronx.
"Today is a sad day for the entire FDNY family. We lost a rising star in our department, a chief who exuded leadership and inspired confidence in the members in his command," said Fire Commissioner Daniel Nigro.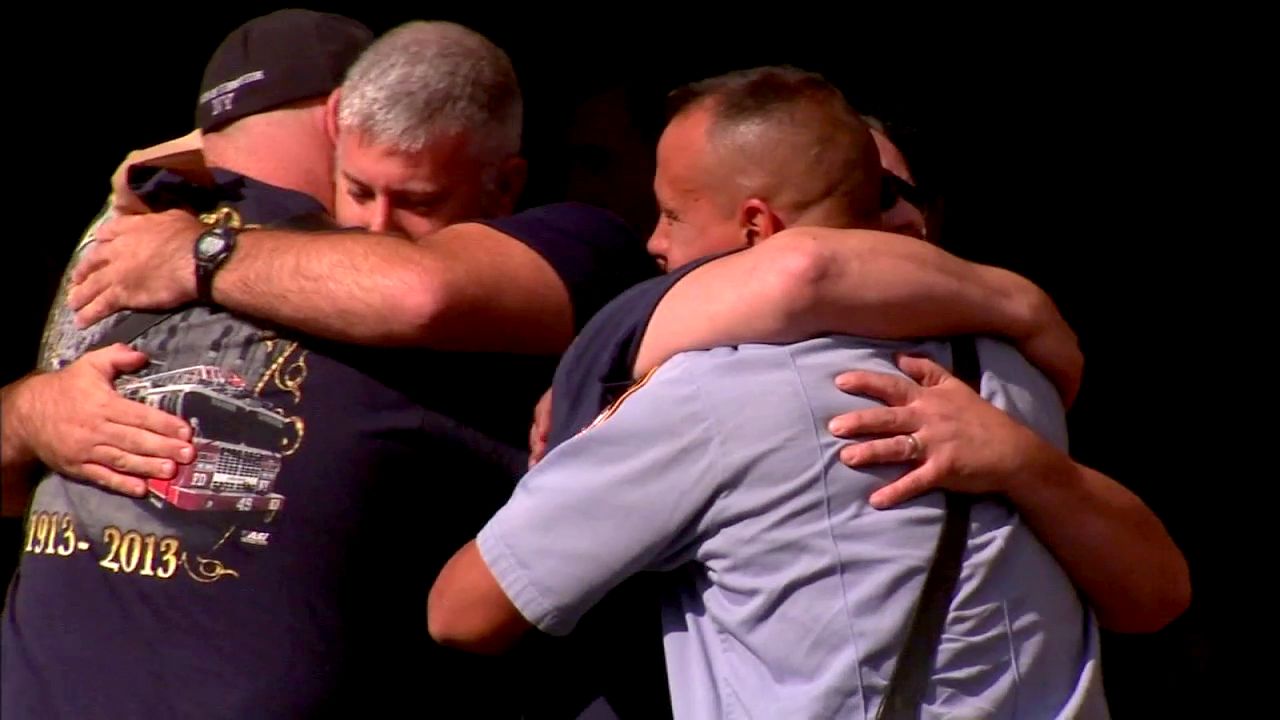 Members of the FDNY lined to salute their fallen brother as Fahy's body was transported from the hospital Tuesday.
Fahy and his family also received a FDNY and NYPD escort from Allen Pavilion Hospital.
Mayor de Blasio has also ordered all flags across the city to fly at half-staff until Chief Fahy is buried.
Fahy followed in the footsteps of his father, Thomas Fahy, who was also a battalion chief with the FDNY. He retired in November 2001.
Chief Michael Fahy is survived by his wife, Fiona, and their three children.
He is the 1,145th firefighter to die in the line of duty since the FDNY was founded in 1865. The department's last line-of-duty death was in July 2014.