UPPER EAST SIDE, Manhattan (WABC) -- It was like a plot out of a Hollywood movie. A bold break in at one of the biggest name expensive furrier shops in the country.
But this was no movie. It was real life, on Madison Avenue on Manhattan's Upper East Side.
The crooks got away with quite a haul, more than a million dollars worth of top of the line designer furs.
Video captured the brazen heist at the Dennis Basso boutique, as the suspects threw a huge rock through the glass front door.
Watch it here:
One of them was nailed on the head by the heavy steel bar at the top of the door frame, but came in anyway.
The first two men hauled out their furs in 35 seconds. The last man, 12 seconds later.
"We already identified about 20 major pieces that were missing. These guys knew what they were doing because they targeted the very expensive sable coats and chinchillas," said the store manager.
Owner Dennis Basso says the thieves made off with several Russian sable coats, some of which were valued as high as $200,000.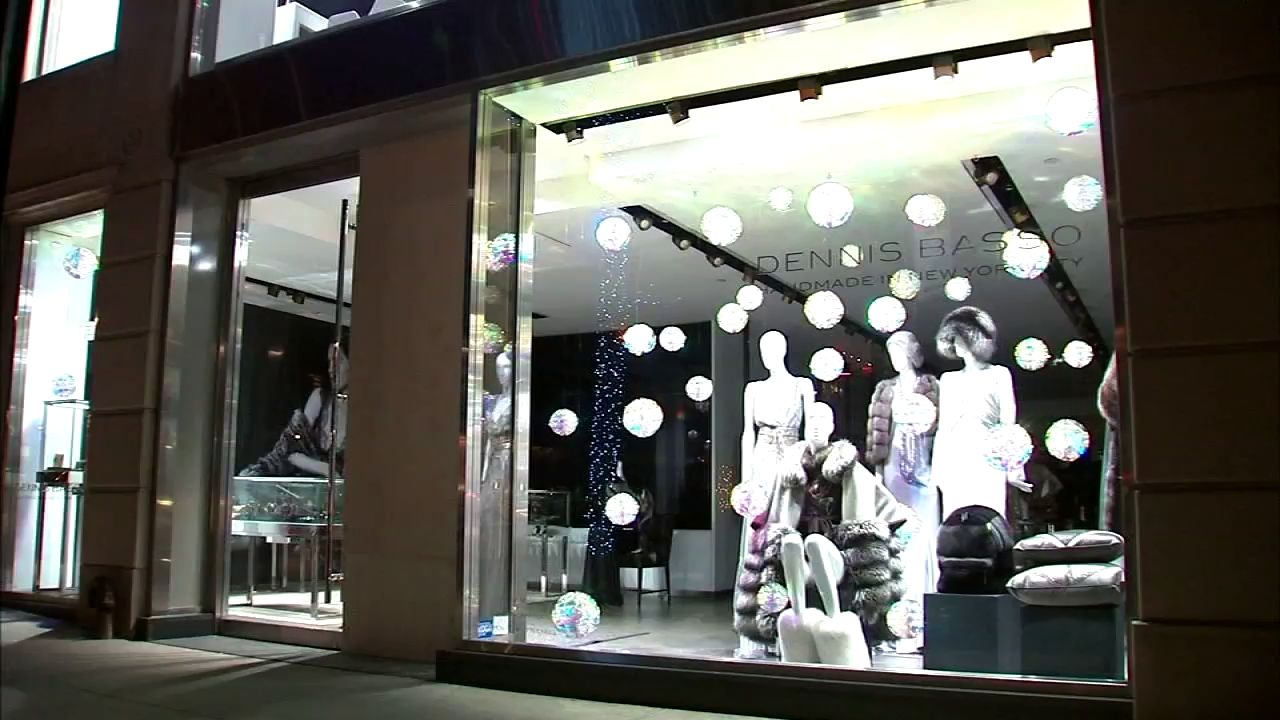 While store management tallies its losses, police are trying to figure out who pulled this off.
Achilleas Georgiades, a store executive, says he can't believe something like this happened on the "civilized" Madison Avenue.
(The Associated Press contributed to this report.)