HIGHLANDS, New York (WABC) -- A U.S. veteran was apparently held hostage for years and abused by his captor.
It's not a story from overseas or the Persian Gulf.
Police say it happened in Highlands, Orange County, and the victim was an elderly man.
Guns drawn, police surrounded the motel room where 86-year-old David McClellan was held captive Tuesday night.
He spent at least four years in the squalor of a motel room he shared with stacked furniture and overturned flower pots.
And next door to 35-year-old Perry Coniglio, who police say held the U.S. Marine veteran prisoner so Coniglio could cash Mr. McClellan's Social Security and pension checks and collect his food stamps.
Neighbors say he was brutal.
"The guy who was arrested who lived next door, he was giving him just one bowl of cereal a day, he would stick him back in the room with a stick, wasn't bathing him, the old guy would just be walking around here naked, just terrible," a neighbor said.
Indeed, video obtained by Eyewitness News shows some of how Coniglio treated McClellan. After they exchanged words outside, you see Coniglio go into McClellan's room with that stick neighbors saw him use. Police and neighbors say it went on like this for years and the reason was simple.
"We believe he is the recipient of a tremendous amount of money on a monthly basis," said Chief Jack Quinn, Highland Police Department.
Medics took McClellan to a local hospital to make sure he is physically OK.
Adult services will provide him a new home. Police recovered illegal drugs and drug paraphernalia from Coniglio's room.
In many ways, Mr. McClellan was the perfect victim. He had a lot of money, he had no known friends or relatives, and he was in an advanced stage of dementia.
Police asked him how long he thought he had been in the motel room and he said he thought about four days. He has been there at least four years.
Coniglio was arraigned and is being held in the Orange County Jail on $15,000 cash bail or $25,000 bond.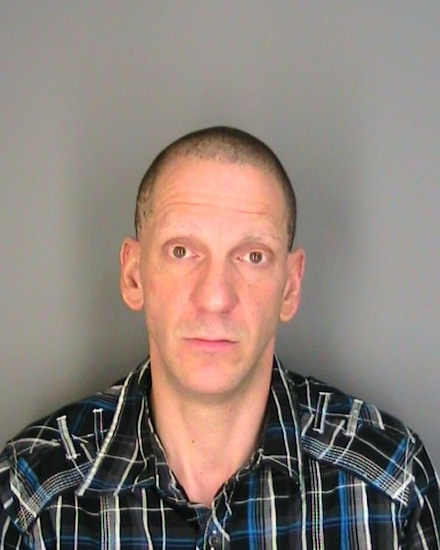 He is charged with unlawful imprisonment, grand larceny, criminal possession of a weapon, endangering an incompetent person, menacing and unlawful possession of marijuana.
There is a preliminary hearing in the case scheduled for July 25th and a first court appearance on July 26th.