MADISON, Connecticut (WABC) -- A police report was released Tuesday on the charter bus crash on Interstate 95 in Connecticut that injured three dozen people.
The report says the driver, 63-year-old Keyi Zang of Queens, was merging onto I-95 in Madison when he apparently lost control in the snowstorm.
The bus struck a metal beam on the right shoulder and rolled.
Seven people remain in critical condition following the crash.
Hospital spokesman Mark D'Antonio said Tuesday a total of 11 patients remain at Yale-New Haven Hospital from the accident.
State police say 36 people were injured when the bus carrying 55 passengers from New York to the Mohegan Sun Casino hit a guardrail and flipped onto its side.
Video from near the scene showed the bus on its side off the right shoulder of northbound side of the highway.
The Connecticut State Police said of the approximately 70 people on board, 30 were able to walk off the bus on their own. The rest were transported to Yale and St. Ray's Hospital.
Passengers who were able to walk off were transported to Madison Town Campus, and the Red Cross was called out to assist them.
No other vehicles were involved in the crash.
This is a view of the scene from a nearby traffic camera: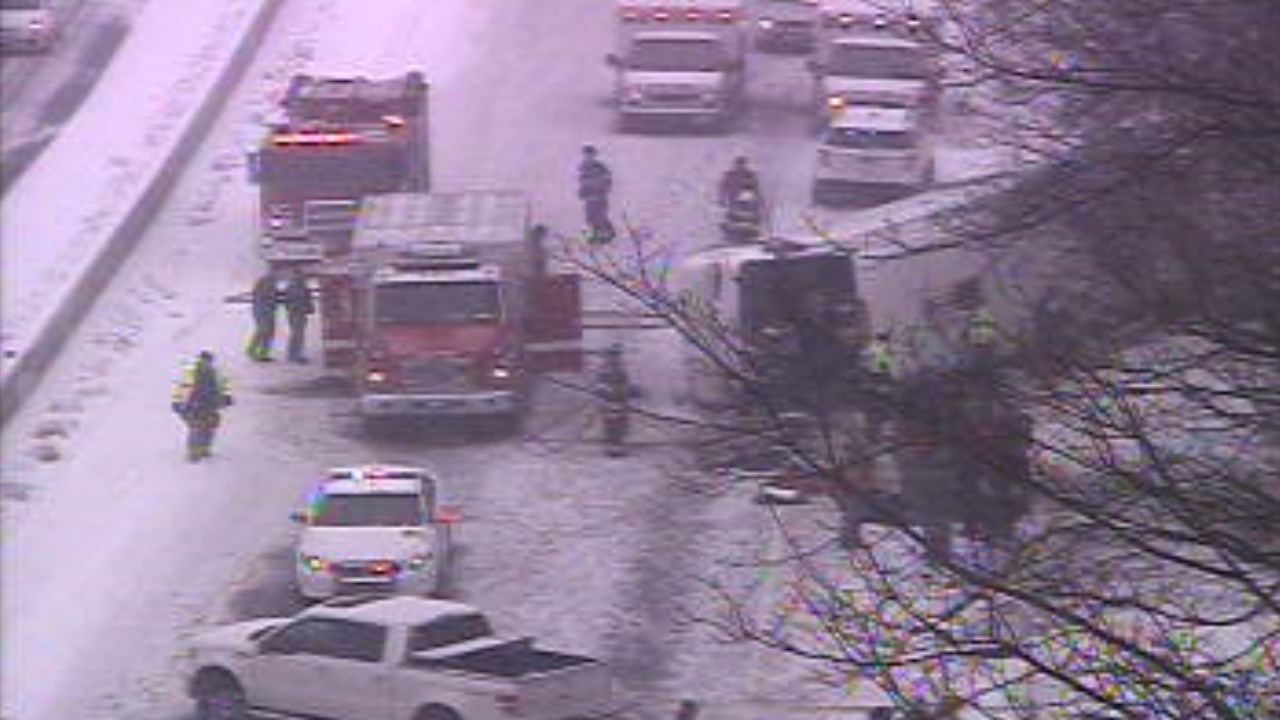 A spokesman for the Mohegan Sun casino in Uncasville, Connecticut, said the bus is owned by Dahlia Inc and the agency operating it is VMC East Coast.
VMC East Coast released a statement following the crash:
"VMC East Coast is very saddened that this has happened today. Our main concern right now is the safety and comfort of our passengers. We thank the First Responders who are helping everyone who was on the bus today. We pray that all our passengers are okay and will be safely returned to their families soon. We may release more information in the coming days."
(The Associated Press contributed to this report.)