NEW YORK (WABC) -- The NYPD graduated its latest four-legged crime fighters, while honoring fallen officers.
In January, legendary NYPD Det. Steven McDonald was laid to rest. The bulk of his more than 30-year career with the NYPD was spent advocating for other officers who were injured in the line of duty, like him.
McDonald's name and spirt are still thriving within the department with a canine that bears his name.
"Steven loved dogs," his widow, Patti Ann McDonald said. "I was not raised with a dog so I became a dog lover through Steven. So to have a dog named after him is beautiful."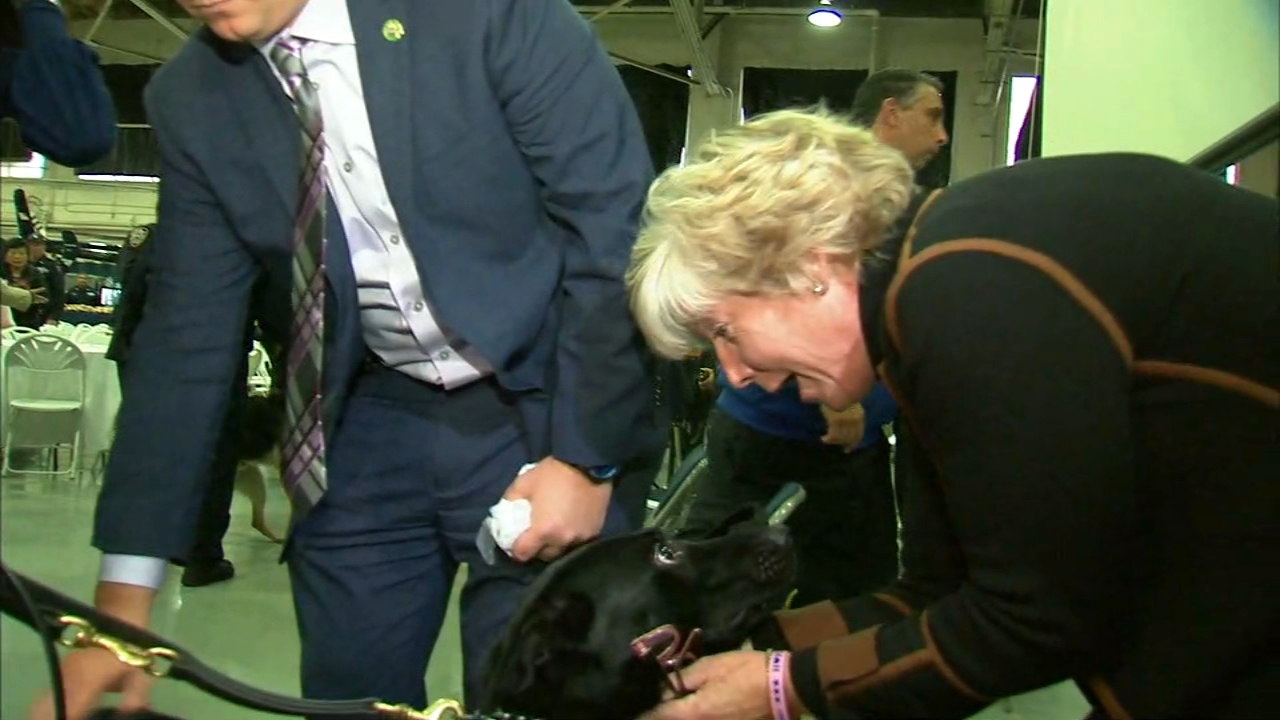 "Canine Steven" is one of 15 specially trained canines with the Emergency Services Unit named after fallen NYPD officers. All of them graduated Friday and were dedicated at Floyd Bennett Field in Brooklyn.
Some of the other canines dedicated to officers recently slain in the line of duty are "Canine Mia," named for Det. Miosotis Familia who was killed in July; "Canines Angel & Liu Liu" named in honor of NYPD Detectives Rafael Ramos and Wenjian Liu, both shot and killed in 2014; and "Canine Tuz" named for Sgt. Paul Tuozzolo killed in the line of duty last year.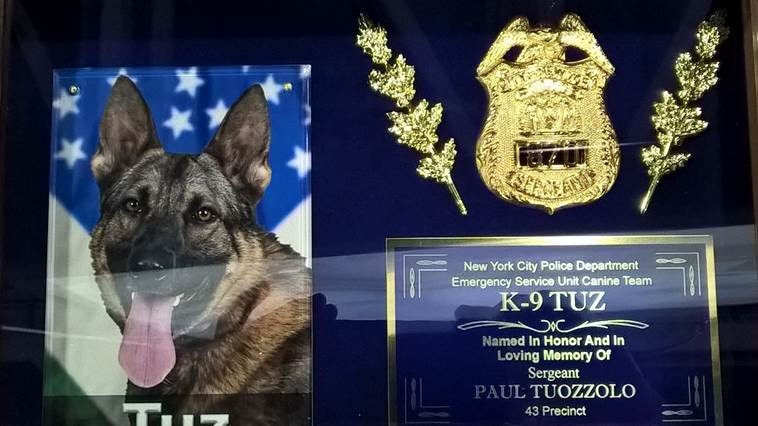 The officer's widow, Lisa Tuozzolo, introduced her husband's namesake to her two boys following the graduation.
"We're really proud. The boys and I have been talking about it since Tuz started school. We've been talking about his training and we are really just excited for him to have graduated and done so well," Lisa Tuozzolo said.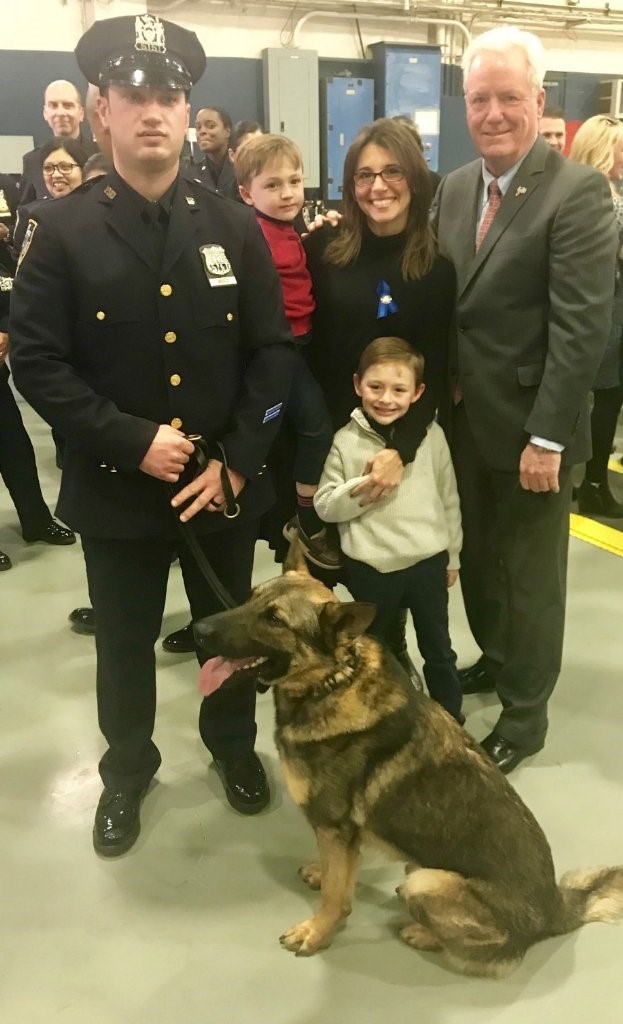 "It's been my mission since that dreadful day of Nov 4th of 2016 that my boys are well taken care of and that Paul's memory and the sacrifice that he made that day are never ever forgotten. So this is just one more way for the police department and the boys and I to be able to tell the story of Paul and the sacrifice he made as well as all of the other officers that are being honored today," she said.
The K-9s all underwent a six-month training program to earn their certification.
DEDICATIONS:
Deputy Chief James Molloy
"Canine Jimbo"
Captain Barry Galfano
"Canine Barry"
Sgt. paul Tuozzolo
"Canine Tuz"
Det. Miosotis Familia
"Canine Mia"
Det. Luis Fernandez
"Canine Louie"
Det. Chris Lindsay
"Canine Lindsay"
Det. Wenjian Liu
"Cannine Liu Liu"
Det. Steven McDonald
"Canine Steven"
Det. Rafael Ramos
"Cannine Angel"
Det. Russel Timoshenko
Canine "Timoshenko"
Ofc. Thomas Langone
"Canine Tommy"
Ofc. Vito Mauro
"Canine Vito"
Ofc. Moira Smith
"Canine Smitty"