MIDTOWN, Manhattan (WABC) -- Two workers were rescued after their scaffold became stuck outside the 22nd floor of a building in Midtown Manhattan Wednesday afternoon.
The incident began around 2 p.m. at a residential building on West 38th Street and Sixth Avenue.
The FDNY responded and safely removed the pair, who were then evaluated by EMS after being trapped on the stalled scaffold for about an hour.
The FDNY chief said the men were not injured. There was some sort of electrical issue with their equipment, causing the scaffold to get stuck in place. It was not loose.
In order to get to the men, firefighters cut through a double pane window.
Video from NewsCopter 7 shows the scaffolding up close:
Here are some photos from below, taken by Eyewitness News viewer Arielle Castillo (Twitter: @ariellec):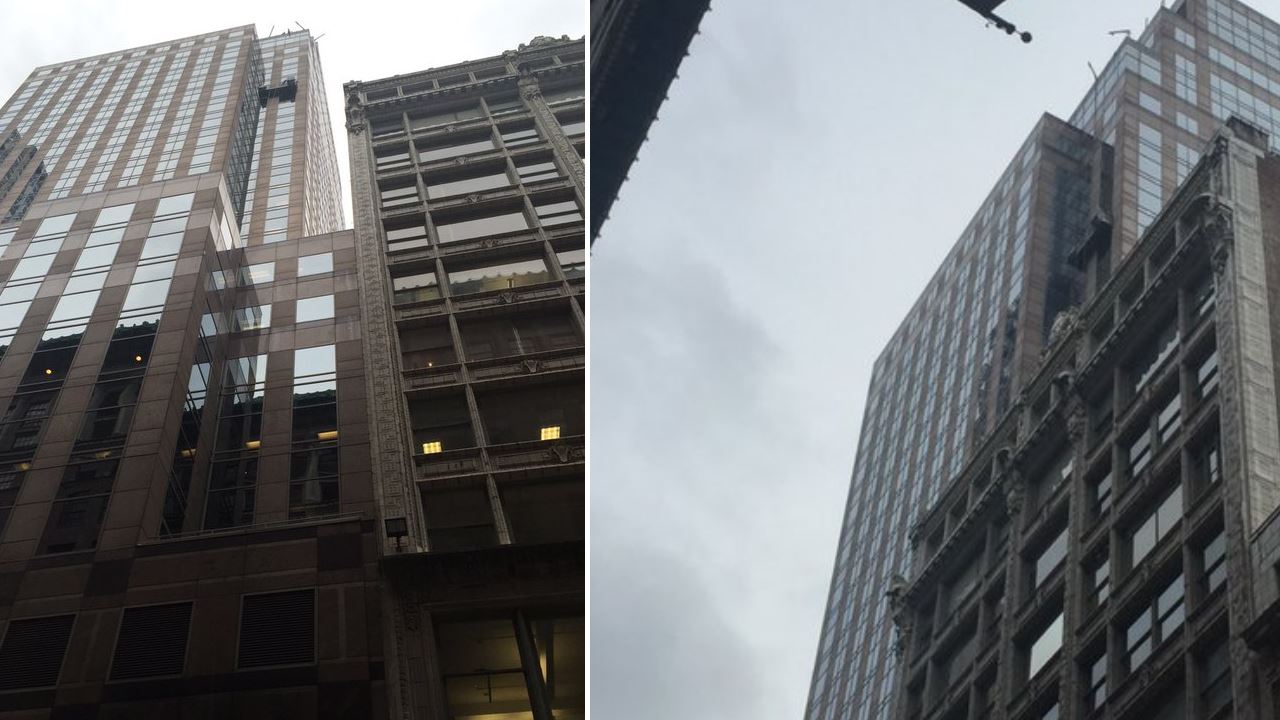 Several agencies will now figure out how to remove the scaffold.