EAST BRUNSWICK, New Jersey (WABC) -- Passengers were sent to the hospital after a school bus overturned on the northbound lanes of the New Jersey Turnpike, officials say.
The bus overturned twice just before 5:30 p.m. Saturday in East Brunswick.
36 people were injured, including 17 children. All are said to be in stable condition at area hospitals.
Bus crash NB on the @NJTurnpike at milepost 79.9. Lanes closures in both the local and express lanes. Tprs. on scene investigating. Still determining injuries to occupants of bus. No additional information available at this time. Will provide updates when available. #alert

— NJSP - State Police (@NJSP) August 11, 2018
The children and their adult chaperones were returning from a picnic in Millstone, sponsored by Newark Mayor Ras Baraka, who was not on board.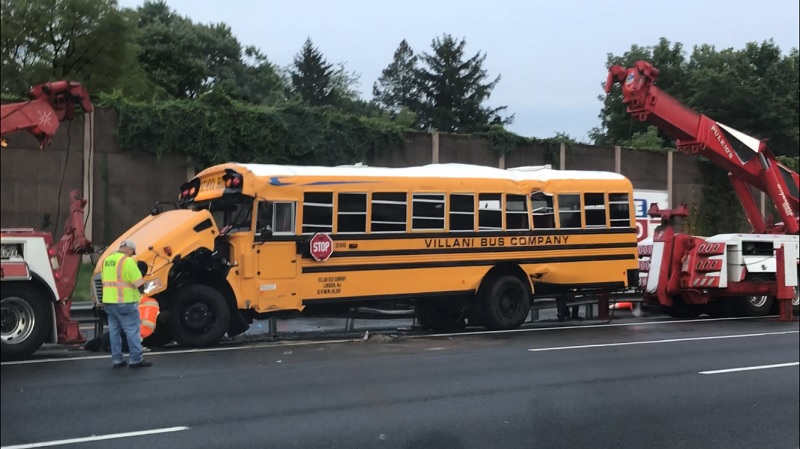 The cause of the crash is not yet clear.
Baraka said at a Saturday night news conference that early reports that the accident was caused by a hit and run involving a car were incorrect.
----------
*
More New Jersey news
*
Send us a news tip
*
Download the abc7NY app for breaking news alerts
*
Follow us on YouTube