MOUNT VERNON, New York (WABC) -- At least five people were injured in a house fire Wednesday afternoon in Westchester County.
The fire, which broke out at about 5:30 p.m., caused a partial roof collapse of the house on Claremont Avenue in Mount Vernon.
Four of those who were injured jumped from the burning three-story home.
Three people were taken to Jacobi Medical Center and two to Montefiore Hospital. Two were hospitalized with smoke inhalation, others suffered leg and ankle injuries after they were forced to jump to safety.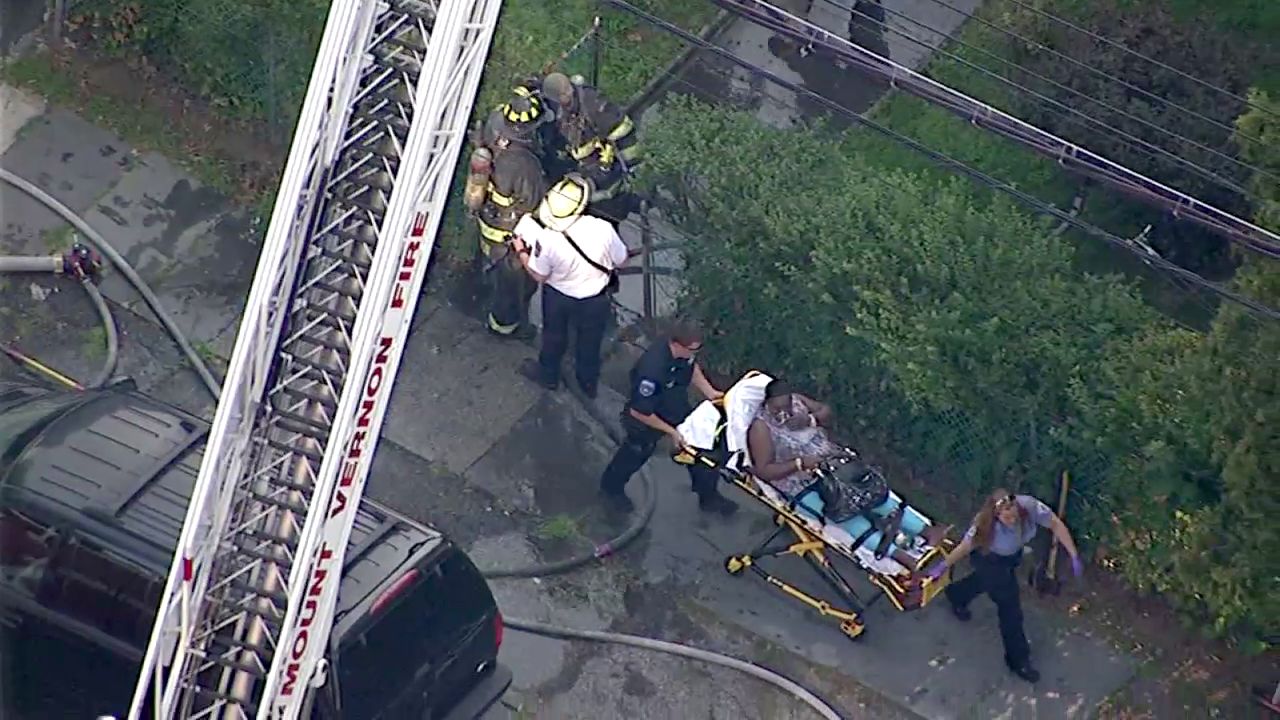 The severity of the injuries is not yet known.
Eight people lived in wood-frame house and according to the landlord, all have been accounted for.
The cause has not been determined, but the landlord tells Eyewitness News it started in an air conditioner on the second floor. Officials here say an electrical cause is likely but the investigation will take time.
The house was destroyed.
All of those displaced residents will be offered alternative accommodations by city disaster relief workers.