BEDFORD-STUYVESANT, Brooklyn (WABC) -- Police are searching for the man who slashed a woman in the face and robbed of her cell phone at a northbound subway in Brooklyn Wednesday night.
In exclusive surveillance video obtained by Eyewitness News, the suspect is seen running from the train station.
The victim is also seen being carried away from the station while clutching the left side of her face following the attack.
The NYPD released a picture of the man they're looking for.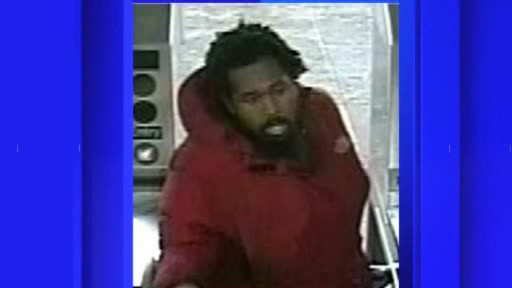 The 51-year-old woman was on the A subway at Nostrand Avenue in Bedford-Stuyvesant when the attack occurred just before 6 p.m., according to police.
She was punched in the face several times and then slashed, according to the NYPD. The victim had a cut from her left ear to her upper lip.
She was taken to Kings County Hospital in serious but stable condition.
"I seen her, it's just no good, no good," said an eyewitness.
The suspect took her cell phone and then ran from the train.
Police said they are looking for a heavyset man, about 6 feet tall, wearing a distinctive red hoodie.
"We put out a picture on this individual, we were able to grab the image going through the turnstile," said NYPD Chief of Detectives Robert Boyce. "We ask the public's help. He is a male black wearing a red shirt, black pants and white sneakers."
Police say the same suspect is also wanted in a slashing at the Bronx Pelham Bay Park subway station on March 15.
In that incident, a 58-year-old man was stabbed 18 to 20 times in the head, neck, torso, back and abdomen. He was taken to Jacobi Medical Center with a non life-threatening injury.
The NYPD was out in force Thursday morning, not only looking for the suspect, but also reminding commuters not to completely bury their heads in their phones while on the train.
"There are certain steps that you take, pay attention to who is around you," said NYPD Commissioner James O'Neill. "If you have an electronic device, don't have that exposed."