OLD BRIDGE, New Jersey (WABC) -- A man was killed and and his father critically injured after flames tore though their home in New Jersey.
The third-alarm fire broke out early Tuesday morning at a house on Judy Court in Old Bridge.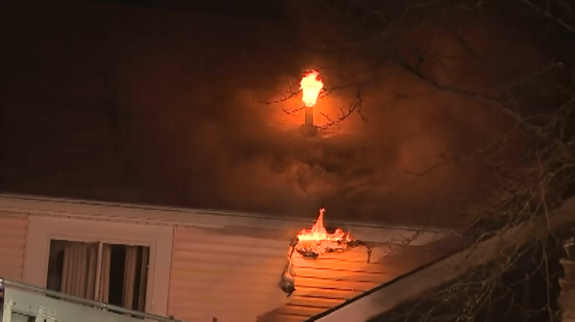 A 911 call for the fire came in at about 1 a.m. Firefighters found an 89-year-old man hanging from a second-floor window calling for help.
"He was screaming help, help me, my house is on fire," said a neighbor.
The firefighters were able to hoist up a ladder and pull him from the home. The man told firefighters his son was trapped inside.
Upon searching the home, the man's son was found dead on the first floor. He has been identified as 68-year-old Joseph Berna.
The father was taken by medivac to the burn unit at St. Barnabas Hospital in Livingston, where he is listed in critical but stable condition.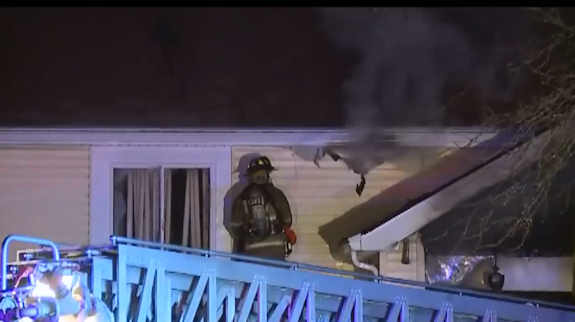 Two firefighters were treated for minor injuries and released.
The cause of the fire is under investigation, but authorities say it is not considered suspicious.