HUNTINGDON VALLEY, Pennsylvania -- Now's your chance to own a piece of movie history in Montgomery County, Pennsylvania.
A more than 16,000 square foot estate in Huntingdon Valley, that was seen in the Rocky spin-off movie 'Creed,' is up for auction.
And the listing from
Maxx Spann Real Estate and Auction Company
says you can name your price!
The foyer, with its double staircase, was used as a setting in the movie. The brochure for the auction calls the staircase the "other famous Rocky steps."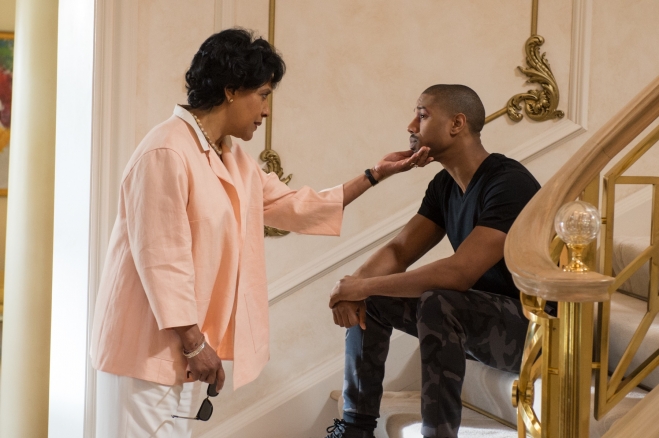 Photo via Warner Bros.
PHOTOS: LA premiere of "Creed"
The property has its own movie theater, arcade game room, and a wet bar. Outside you'll find an in-ground pool, hot tub, and decorative statues.
It has six bedrooms, six full bathrooms five half bathrooms. The master bedroom features a fireplace, vaulted ceiling, and marble bath and dressing area.
PHOTOS: 'Creed Day' in Philadelphia
-----
Home photos courtesy MaxxSpann.com