BAYPORT, Long Island (WABC) -- Federal investigators are looking into a plane crash that left a pilot and his passenger badly hurt on Long Island.
It was a frantic scene in Bayport Sunday night when the small plane fell out of the sky and came crashing into trees, then a utility pole on 3rd Avenue. The plane then skidded half a block, and burst into flames on 2nd Street.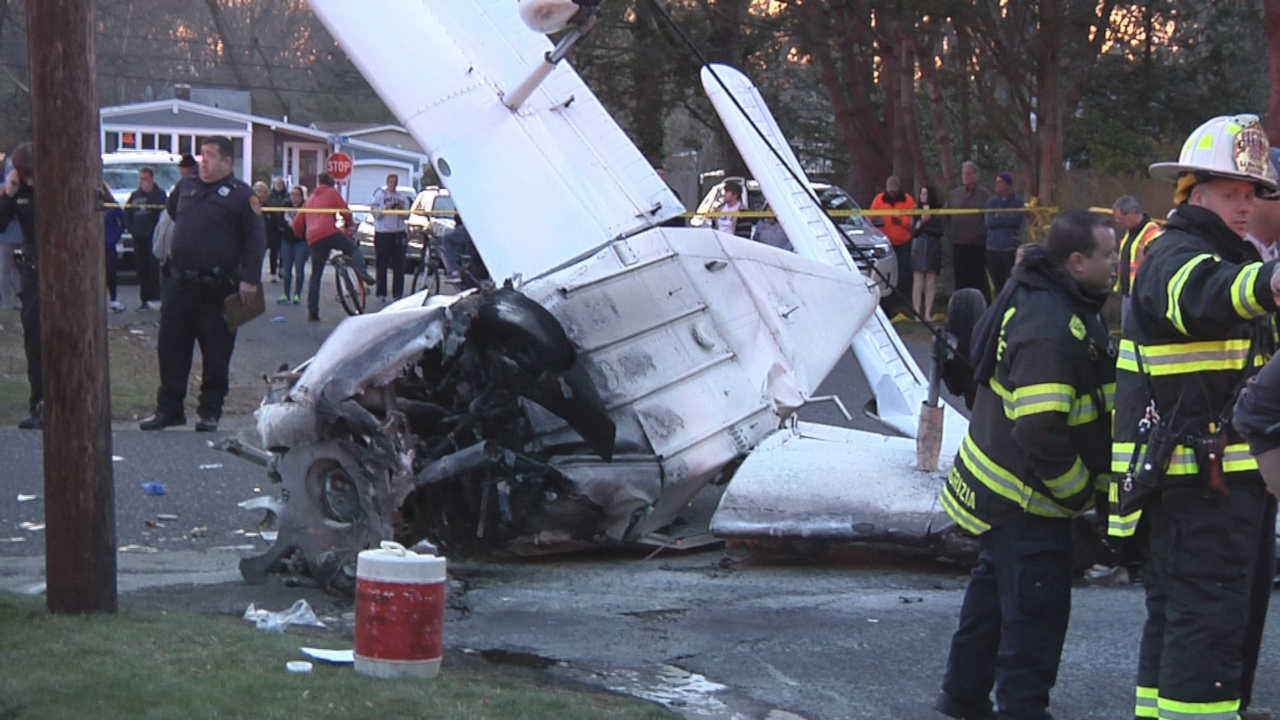 "I was looking out my window, the plane stalled, twisted around, and it went on fire and stuff," witness James Gallo said. "When he hit the pole, he flipped going south."
The crash happened just after 7 p.m., when officials say the pilot lost power and was circling back to the Bayport Aerodrome landing strip when the engine went out.
Bayport Fire Department immediately arrived on the scene.
"In an unbelievable display of heroism, (they) were able to take the pilot and the passenger out of the plane," Suffolk County Police Commissioner Timothy Sini said.
Two passengers in the plane were airlifted to Stony Brook University Medical Center. They are both expected to survive.
The pilot, 34-year-old Scott Clifford, suffered a head injury and two broken legs and is in serious condition. The passenger, 55-year-old Mike Rome, suffered head injuries. Both were taken to Stony Brook University Hospital.
The families issued the following statement Monday:
"We would like to thank the community for their concerns about Scott Clifford and Michael Rome while they are being cared for at Stony Brook University Hospital. Scott remains in serious condition and Michael is now in good condition. Both are being treated by an excellent team of multiple specialists from the Stony Brook Trauma Center. Out of concern for their well-being, we ask that you respect their privacy and our family's privacy as we all focus our attention on their recovery. We would like to extend our deepest gratitude to the good Samaritans in the Bayport Community, as well as the First Responders for their heroic efforts in helping rescue Scott and Michael."
The mangled plane was resting in a residential neighborhood late Sunday night, with the row of homes around it untouched.
"This is nothing short of a miracle - both that the airplane did not hit any houses and any other individuals," Sini said. "We're talking about a Sunday evening at 7, clearly people could be out and about."
The FAA is investigating, and the NTSB is working to determine the cause of the crash.