OCEANSIDE, Long Island (WABC) -- A massive fire burned through a row of stores and apartments in Oceanside early Monday, leaving dozens of people displaced.
The flames broke out in a convenience store on Long Beach Road just after 4:30 a.m. and quickly spread through several other stores and an apartment building.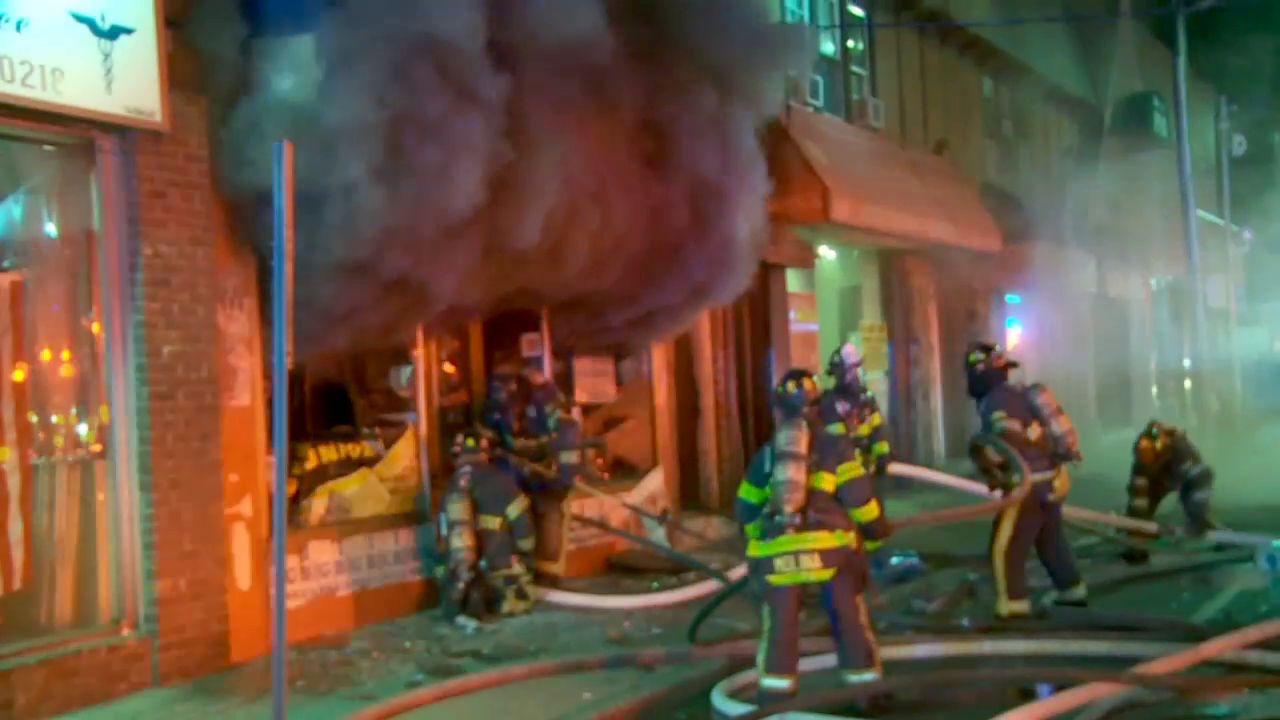 Up to five buildings were involved, and one building collapsed to the ground.
Fourteen apartments were damaged or destroyed by the fire, and the Red Cross says it is helping at least 54 affected residents -- 38 adults and 16 children.
Long Beach Road was closed for a six-block stretch through Oceanside.
Dozens of firefighters from eight departments battled for over an hour to bring the blaze under control.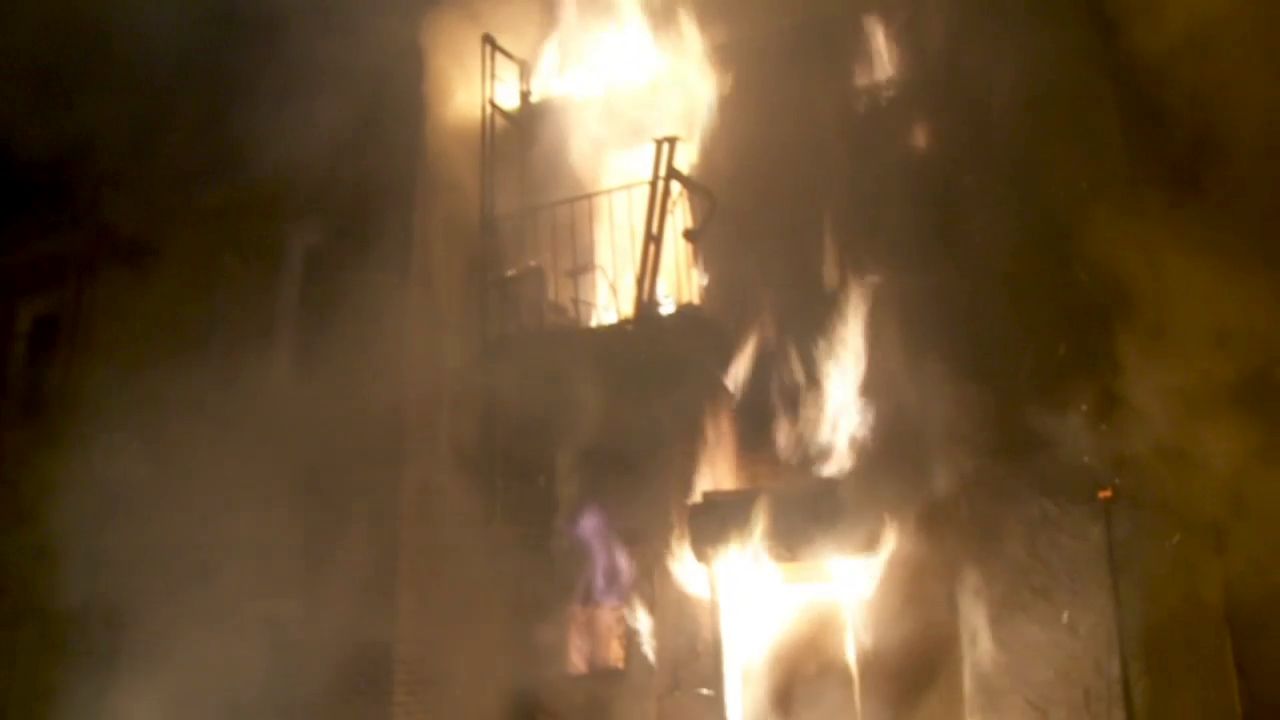 All the residents were able to get out safely, and no injuries have been reported.
The cause of the fire is under investigation.
NewsCopter 7's John del Giorno was over the scene of the fire:
Many of the residents stood outside the burning building. Officials called for a NICE Bus to house them and for the American Red Cross.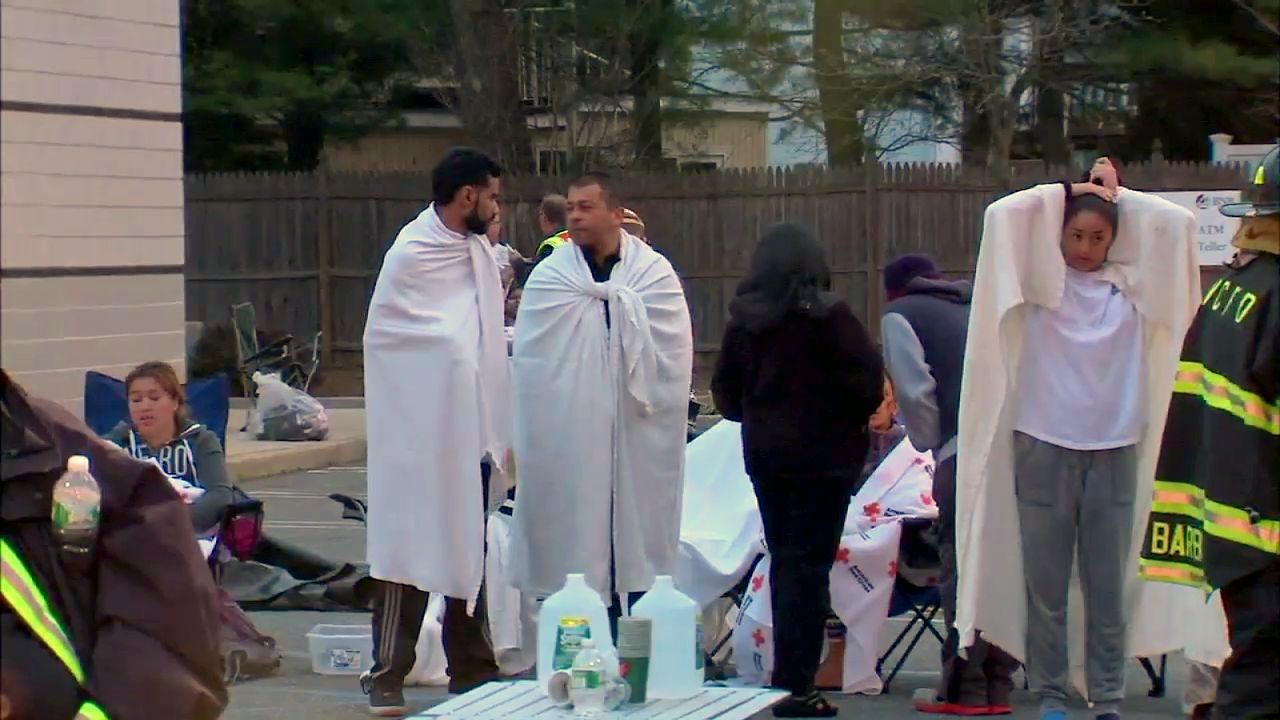 Flames shot from the buildings while residents watched their apartments and all they own burn.
"Everything's Ok, we're alive and that's important, we're alive," said resident Elias Santana.
Around 4 a.m., Santana says he woke up to the smell of smoke so thick they were choking, and only had time to grab a few things and go.
Within minutes the building was engulfed and the fire quickly spread to the stores and apartments next door. Firefighters pulled out after part of a building nearly collapsed on them.
"There was a collapse in the rear of the building which hampered the efforts to try to get hoselines and water onto the fire that was in the rear of the building, so we had to attack it from a couple of different angles," said Oceanside Fire Chief John Madden.