NEW BRIGHTON, Staten Island (WABC) -- The NYPD now believes two violent incidents that happened just minutes apart on Staten Island Tuesday are linked, and multiple suspects have been arrested.
A 67-year-old woman was shot in the face while standing at a bus stop, after moments earlier, an apparent gang fight that began outside the courthouse ended with a gunman fatally struck by a car and several others in custody.
The bystander victim, identified as Francella Williams, is on life support in critical but stable condition at Richmond University Medical Center after
she was shot at Jersey Street near Hendricks Avenue
around noontime. Balloons, candles and flowers now sit at the scene.
Loved ones can't understand why.
"A nice loving lady that says hello on the block to everybody," one family member said. "And she worked. She worked as a home health aide."
Relatives say this is the second time she has been shot, after she survived the first shooting several years ago. The suspect is believed to be a black male unknown to the victim. So far, there are no arrests.
Meanwhile, authorities believe the shooting is tied the other violent incident, after a
gang fight at the courthouse
spilled outside and turned deadly.
It began outside the Supreme Court and Criminal Court, where officers responded to a confrontation between a group of young men who had scheduled court appearances. No injuries were reported, and summonses were issued. Later, another altercation occurred in front of the building and moved around the corner. While police were in pursuit, there was a radio call of shots fired, prompting officers to take cover.
Authorities say they then witnessed one individual shooting at a carjacked minivan containing members of the rival faction, before the van plowed into the shooter and straight into a house. Robert Craigwell, 26, was killed, pinned under the van.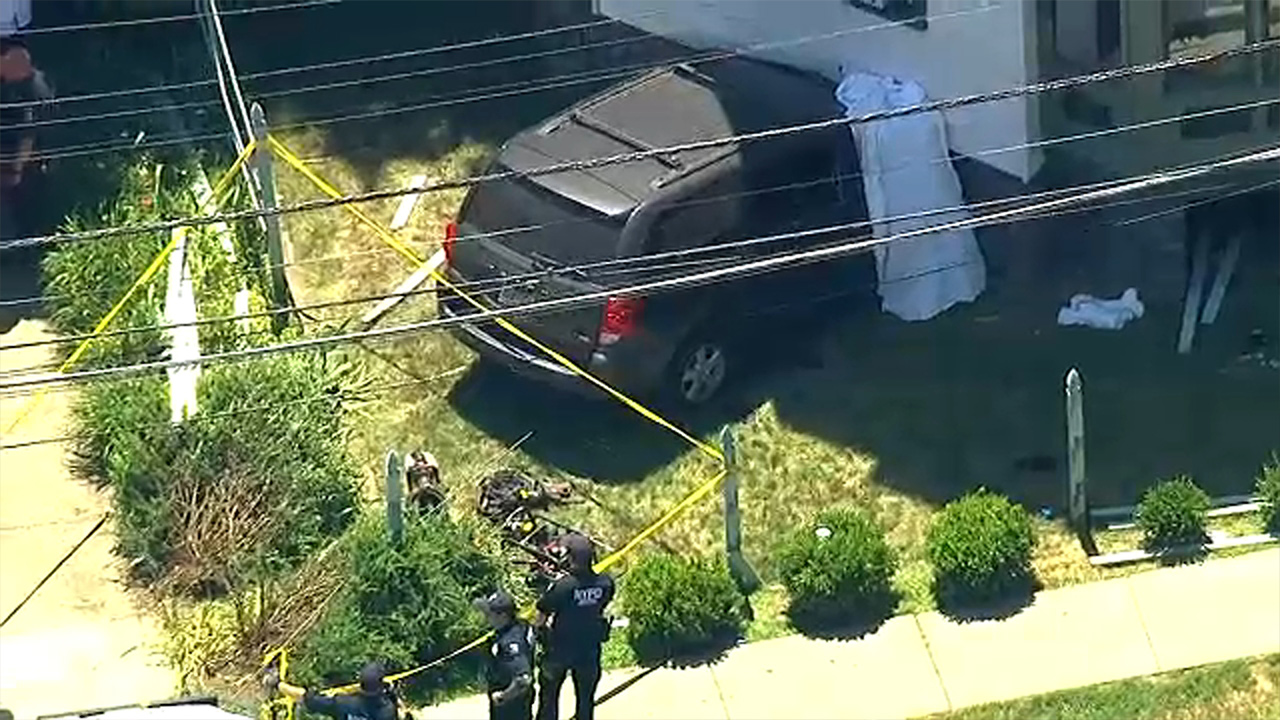 The driver of the van fled the scene, but four others were picked up for questioning. Craigwell's gun was recovered.
Detectives believe that when members of the opposite crew heard about Craigwell's death, they went searching for the van driver. One of them, in a silver vehicle, pulled up on Jersey Street, a known gang location, and opened fire. One of those bullets struck Williams.
Four people were arrested Wednesday on charges of grand larceny, criminal possession of stolen property and unauthorized use of a vehicle in connection to the incident:
-Isaiaha Black, 20
-Illya Baker, 22
-Tyreek Gomez, 16
-Hassan Ray, 24
A fifth suspect, Prince Edmonds, 19, was arrested on charges of manslaughter, grand larceny and criminal possession of stolen property. Authorities believe he is the one who was driving the carjacked vehicle that hit Craigwell. Police are still looking for the gunman who shot Williams.
Anyone with information in regards to either incident is asked to call the NYPD's Crime Stoppers Hotline at 1-800-577-TIPS (8477) or for Spanish, 1-888-57-PISTA (74782).
----------
*
More Staten Island news
*
Send us a news tip
*
Download the abc7NY app for breaking news alerts