NEW YORK (WABC) -- Winter weather blasted through the Tri-State region Saturday, bringing with it more than a half-foot of snow in some areas and treacherous driving conditions that triggered crashes.
The snowstorm entered the area Saturday morning and continued to bring heavy snow through the afternoon and into the evening hours in New York, New Jersey and Connecticut.
The most amount of accumulation happened along the Jersey shore, eastern Long Island and eastern Connecticut. Though, parts of New York City even received several inches, including more than 4 inches at Central Park.
RELATED: Click here to see the latest snow totals
Hazardous road conditions that accompanied the storm caused serious crashes throughout the region.
On Long Island, Suffolk County police report that there were 175 car crashes between 10 a.m. and 3 p.m. Saturday. Here's a photo of one from Eyewitness News reporter Stacey Sager:
A
pile-up crash on I-91 in Middletown, Connecticut
, involved nearly two dozen vehicles and shut down the highway for hours.
Eyewitness News viewers submitted snow photos from every end of the region. Check them out here:
Colder temperatures rushed in with the storm system, bringing temps in the teens and wind chills in the single digits.
Here's a current look at both temperatures and wind chills in the Tri-State: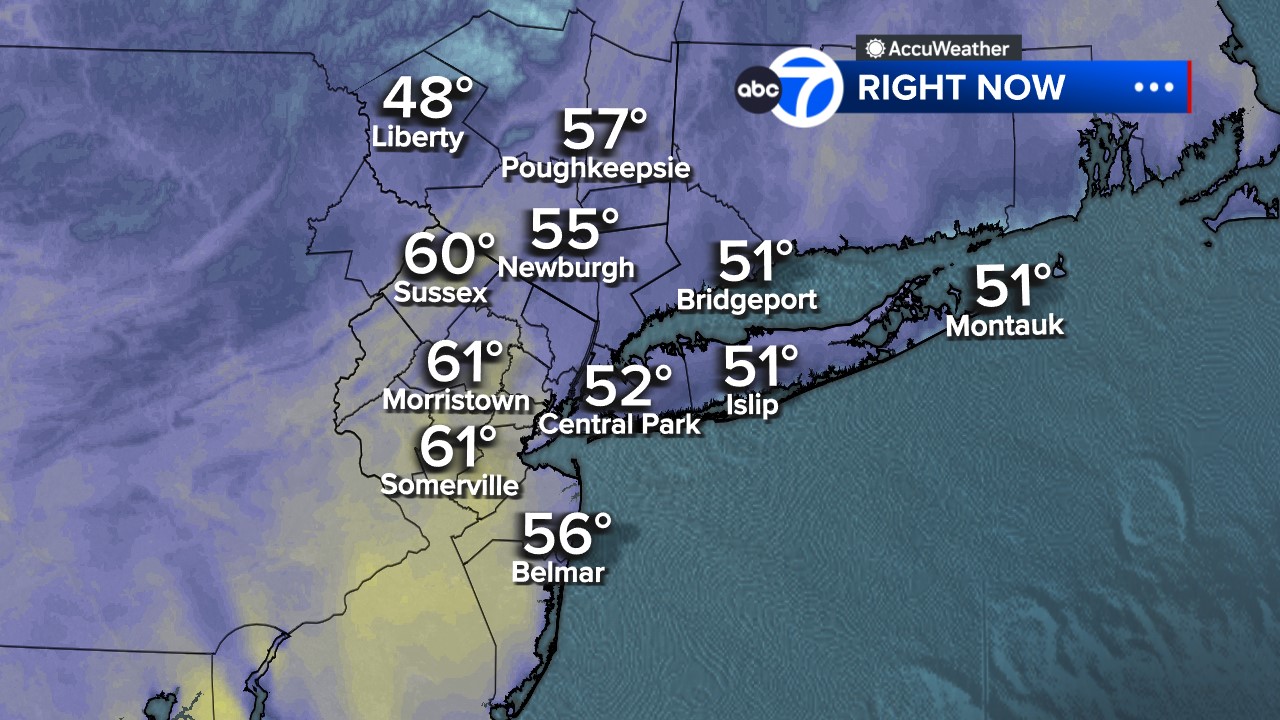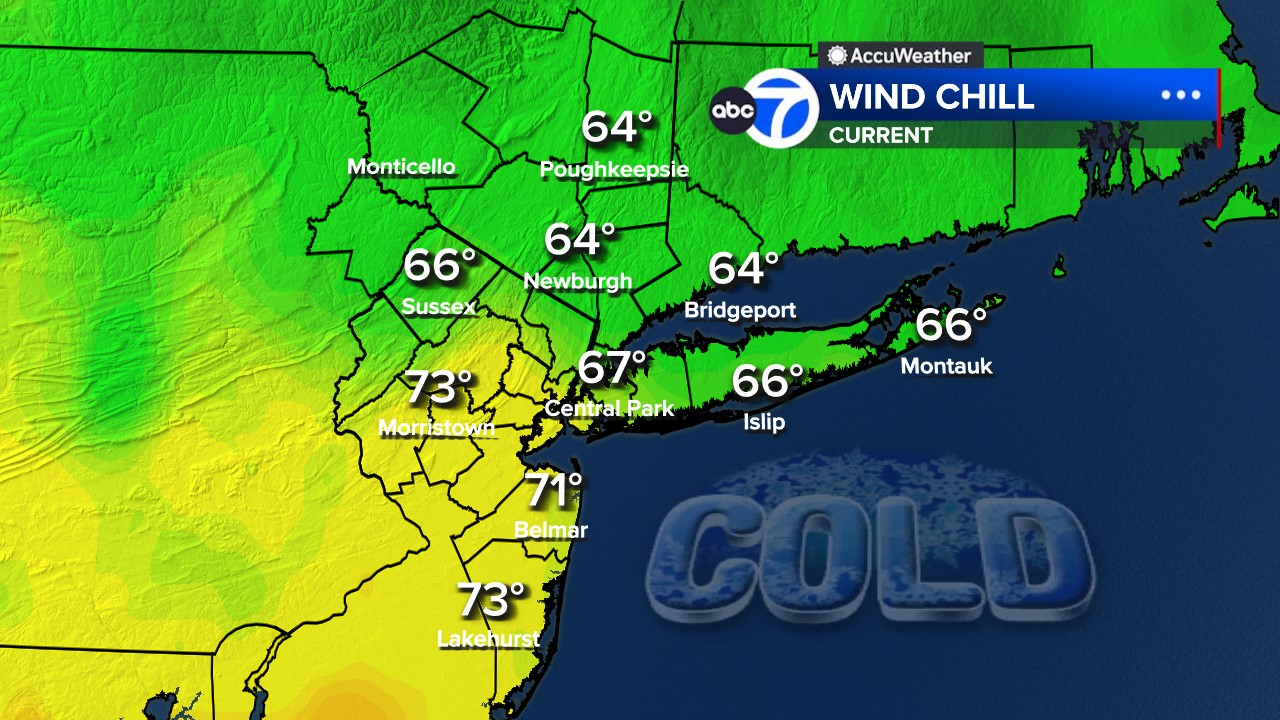 The winter blast is expected to leave the New York City area by 9 p.m. and eastern Long Island after 11 p.m.
Check out the latest AccuWeather forecast for this storm here
. Stay with abc7NY for the latest on the winter weather.