NEW YORK (WABC) -- Heavy rain and dangerous wind whipped through the Tri-State area on Monday afternoon, causing damage in its wake.
A
Tornado Watch was issued for parts of New Jersey
while strong winds flattened some scaffolding in the Bronx.
The incident happened around 3:30 p.m. in Co-Op City. No injuries were reported and the Department of Buildings was contacted.
RELATED | Watches, warnings and advisories from the National Weather Service
The whipping winds on the Verrazzano Bridge caused the upper and lower levels to close. Traffic was backed up as far as the eye could see.
In New Jersey, powerful gusts toppled trees and utility crews were working to repair the damage. Flood warnings were also in place for several counties across central Jersey.
Meanwhile, in Connecticut, there were reports of trees down, including a large tree on a home in Riverside.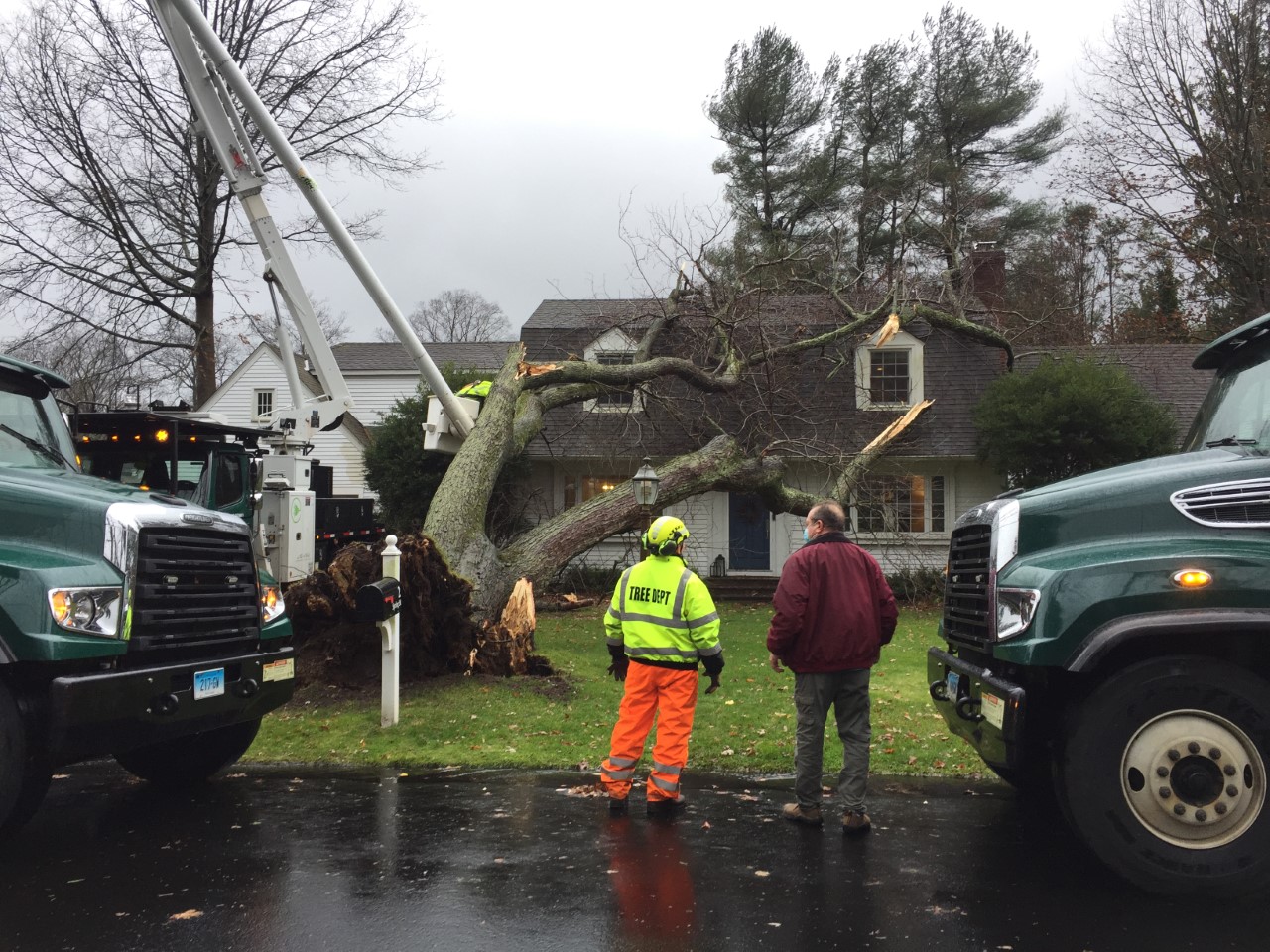 Overall more than 130,000 customers
were without power Monday evening
along the East Coast after a major storm hit the region. New York had more than 23,000 customers without power, Massachusetts, 47,000, Rhode Island, 32,000 and Connecticut had more than 28,000 without power.
The storm also produced a tornado Monday, 14 miles west of Dover, Delaware, according to the National Weather Service.
ALSO READ | Video shows bridge made for wildlife in use by coyotes, bears and mountain lions
----------
*
Get the AccuWeather App
*
More AccuWeather
*
Follow us on YouTube
*
More local news
*
Sign up for free newsletters
*
Download the abc7NY app for breaking news alerts
Submit a News Tip