STUYVESANT TOWN, Manhattan (WABC) -- Security is being tightened at a Manhattan apartment complex after a woman was assaulted and robbed.
The attack happened Saturday near Stuyvesant Town at 16th Street and First Avenue.
Police say a man grabbed the 30-year-old victim from behind, placed her in a chokehold and dragged her to the floor.
He punched her in the face several times, knocking her out.
When she came to, the suspect was gone. Her underwear had been pulled down and her cellphone was missing.
Police released surveillance images of the suspect entering a Stuyvesant Town building.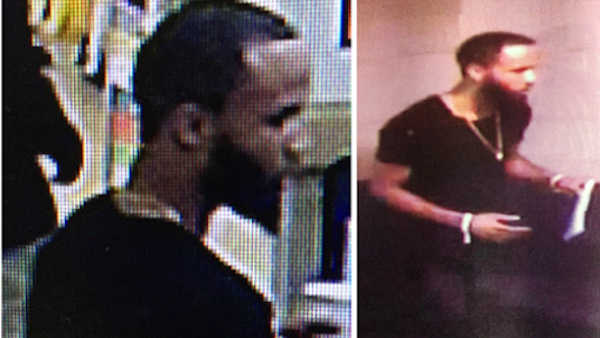 A latter was sent to residents that read in part, "In response to the attack, additional Public Safety officers are patrolling in and around PCVST to ensure safety for all residents, visitors and the wider NYC community. We will continue constant monitoring of the property as PCVST resident's safety is our main concern."
The letter also reminded residents:
--Do not hold or open doors for anyone that you do not know.
--Never prop open doors; if a door is opened, take initiative and close it.
--The blue lights around PCVST denote emergency boxes; know where these boxes are and use for any suspicious activity.
--If you see any suspicious behavior, contact PCVST Public Safety at 212.598.5233.
The suspect is described as 150lbs, 5'7" to 5'10", 25 years old, with a beard; last seen wearing a black t-shirt, dark colored pants and a yellow metal chain around his neck.