NEW YORK (WABC) -- A major rainstorm that hit the New York City region Friday afternoon caused flash flooding that turned roads into rivers and stifled some transit services.
The flooding was widespread and so quick that it caught some drivers off-guard and some had to be rescued.
On Staten Island, an Eyewitness News viewer captured a completely washed out Bay Street near Greenfield Avenue:
The driver, in the Clifton section, showed an extremely dangerous situation unfolding as vehicles were attempting to make their way through the tire-deep water.
PHOTOS: Flooding reported across the region
The FDR Drive in Manhattan also experienced some flooding: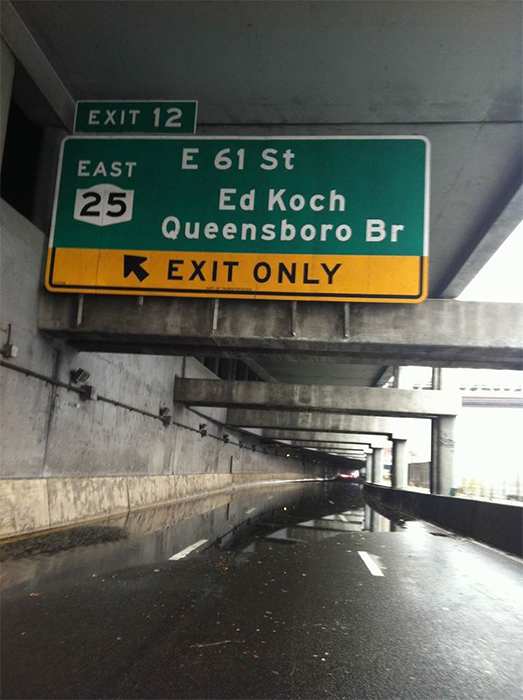 People became trapped in their vehicles and had to be rescued on Center Street south of Montgomery Street, right under the New Jersey Turnpike.
There were at least three vehicles affected. There are no reports of injuries.
The main entrance at 32nd and 7th at Penn Station was closed, as well as stairway only at the 31st and 7th due to flooding. Customers were being advised to use the escalator and elevator at 31st and 7th or 8th Ave entrances at 31st and 33rd, and 7th at 34th St.
Also, it turns out Hoboken's new pumps couldn't keep up with the severity of this storm. Check out the intersection of 9th and Madison streets:
Here are some photos sent in by Eyewitness News viewers:
Get the weather any time at
abc7NY.com/weather
. For weather updates wherever you go, please
download the AccuWeather app
.
OTHER WEATHER LINKS
AccuTrack Radar
Severe weather alerts
Futurecast
School closings and delays