SYOSSET, Long Island (WABC) -- One Long Island educator has figured out a way to get students' attention while they are home during the pandemic.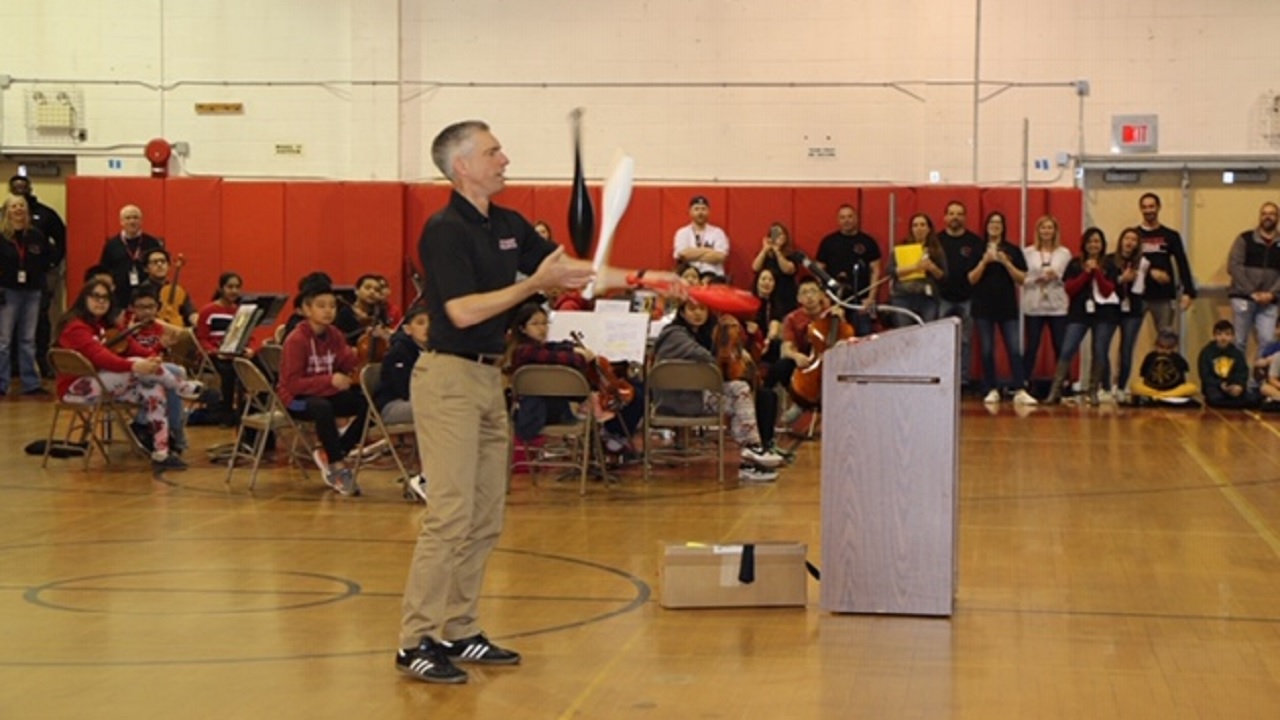 Syosset Schools' Superintendent Tom Rogers has been posting
videos on YouTube
teaching students how to juggle.
He also slips in some basic math concepts while teaching kids better coordination, patience and that practice makes perfect.
MORE CORONAVIRUS COVID-19 COVERAGE
COVID-19 Help, Information and Resources
UPDATES
Grieving the lost: Tri-State residents who have died
New York state
New Jersey
Connecticut
New York City
RELATED INFORMATION
Share your coronavirus story with Eyewitness News
Stimulus check scams and other coronavirus hoaxes
Coronavirus prevention: how clean are your hands?
Centers for Disease Control and Prevention on coronavirus