ROOSEVELT, Nassau County -- Police have charged a third man in connection with the brutal killing of a Long Island teenager, and the arrest sparked a new search that recovered human remains likely linked to the violent MS-13 gang.
Josue Figueroa-Velasquez, 18, is now facing murder charges in the death of 16-year-old Angel Soler.
Soler: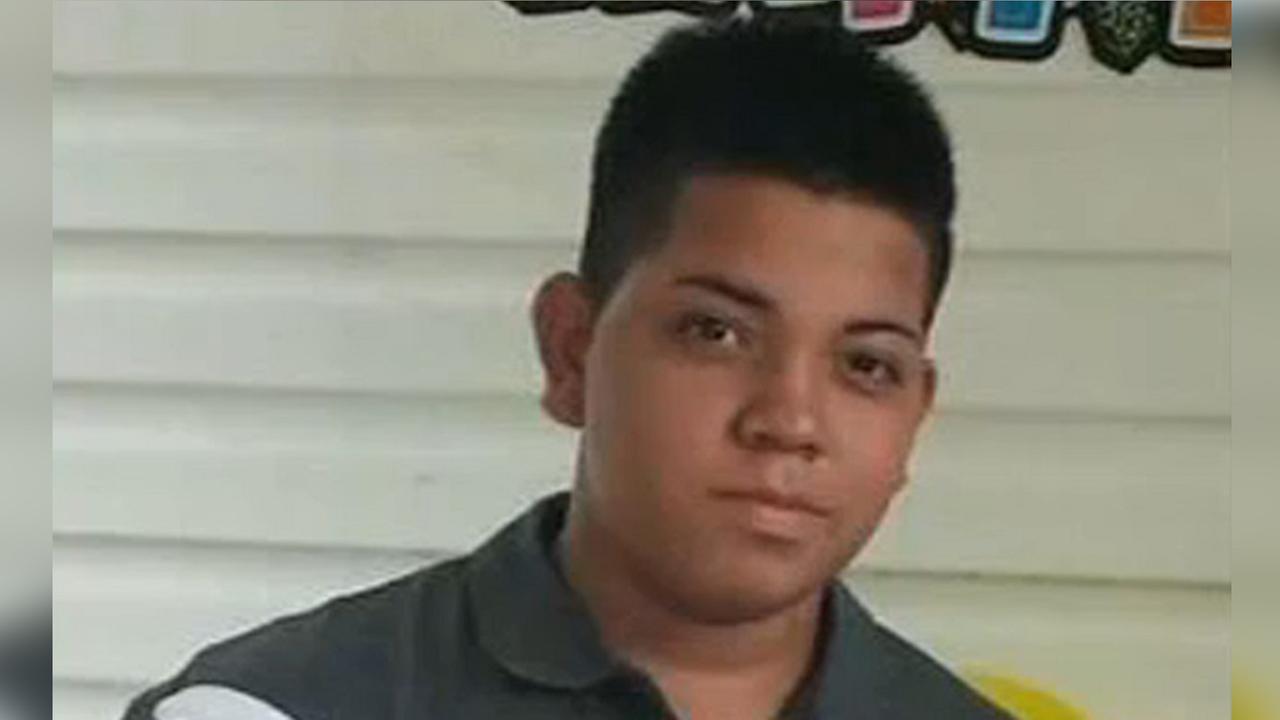 David Sosa-Guevara, 26, of Wyandanch, and Victor Lopez, of Roosevelt, were previously arrested and charged with second-degree murder.
Soler's remains were found last October in a wooded area in Roosevelt after he was attacked with a machete.
Photos: Investigators search area of dead-end street
Police believe his killing is linked to the deadly MS-13 gang, and Figueroa-Velasquez's arrest prompted Nassau police, the FBI and Homeland Security Investigations to search for possible remains in a wooded area in Roosevelt. The body was recovered in a grave about five feet deep in the field off Frederick Avenue, and the discovery is suspected to be connected to MS-13.
"We went to what we believed to be a grave site, we dug until we found a body in that site," a police official said. "There are human remains in there at this time we're not going to be able to identify until DNA comes back. The biggest concern that we want the people to know is that this is an older murder. There is no concern in the community right now to cause any kind of panic."
The search was prompted by a tip that came in with the arrest.
"It's really disappointing to hear that this is happening," said community leader Andrea Millwood, who has been running the Roosevelt Community Garden in the preserve where the brutal scene was unfolding Wednesday night.
For ten years she says it's been a place where children could play.
Police say the body has been there for some time, and that there is no cause for concern. But Millwood says it isn't about this one incident.
"Get involved in the community because we are the eyes and ears for our community," she said.
Figueroa-Velasquez pleaded not guilty to charges of second-degree murder.
----------