NEW YORK (WABC) -- A batch of winter weather made for a slippery and dangerous commute Monday evening.
The AccuWeather forecast called for freezing rain that transitioned to sleet and snow as the evening progressed. Thankfully, no major crashes were reported.
A winter weather advisory was issued for most of the Tri-State region, including all of New York City, Long Island, parts of the Hudson Valley, parts of northeast New Jersey and southern Connecticut.
Here's a look at the area that was impacted by the advisory, which expires at 7 p.m.:
The front with the sleet and snow showers reached the Hudson Valley and western part of the region by about 4 p.m. The system proceeded east, reaching NYC at about 5 p.m. and then parts of Long Island and Connecticut at about 6.
Significant snowfall was not expected with this weather, with no more than about a half-inch of snow in most parts of the region.
Temperatures were teetering at the freezing mark. Here's a look at current temps and wind chill readings across the area: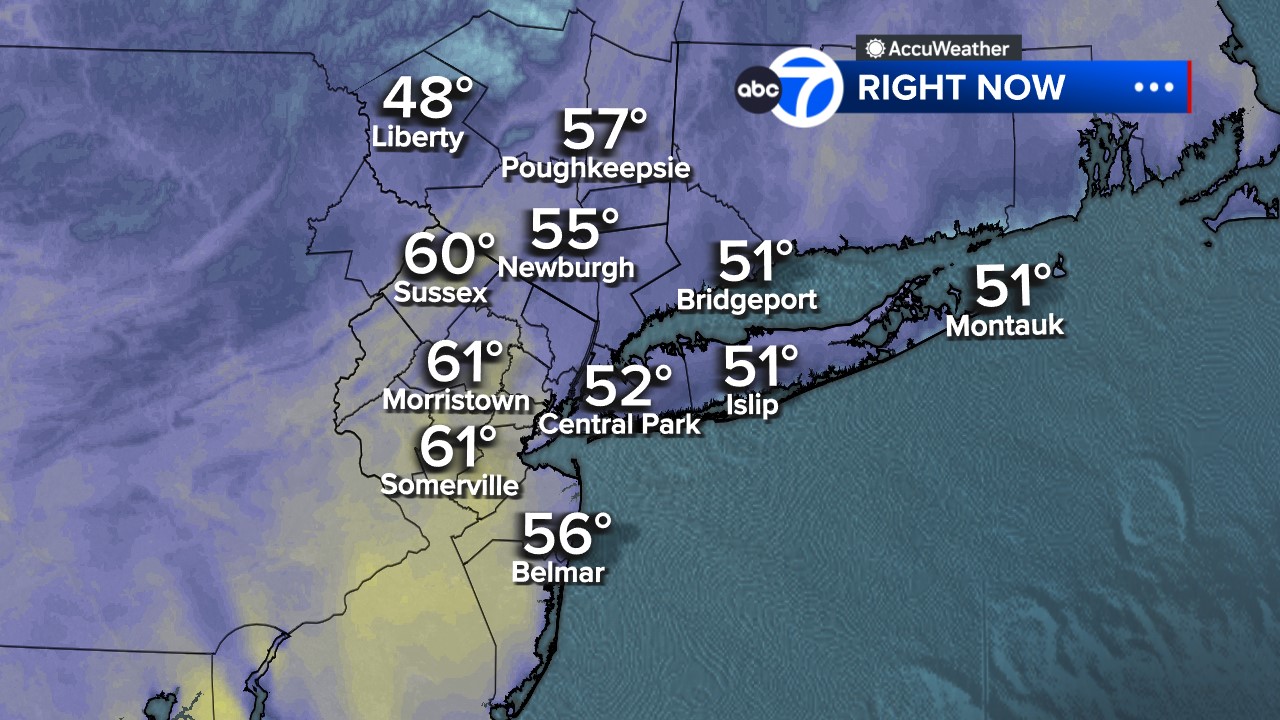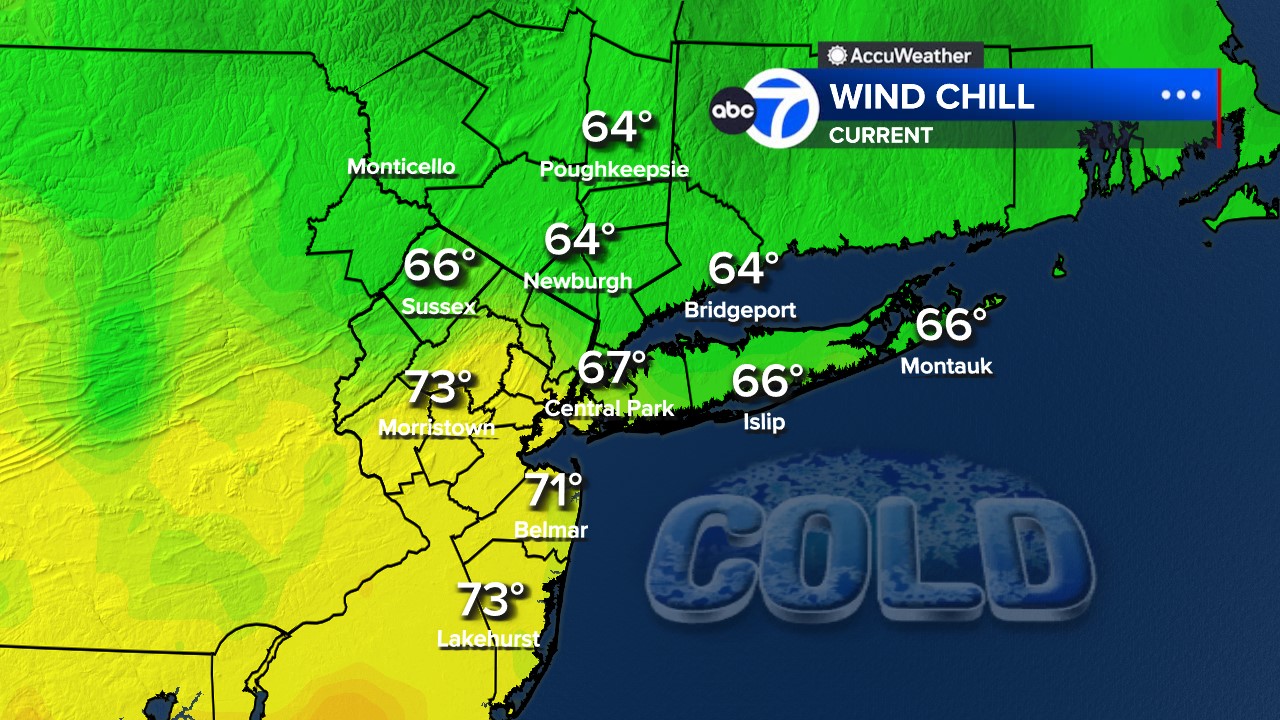 The system is expected to move out of the region by about 9 p.m.
Here's a look at the 7 Day AccuWeather forecast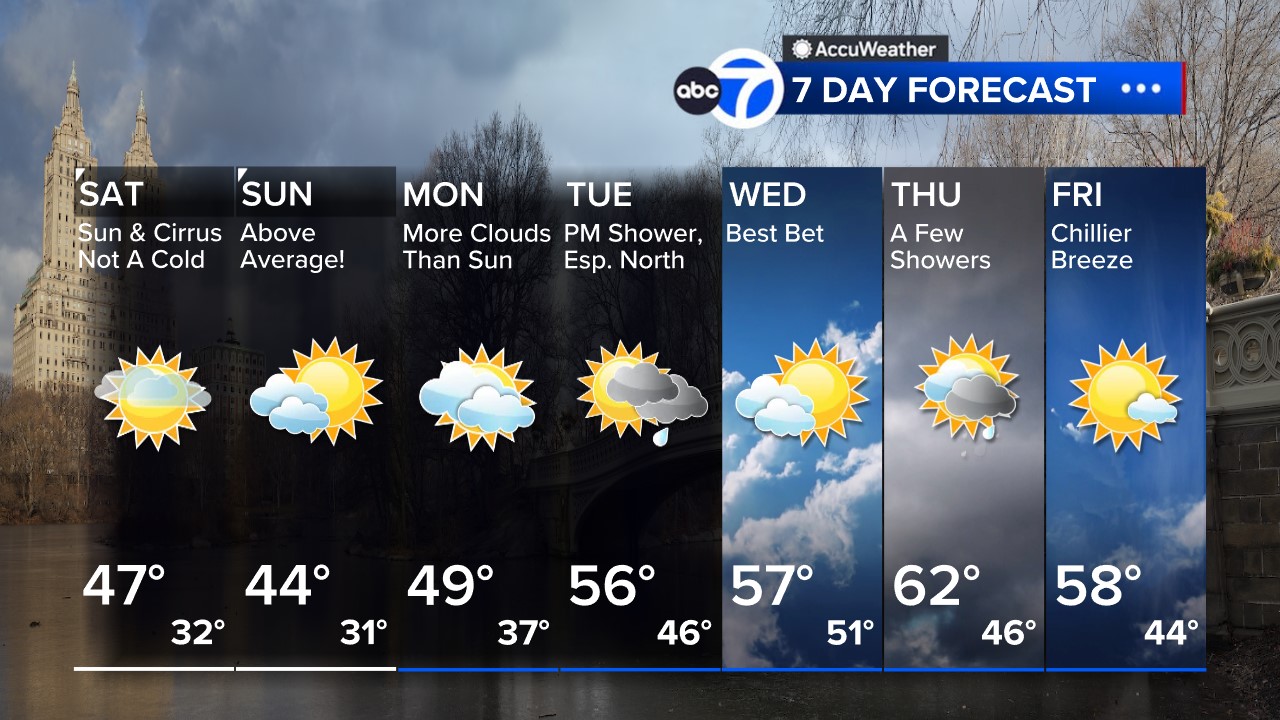 Click to watch the 7-day AccuWeather forecast
and get all the weather any time at
abc7NY.com/weather
. For weather updates wherever you go, please
download the AccuWeather app
.