NEW YORK CITY (WABC) -- The widow of a New York City police officer assassinated with his partner nearly a year ago in Brooklyn is turning her grief into action.
Maritza Ramos has launched "The Detective Rafael Ramos Foundation," with the hope of bettering relations between police and minority communities.
"I just don't want anyone to ever forget who Rafael Ramos was," said Maritza Ramos in an interview with Eyewitness News Wednesday.
Watch the unedited interview with Ramos here:
This is the first time she's opened up about the phone call she got on December 20, 2014. The voice on the other end said Rafael and his partner Detective Wenjian Liu had been killed, and that Ismaaiyl Brinsley walked up to the patrol car the men were sitting in and shot them.
"The nights are really bad just because I keep really busy during the day but then at night there's nothing just the empty bed and the thoughts."
At the funeral where thousands paid their respects, the couple's sons, Justin and Jaden, put on a brave face.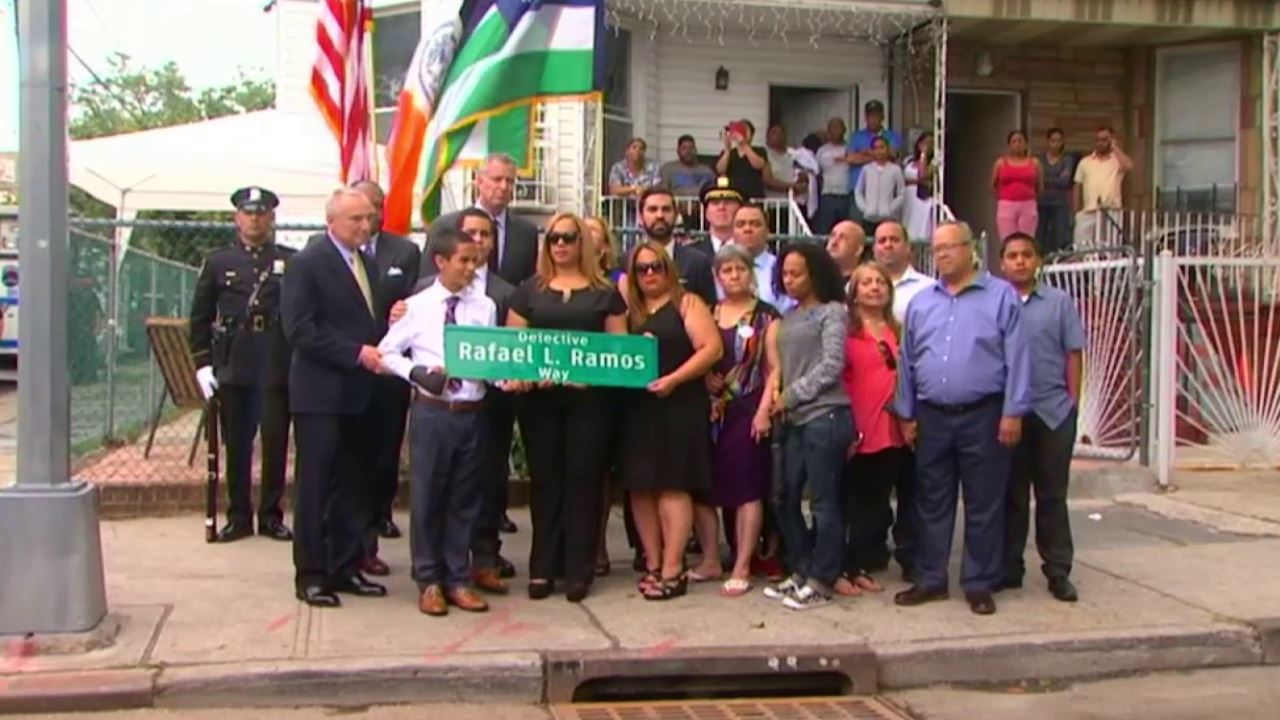 The Ramos family appears at a ceremony where a street is renamed "Detective Rafael L. Ramos Way."
Maritza Ramos shared a moment from the funeral she'll never forget.
"I'm sitting in the limo and say to myself, if (Rafael) could see, (he) must be like, what the heck is going on, why all of this attention," Ramos said.
She said Rafael was a very private, humble man.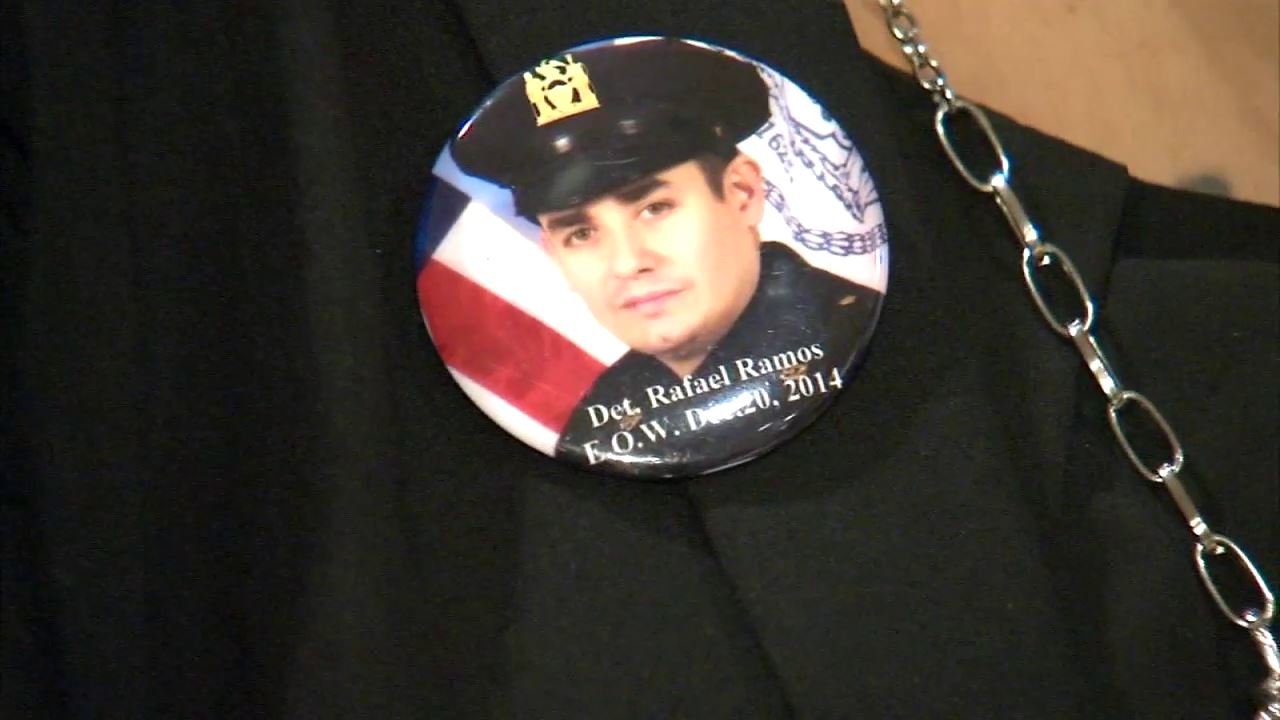 Maritza Ramos wore this pin on her lapel during her interview with Eyewitness News.
In all of this, Maritza Ramos found her voice, and wants to give back to all those who have helped her. It's a bit out of her comfort zone, but for the love of her life, she's determined.
"He's probably looking down from heaven saying, 'you go girl.'"
Click here to learn more about the foundation on its Facebook page
.