LOWER EAST SIDE, Manhattan (WABC) -- Scaffolding has collapsed next to a building on Manhattan's Lower East Side.
A 100-foot section of the sidewalk shed collapsed onto parked vehicles on Broome Street between Clinton Street and Ridge Street.
The structure fell while strong winds were whipping through New York City during
a March nor'easter.
But it's not clear yet what caused this collapse.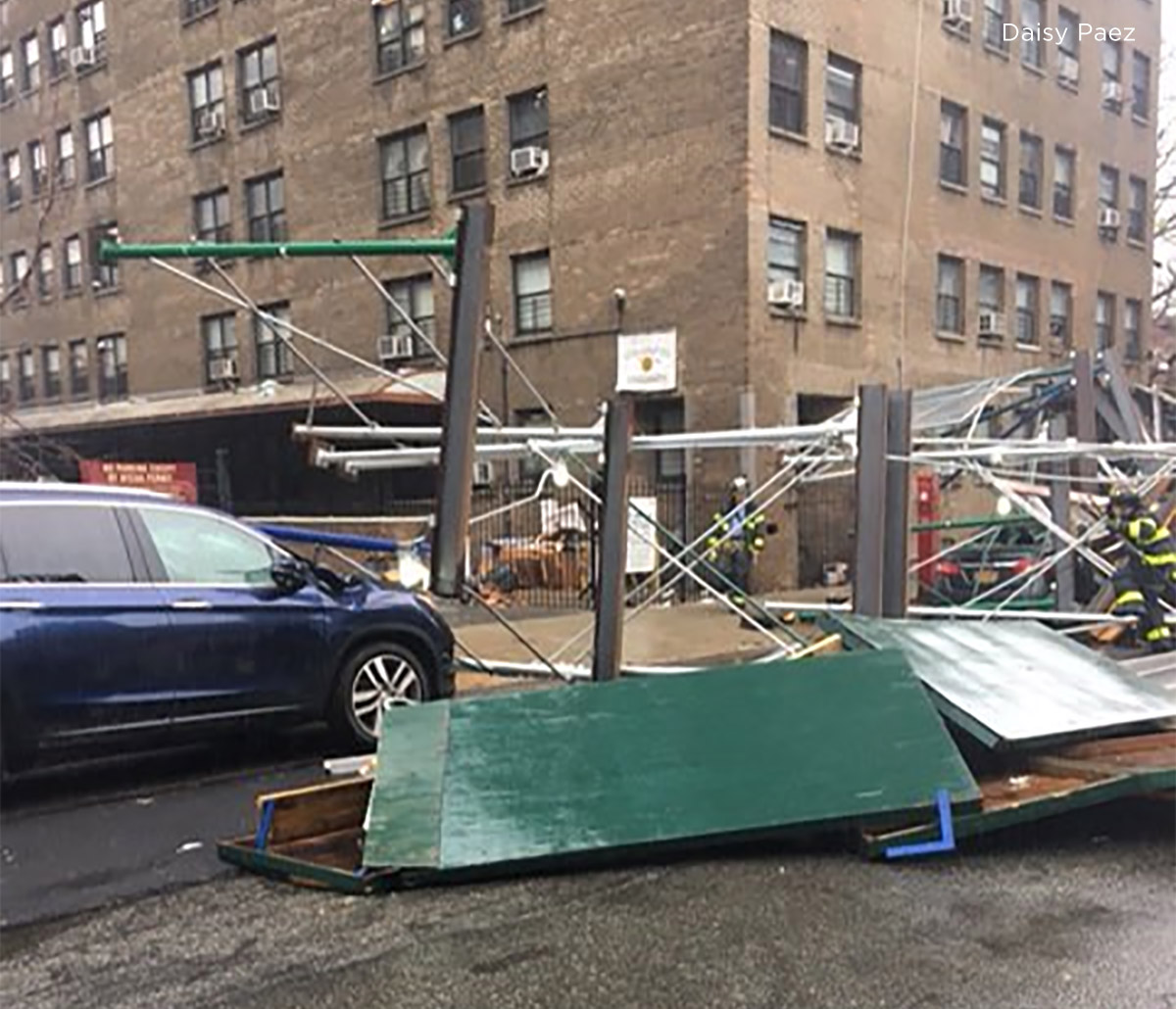 There are no reports of injuries or evacuations.
----------
*
More Manhattan news
*
Send us a news tip
*
Download the abc7NY app for breaking news alerts